CUIMC Steps: Digital Step Challenge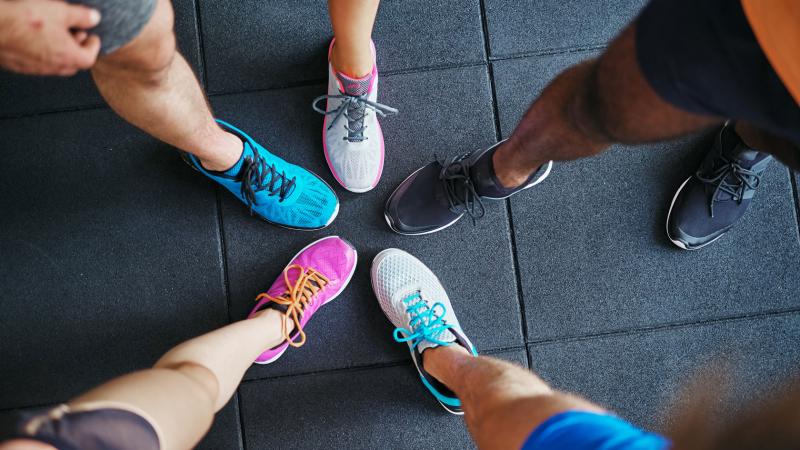 CUIMC Steps: Digital Step Challenge Results
Total Steps (in order of place)
154 team members - Vagelos College of Physicians & Surgeons, 23,194,570 for total of 9,691 miles
60 team members - CUIMC Central Administration, 11,139,701 for a total of 4,896 miles
51 team members - School of Nursing, 8,369,513 for a total of 3,348 miles
27 team members - College of Dental Medicine, 4,552,481 for a total of 1,725 miles
23 team members - Mailman School of Public Health, 3,753,345 for a total of 1,598 miles
Average number of Steps per participant over 19 days (in order of place)
CUIMC Central Administration (60p), 185,661 steps – pp avg. distance of 82 miles
College of Dental Medicine (27p), 168,610 steps – pp avg. distance pp 64 miles
School of Nursing (51p), 164,108 pp avg. distance pp 66 miles
Mailman School of Public Health (23p), 163,188 pp avg. distance pp 69 miles
Vagelos College of Physicians & Surgeons (154p), 150,614 pp avg. distance pp 63 miles
CUIMC Steps: Digital Step Challenge Information
Challenge Overview
For three weeks in November 2021, faculty and staff  competed in teams representing their affiliated school or CUIMC central administration.
Participants aimed for a minimum of 7,000 steps per day to help their team attain the highest average step count or step the furthest by the end of the challenge. Other exercises and activities counted when converted to step equivalent. See the conversion chart of wheelchair distance to steps. 
The challenge was hosted on the mobile app, MoveSpring, where you can track your steps, share photos, and more. 
Description of Teams
CUIMC employees joined a team based on affiliated school or role at CUIMC. The five teams, with descriptions, included:
College of Dental Medicine

Faculty and staff that work at/for the school

CUIMC Central Administration

Budget/Finance/Controllers Office, Facilities Management and Campus Services, IT, Public Safety, Communications, Government & Community Affairs, HR, Academic Affairs/Faculty Affairs/ISSO, ICM, EH&S and CUIMC based employees from the Office of Research

Mailman School of Public Health

Faculty and staff that work at/for the school

School of Nurs​ing

Faculty and staff that work at/for the school

Vagelos College of Physicians and Surgeons

Faculty and Staff the work at/for the school which includes our clinical and basic departments, or groups that support those activities
Description of Awards and Prizes
Team Awards
"Stepped it up" award plaque- to the team with the highest average step count
"Went the distance" award plaque- to the team with the most total steps by the challenge end
Individual Prizes
Challenge MVP- participant with the highest step count at the end of the challenge (regardless of team) 
Team High Steppers- the participant with the highest total step count on each team (excluding challenge MVP)  
Step Contributor Raffle- any participant contributing steps during the challenge will be entered in a raffle to win a prize (3 prizes total)