In Responding to COVID-19, CUIMC Rallied Around Community
When COVID-19 arrived in New York City in early 2020, the impact on local communities in Washington Heights and Inwood, Upper Manhattan, and the Bronx was immediate.
"Many of the disparities uncovered by the pandemic were especially obvious here in Washington Heights," says Rafael Lantigua, MD, professor of medicine and associate dean for community service at the Vagelos College of Physicians and Surgeons. "Because we are a mainly minority neighborhood with large Hispanic and Black populations, we were hit very hard. We saw very quickly the disparities and social determinants of health manifesting in our community."
CUIMC was quick to act, Lantigua says, with myriad outreach efforts that leveraged existing partnerships and programming. Working in close concert with NewYork-Presbyterian, the medical center partnered with community physicians and health workers; community and faith-based organizations; and residents, elected officials, and the media to meet local needs.
"It was a total community effort," Lantigua says. "The community has always been important to CUIMC, and it became evident early in the pandemic that we had to get even closer."
Outreach efforts included partnering with community and faith-based leaders to refer community members for medical care, including vaccinations; supporting food pantries and feeding local families; providing grants for struggling small businesses; and organizing educational resources around COVID-19 and the vaccines.
In one instance, a research group pivoted overnight to connect elderly research participants with essential resources.
"We knew how the pandemic was going to impact our elders," recalls Danurys "Didi" Sanchez, a program leader for the Washington Heights-Hamilton Heights-Inwood Columbia Aging Project (WHICAP). The longitudinal study on aging includes more than 1,000 community elders in Northern Manhattan.
"We knew we had to prioritize their needs first," Sanchez says. "We started making our calls, and we began every conversation by asking, 'How can I help you today?'"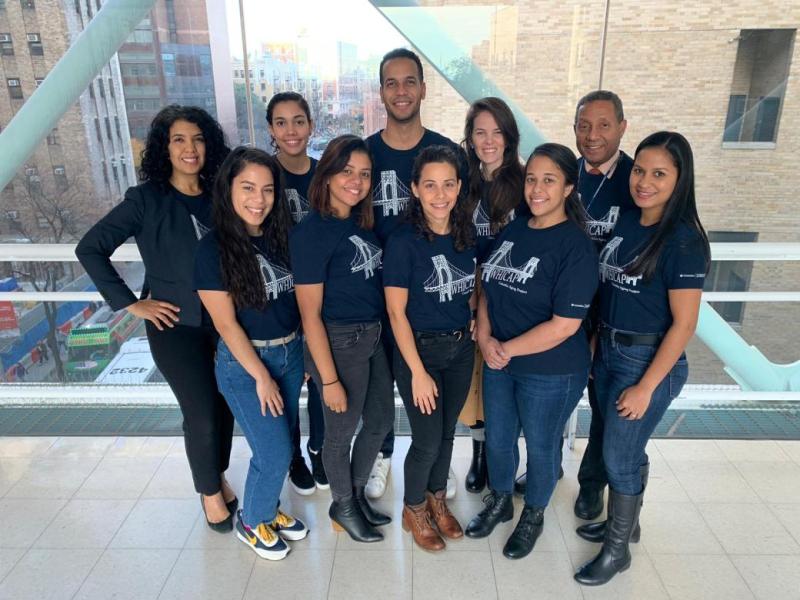 WHICAP helped connect elders with such services as rent assistance, grocery delivery, and laundry services. And when the Armory vaccination site opened in January 2021, the group helped elders schedule vaccination appointments.
The Armory was part of NewYork-Presbyterian's vaccination effort. It was one of the largest community outreach efforts undertaken during the pandemic. When the facility opened as a vaccine site, a minimum of 60% of appointments were reserved for eligible residents of the Washington Heights and Inwood, Upper Manhattan, and Bronx communities.
When the medical center requested volunteers to staff the site, CUIMC faculty, staff, and students flocked to the sign-up portal.
All told, more than 100,000 people were vaccinated at the Armory, many of them local residents. Thousands more were vaccinated at pop-up vaccination sites and community vaccination clinics organized by the Columbia Wellness Center and ColumbiaDoctors.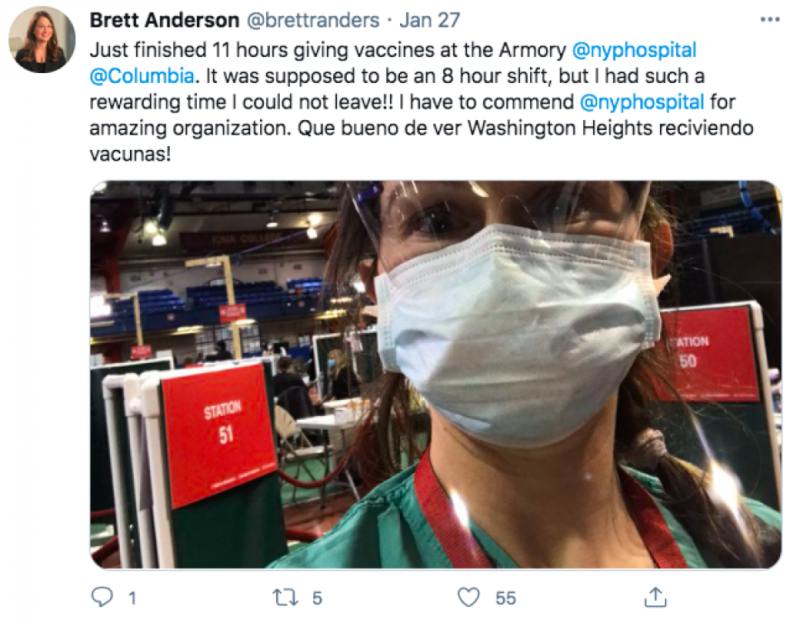 "Our community health workers have reached a lot of people in the community who probably wouldn't have been vaccinated otherwise," says neurologist Olajide Williams, MD, who leads the Columbia Wellness Center. "Since the center opened, our workers have formed close relationships throughout the community. So when COVID hit, they had already built a foundation of trust. That's key to all the work we do: The people in the community know they can trust us."
For Lantigua, that service was part and parcel to the medical center's mission, and the pandemic response was emblematic of CUIMC's many long standing partnerships with the local community.
"Our community is completely integrated into all that we do, from introducing community service to our medical curriculum all the way to the leadership of our institution," he says. "There is a commitment from bottom to top to serve our community."
References
Rafael Lantigua, MD, also is medical director of Associates in Internal Medicine.
Danurys Sanchez is a senior research staff associate in the Sergievsky Center and student in the Master of Science in Bioethics program in the Columbia University School of Professional Studies.
Olajide Williams, MD, is professor and chief of staff of the Department of Neurology at the Columbia University Vagelos College of Physicians and Surgeons.
Brett Anderson, MD, is assistant professor of pediatrics at Columbia University Vagelos College of Physicians and Surgeons.