Community Health Workers Partner with CUIMC and NYP for COVID Vaccine Town Hall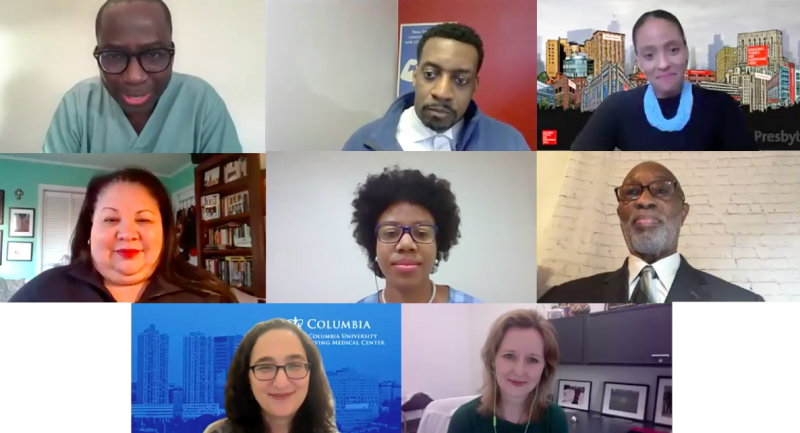 A March 4 virtual town hall hosted by CUIMC and NewYork-Presbyterian Hospital brought together community health workers and local leaders to discuss questions and concerns regarding the COVID-19 vaccines. 
"We are working together with a group of committed health workers and community leaders from Harlem, Washington Heights, and South Bronx to share information about vaccines and discuss their concerns around access, distribution, and hesitancy," says Rafael Lantigua, MD, professor of medicine at CUMC and associate dean for community service in VP&S. "This is the first in a series of events by community health workers, for community health workers.
He notes that this work is a direct result of the recommendations made by the CUIMC Task Force for Addressing Structural Racism. Lantigua co-chaired the task force alongside Olajide Williams, MD, professor of neurology and special advisor to the dean of health sciences and medicine on community affairs at VP&S, and Anne Taylor, MD, senior vice president for faculty affairs and career development at CUIMC and vice dean for academic affairs at VP&S. 
Lantigua and Williams co-hosted the town hall, which aimed to dispel misinformation about vaccines and build trust between the medical center and its surrounding communities. The town hall welcomed leaders of community and faith-based organizations as well as community board members. More than 175 people attended.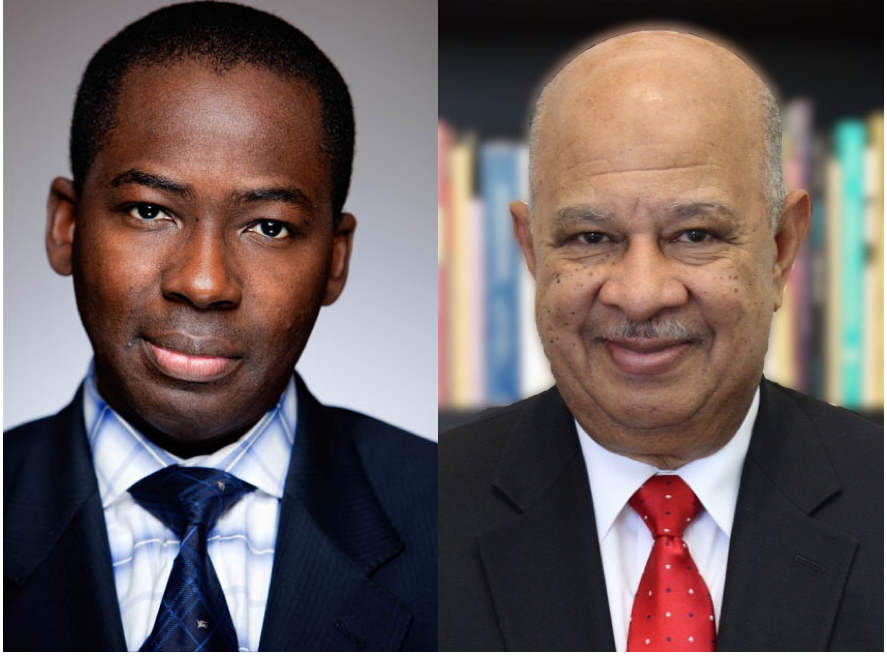 "This event is a response to the wishes and concerns of community health workers on the ground," Williams says.  
"At CUIMC, we have a small army of community health workers who work in churches and community-based organizations, and in our deliberations with them, they've been expressing concerns about access, vaccine hesitancy, and misinformation," he says. "They asked for our help with addressing those issues, so this is an educational experience that's driven and led by our community health workers. Truly, this is not our town hall, but theirs. They designed it, they came up with the questions, and they requested the speakers. "
"We are spreading the word through our community advocates, policymakers, and leaders, giving them the opportunity to learn directly from leaders in the field from the state and within our institution," Lantigua adds.
Remarks were given by Torian Easterling, MD, first deputy commissioner and chief equity officer at New York City Department of Health and Mental Hygiene; Julia Iyasere, MD, assistant professor of medicine at VP&S and vice president of the Center for Health Justice at NewYork-Presbyterian; New York State Secretary of State Rossana Rosado; Magdalena Sobieszczyk, MD, associate professor of medicine and chief of infectious diseases at VP&S; and Melissa Stockwell, MD, associate professor of pediatrics and chief of child and adolescent medicine at VP&S. Special guests included U.S. Rep. Adriano Espaillat and Grammy Award-winning artist DMC of Run-DMC, who has collaborated with Williams to create a series of promotional videos for Hip Hop Public Health.

Throughout the two-hour event, discussion focused largely on vaccine hesitancy and inequitable vaccine distribution. The event was moderated by community health workers Marielena Chacon-Travis, Calvin Martin, Glenn McMillan, and Lina Sinisterra. Williams hopes events like this can serve as a meaningful step toward building trust.
"Trust needs to be earned," he says. "It begins with transparency and partnership. With these town halls, we are being completely transparent about the science of what we know and what we don't know. We are extending the hand of true partnership, so that we can learn and grow from each other. 
"We cannot address disparities without community health workers because they are the trusted voices in the community," says Williams. "Having them on board—having them as true, equal partners—is the pathway to really increase vaccine coverage in these communities."
The March 4 town hall was the first in a series for community health workers. Future topics will include the pandemic's impact on mental health and the long-term effects of COVID-19. The next town hall is scheduled for April 8. 
The Community Health Workers Town Hall Series is an effort co-led by Williams and Lantigua, in collaboration with the Columbia Community Wellness Center, the Center for Community Health Navigation of NewYork-Presbyterian's Ambulatory Care Network, the CUIMC Office of Community Service Programs, and the CUIMC Office of Government and Community Affairs.
References
More Information
Members of the implementation committee of the CUIMC Task Force for Addressing Structural Racism:
Jonathan Amiel, MD
VP&S
Spencer E. Amory, MD
Surgery, VP&S
Lourival Baptista-Neto, MD
Psychiatry, VP&S
Kellie Bryant, DNP
Nursing
Alden A. Bush, MS, MPH, RN
Psychiatric NP Doctoral Student
Student Senator, Nursing
Cameron Clarke, MSc, MPP
MD Candidate
Student Senator, VP&S
Sidra Maryam Farooqi
MPH student in Epidemiology
Student Senator, MSPH
Stephen Ferrara, RN, DNP
Nursing
Kevin L. Gardner, MD, PhD
Pathology and Cell Biology, VP&S
Diana Hernandez, PhD, MPH
Sociomedical Sciences, MSPH
Judy Honig, DNP, EdD
Nursing
Hilda Hutcherson, MD
VP&S
George Jenkins, DMD
CDM
Evanthia Lalla, DDS, MS
Periodontics, CDM
Jennifer Manly, PhD
Neurology, VP&S
Tonya Richards
CUIMC Human Resources
Austin Talis, MS, MBA
DDS Candidate
Student Senator, CDM
Mary Beth Terry, PhD
Epidemiology, MSPH