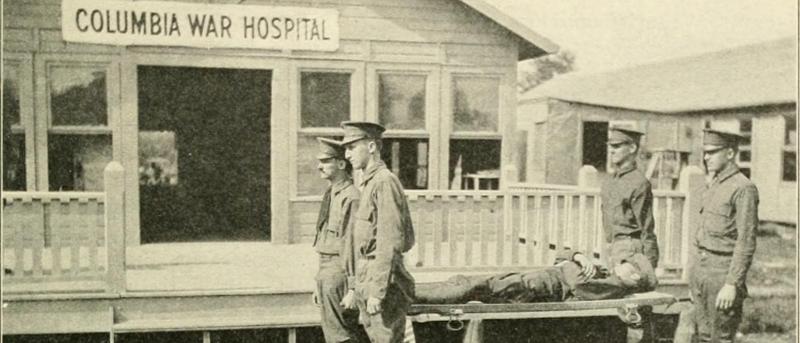 Veterans Across CUIMC Share Memories and Lessons
From the Revolutionary War to today, physicians, nurses, researchers, students, and staff of Columbia University Irving Medical Center have served in the nation's military.
In honor of Veterans Day Nov. 11, we spoke with eight CUIMC veterans about their service and its impact on their lives.
---
Kenrick D. Cato, PhD
Cato is assistant professor of nursing with an expertise in clinical informatics. He joined the National Guard right out of college and then enlisted in the U.S. Army after 9/11. He served five years as an infantry captain, including a tour of duty in northern Iraq, and in 2005 he was awarded a Bronze Star Medal.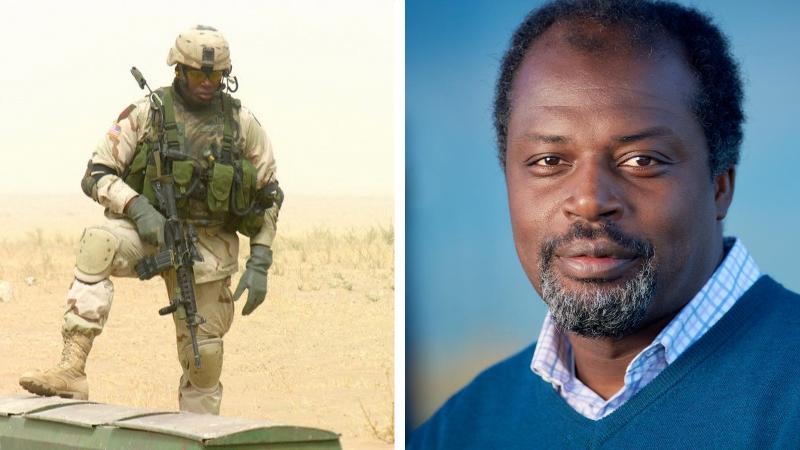 In the Army Cato found an opportunity to serve his country, to right a wrong, and to lead. "I always wanted to serve in the military. But after 9/11, I felt it more urgently. And not just fight. I knew I could help others perform their best under fire." He brings the same intensity to Columbia, where he analyzes reams of medical data. "I'm obsessed with using data to inform and improve clinical care. I want to help our doctors and nurses understand exactly what they're up against." 
---
Jacky Chen
Jacky Chen is a quality and patient safety project manager for ColumbiaDoctors. The son of immigrants from China, Chen joined the National Guard as an infantryman "to serve and give back to our country." He served in the guard for six years and had several roles, including team leader and vehicle commander. He ultimately achieved the rank of sergeant. 
Chen sees a lot of parallels between his experience in the Army and his work now. "In the military, you are expected to work efficiently in teams to accomplish the mission. As a project manager at CUIMC, my work is similar," he says. "I have the opportunity to work with individuals from different departments and teams toward shared goals. I feel a similar sense of camaraderie, too, as we're part of an organization that serves the community—providing high-quality, safe care to our patients." 
---
Robert Dagstine
At CUIMC Facilities, Robert "Bobby" Dagstine is a building superintendent responsible for several residential buildings. Dagstine joined the U.S. Navy at the age of 17 in 1981 and served as a fireman and hull technician for four years. He was stationed at Pearl Harbor in Hawaii and did tours throughout the Pacific. The most harrowing of these was an "over-haul" expedition that required round-the-clock drills, including a mock helicopter crash at 3 a.m. 
Dagstine credits the Navy with helping him learn to prioritize various demands and tasks, which comes in handy as he monitors boilers, checks pipes, and communicates with tenants. "You gotta perform. In the middle of the ocean, there's nowhere to hide," he says. At the same time, Dagstine was happy to share his knowledge with less experienced shipmates. "It's not easy, finding your sea legs. I tried to help the new guys whenever I could." 
---
Nicholas J. Morrissey, MD
Morrissey, associate professor of surgery at VP&S, joined the U.S. Army Reserve Medical Corps in 1992 after the first Iraq war. "I had finished medical school, and there was a need for well-trained surgeons in the military," he says. "I always had great respect for the men and women who chose to risk their lives to defend our freedoms, and I felt my experience and skill could in some small way help them and the country." 
He drew many lessons from his time in the Army. "The surgery of war trauma is unique; it taught me a lot about basic surgical care, which I pass on to students and residents," he says. "I developed a respect for the idea of service to country, which can be military or civilian. Some sort of national service for two years after an individual completes their chosen education is something I feel might be great for our society." 
---
Jacob Palma, DDS
Before joining Columbia as an instructor in the College of Dental Medicine, Palma served as a dentist in the U.S. Air Force from 1996 to 2018 and was stationed in Texas, the Azores, New Jersey, the Republic of Korea, North Carolina, and the U.K. The Air Force was looking for dentists; Palma was looking to serve his country, to travel, and to receive additional dental training.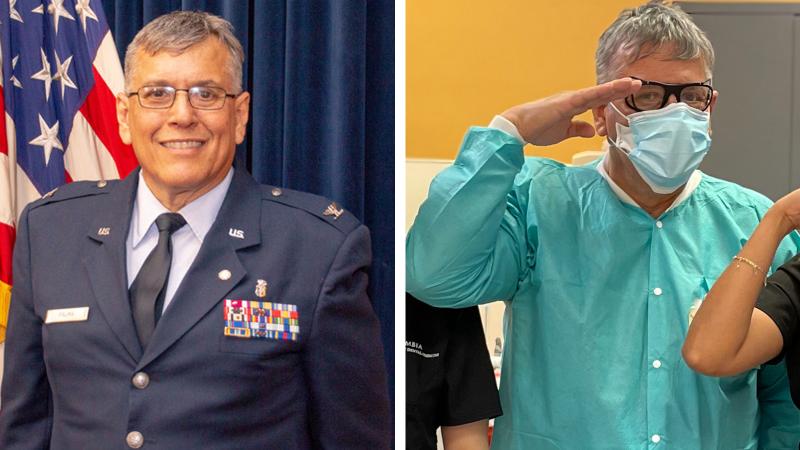 Palma's highest commendation is a Meritorious Service Medal with Six Oak Leaf Clusters, but he is most proud of leading Air Combat Command's 2010 Small Dental Clinic of the Year. He was driven to "maintain the health and readiness of the nation's fighting force" and, as his clinical responsibilities grew, to "become a model leader." His students today are well aware of Col. Palma's expectations and standards, and they love him for "running a tight ship." 
---
Donald O. Quest, MD
Donald O. Quest, MD, is the J. Lawrence Pool Professor of Neurological Surgery and assistant dean for admissions and student affairs at VP&S. Quest went to college on a Navy ROTC scholarship and was commissioned as an officer and naval aviator. His years in the Navy, between 1961 and 1966, included two nine-month combat tours in Vietnam, during which he was stationed on the aircraft carrier USS Kittyhawk.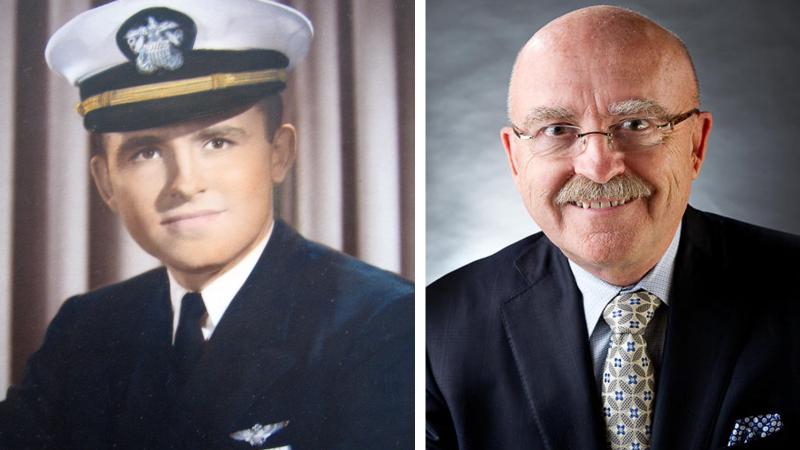 Quest looks back with pride at his time in the Navy. It allowed him to serve his country, and it had a more lasting effect, too. The Navy's values of discipline, teamwork, respect, camaraderie, morale, and goal-setting made a deep impression on Lt. Quest, and he embraced all of them. At Columbia, he approaches his craft, his patients, and his colleagues with the same care and precision with which he "flew in formation at 400 miles per hour, 15 feet from my wingman."
---
Michael R. Rosen, MD
Michael R. Rosen, MD, is the Gustavus A. Pfeiffer Professor of Pharmacology and professor of pediatrics at VP&S. He volunteered for service in the U.S. Air Force in 1966 and served as an internist at Beale Air Force Base in California until 1968. In addition to caring for active duty and retired personnel, he cleared personnel for involvement in high-altitude reconnaissance flights.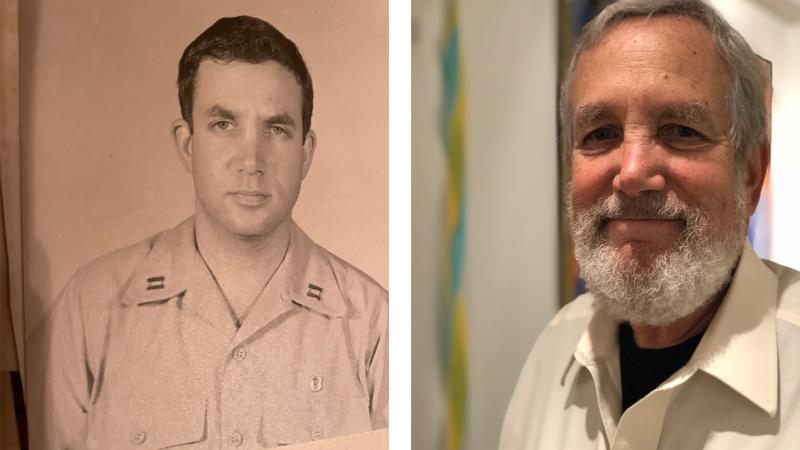 Rosen credits his time in the service for introducing him to people he would not otherwise have met. "My sergeants and corpsmen were from all over the United States: farm boys, rust-belt mechanics, guys with high school educations and a devotion to country and to their military service," he says. There were other lessons, too. "I also learned about the war. I went into the service thinking our presence in Vietnam was a good thing, and what I learned over two years was the opposite." 
---
Stella Serpa
Stella Serpa is a manager of appointments and promotions in the Department of Anesthesiology at VP&S. She joined the U.S. Army in 1996 to help pay for college and served eight years as a human resources specialist. During her time in the Army, she was stationed in Colorado Springs, Colorado, and NATO Joint Command South in Italy and deployed to Bosnia-Herzegovina.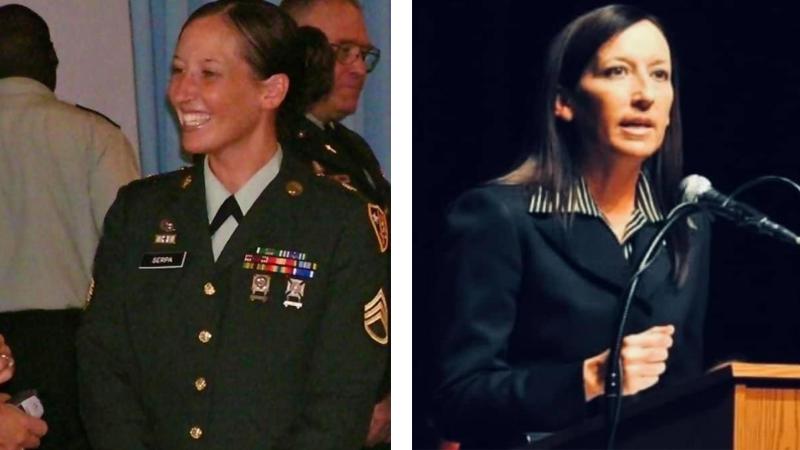 Serpa is grateful for every step of her "amazing journey" with the Army. "These experiences transformed me and opened my eyes, at times firsthand, to what people in war-torn countries endure and must overcome," she says. In the Army she felt part of something bigger than herself and today she proudly brings the Army's ethos to work every day. "Always act to do the right thing consistent with your values and those of the organization," she says. "Stay focused on the mission, even when you're having a bad day." 
---