National Doctors' Day: Honoring Doctors Who Make a Difference in Patients' Lives
In honor of National Doctors' Day on March 30, we revisit the inspiring stories of patients who were helped by doctors at Columbia.
---
He Was Healthy. Then Excruciating Pain Took Over His Life
Dennis Pearsall endured a rare facial pain disorder for five years with no relief. Finally he found an expert at Columbia who understood. And could help.  
"My experience at Columbia and with Dr. Sekula was lifesaving," Pearsall says. "I am so thankful. His unbelievable personal compassion and commitment to helping people with this type of condition is truly special."
---
A Surprising Cancer Diagnosis in More Ways Than One
Barbara Kail thought she had a gastrointestinal issue, but after a 10-day stay in the hospital, tests revealed she had peritoneal cancer, a rare abdominal malignancy.
"The first time I met Barbara, I thought she was such a force of nature. She spoke to me about what mattered most to her:  her family, her work and her travels, all of which gives her such joy," says June Hou, MD, associate professor of obstetrics and gynecology, who treated Kail's cancer. "Often, signs of peritoneal cancer can be vague and include bloating, bowel habit changes, and pelvic discomfort. I appreciated how intuitive Barbara is about her body and pursued care when her body just didn't feel right."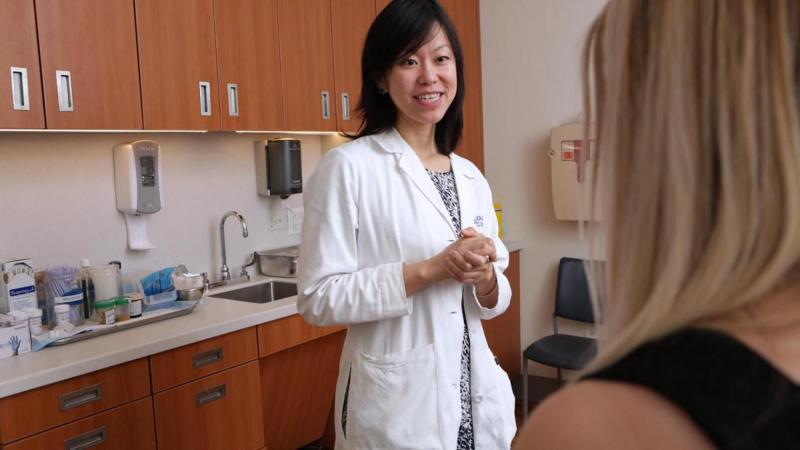 ---
Teenage Patient Gives Back to Columbia Clinic
14-year-old Hudson doesn't remember the care he received from Columbia physicians when he was a toddler, but to express his appreciation, he raised funds to create an arts project for children at Columbia's pediatric hematology and oncology clinic.
Hudson's mother remembers when Hudson was first diagnosed with a rare blood disease: "Everything was so overwhelming, and we had to limit his exposure to germs as much as possible. But as soon as we got to the hematology and oncology floor, I felt relieved."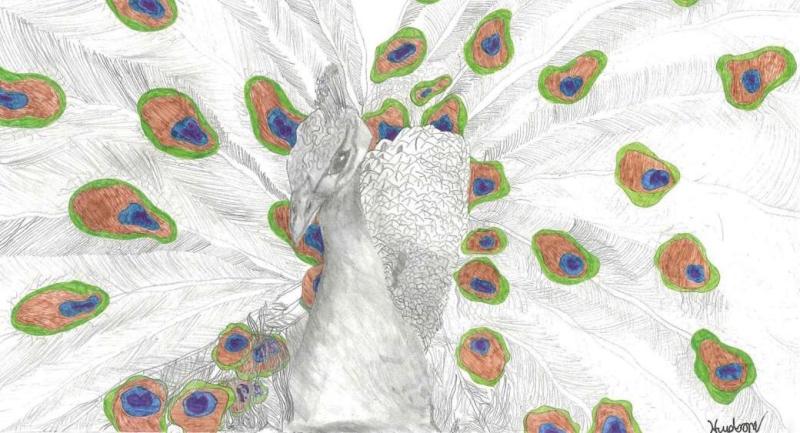 ---
Columbia Doctor Uses Customized Drug to Treat Patient with Ultrarare Disease
As reported in the New York Times(link is external and opens in a new window), Susannah Rosen, 8, a patient of Wendy Chung, MD, PhD, the Kennedy Family Professor of Pediatrics, is the first person to receive a drug designed to treat a rare genetic disorder called KAND.
A few years ago, with no cure on the horizon, Susannah's parents asked Chung what they could do to extend her quality of life. Find more people with KAND, Chung told them. At the time, just 15 cases had been described. Since then, the nonprofit Susannah's parents founded has identified more than 400 people with KAND and raised funds to support the disorder's only global Patient Registry and National History Study—housed in Chung's lab.
Says Susannah's father, "She gave us a roadmap of what we had to do to forge progress."
---
NFL Raises Voices of Columbia Heart Transplant Patients
"I was stuck in a bubble for the first eight years of my life," says 20-year-old Sam Prince in a recent NFL video about his mission to raise more awareness of organ donation. Born with a severe heart defect that required two surgeries before he turned 1, Sam couldn't go to school during that time and couldn't make a lot of friends.
"By age 7, he was in heart failure and needed a heart transplant and repair to the vasculature in his right lung," says Warren Zuckerman, MD, a pediatric cardiologist on Prince's treatment team.  
Since receiving a heart transplant at Columbia at age 8, Prince has been working to increase the number of people who register to donate organs.
And earlier this year, Zuckerman connected Sam with 14-year-old Jayden Obregon, who underwent a transplant in 2019. For Sam, mentoring Jayden is another way to pay it forward: "I want to be there for someone."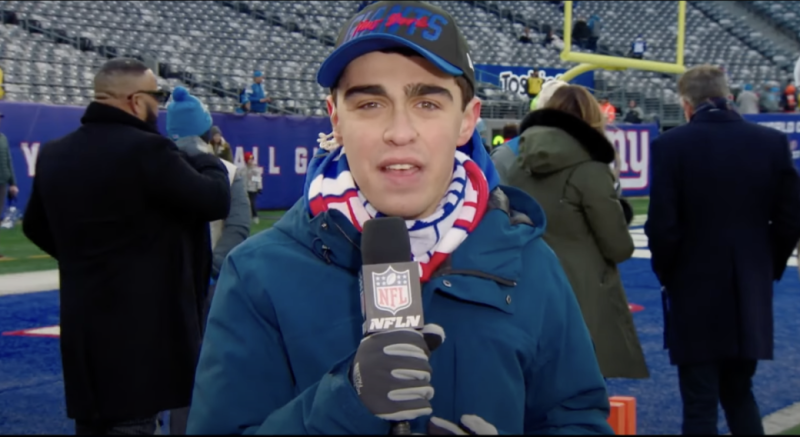 ---
Finding Help for an Enlarged Prostate
Mervyn Campbell suffered from symptoms of benign prostate hypertrophy, also known as an enlarged prostate. Campbell wasn't a good candidate for minimally invasive urologic procedures, says his physician Joshua Weintraub, MD. But he was a perfect candidate for prostate artery embolization. 
"He called me two weeks after the procedure, telling me that I had changed his life," Weintraub says. "It was one of the days that when you go home, after a long day at the hospital, you think, man, I really made a difference."
---
Peter's Story: Overcoming the Odds with Pancreatic Cancer
Peter (Tim) Ball was diagnosed with pancreatic cancer in 2017 and is participating in a clinical trial that has given him a new lease on life. 
His oncologist, Gulam A. Manji, MD, at the Herbert Irving Comprehensive Cancer Center, recommended a clinical trial that combined chemotherapy, immunotherapy, and another agent that targets an immunosuppressive pathway. Peter began the experimental treatment in December 2020 and is still on it today. 
"[Joining] the clinical trial was a no-brainer," Ball says, and he encourages others to look into clinical trials and not fall into the thinking that pancreatic cancer is an automatic death sentence.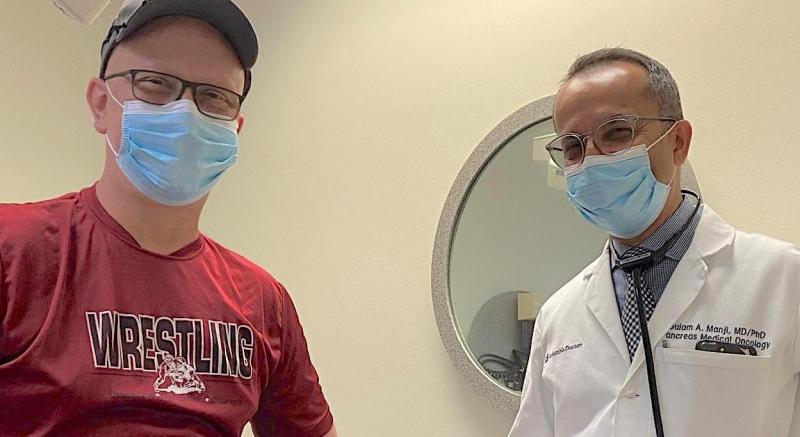 ---
Rachel's Journey to a New Heart
Rachel Harper was living with familial cardiomyopathy when doctors offered to implant a mechanical assist device to keep her heart strong while she waited for a heart transplant. "At first, I didn't want it, but my family and my doctors helped me through. They were so good to me," she says. "I thank God for them."
The collaboration and compassion between a patient and the care team is key, says Kelly Axsom, MD, a member of Harper's team.
"We recognize that patients need time to make really big life decisions, and we need to be there to support them not just in the big, crash moments, but through thick and thin," she says.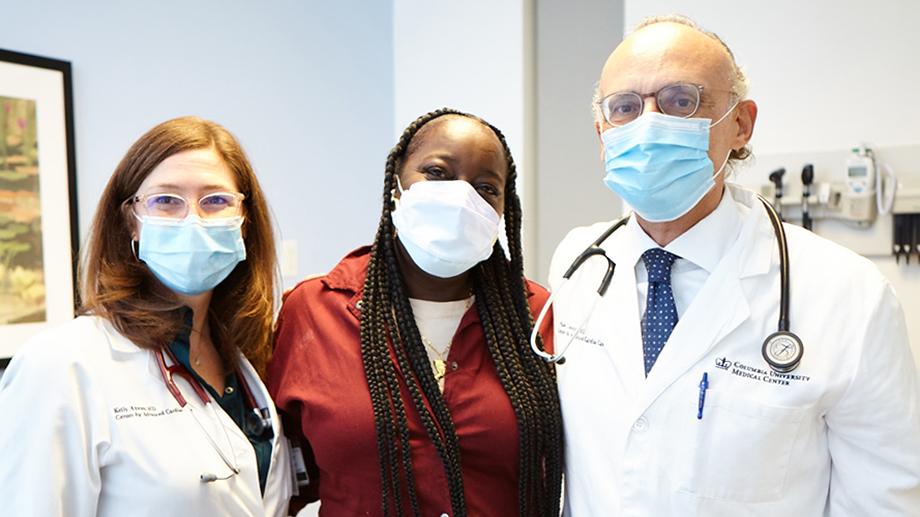 ---
Sam's Velocity Ride: Cycling for Life-Changing Care 
Sam Cundiff was diagnosed with aggressive B-cell lymphoma and underwent a range of treatments, many that left complications requiring ex vivo surgery, for which a Columbia doctor is renowned. 
"Dr. Kato and his team saved Sam's life," says Terri Cundiff, Sam's wife. And to show their appreciation, Sam and Terri raised funds for Columbia's Herbert Irving Comprehensive Cancer Center through Velocity, Columbia's Ride to End Cancer.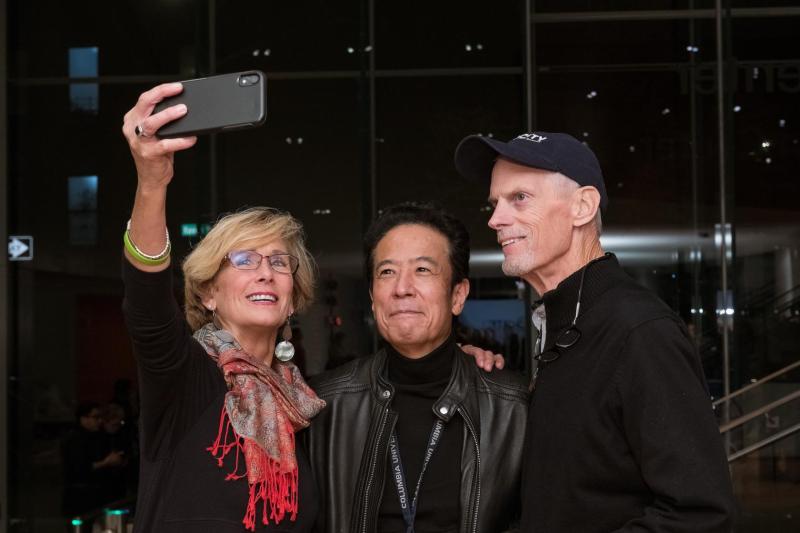 ---
Everyone Should Know That Living Kidney Donation is Safe, Simple, and Changes Lives
In 1971, at age 22, Jennifer Embree Rudeman traveled 800 miles to New York City to donate a kidney to her sister Melinda Embree, just a year after Columbia surgeons first started offering the procedure. Last year, Rudeman traveled to the medical center to commemorate the 50th anniversary of the two operations that changed her family's life.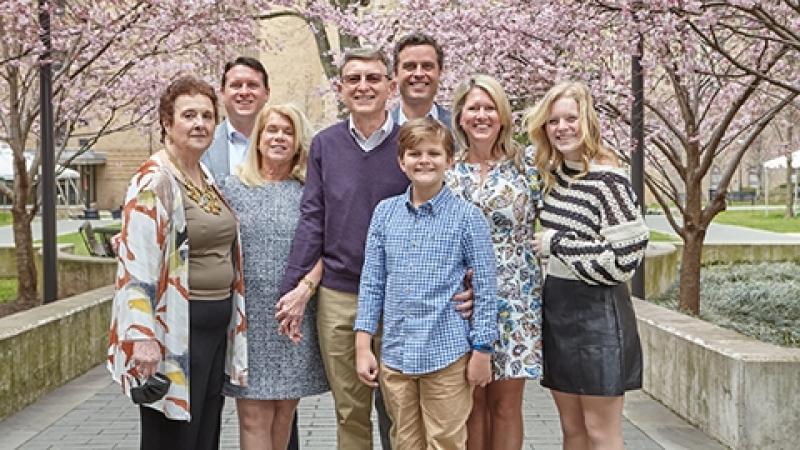 "Donating a kidney isn't just something that happens to you once and then you move on," says Lloyd Ratner, MD. "Jennifer is the hero of her family two generations on…the impact lasts for the rest of your life." 
---
Elaine's Story: Beating Back Breast Cancer, Times Three
Elaine Alden, a triple-negative breast cancer survivor, recalls the moments—particularly when she received news that her cancer had returned— that she felt defeated. She credits Columbia's Psychosocial Oncology Division for being there when she needed that extra support.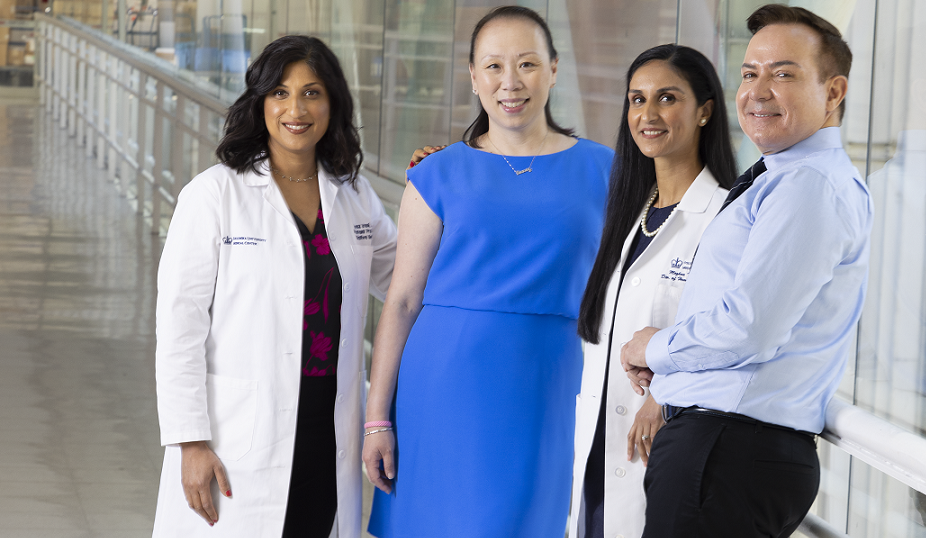 "I learned that it's okay to feel anger and sadness, and that we don't just have to 'get over it'," she says. "That was something Dr. Sadler taught me. He taught me to give myself space and grace [and that] it's OK to acknowledge the feelings—all of the feelings—when we need to."
---
Taking Eye Care Into the Community
An ophthalmology screening program created by Lisa Hark, PhD, gives seniors eye care they would not otherwise receive.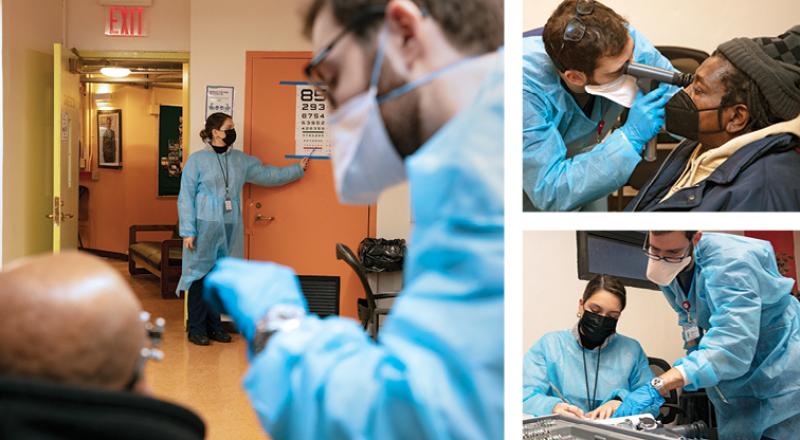 Screenings can occasionally be dramatic, with a handful of participants requiring urgent attention due to extremely elevated eye pressure, which can lead to blindness if left untreated. In one case, Hark personally walked a 67-year-old man with extremely elevated eye pressure directly to the medical center so he could be seen immediately by an ophthalmologist. After he was diagnosed with glaucoma, she took him to the pharmacy to get the prescription eye drops that have since returned his eye pressure to normal.
"There has been a very high level of satisfaction reported by participants in post-screening surveys," Hark says. "It's a promising sign for boosting early detection and treatment aimed at preventing blindness."
---
Three New Organs, One New Life
Raymond Fermin, who was born with an aggressive form of cystic fibrosis, underwent the first-ever triple transplant at NYP/Columbia, receiving two lungs, a liver, and a kidney from one deceased donor. 
Before the transplant, the 25-year-old Fermin had frequent infections and needed frequent hospitalizations. "It was getting increasingly difficult to keep him stable. When he started telling me he really couldn't play basketball, that really struck me," says Emily DiMango, MD, director of the Gunnar Esiason Adult Cystic Fibrosis and Lung Program who met Raymond in 2017 when he transitioned from the pediatric to the adult cystic fibrosis program. "That was not only exercise, but his social life."