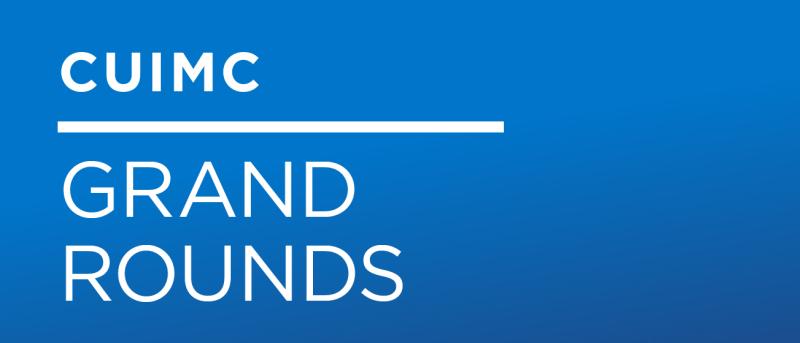 CUIMC Grand Rounds
The four deans of the schools at Columbia University Irving Medical Center launched the CUIMC Grand Rounds in 2021 to provide a forum for formal scholarly exchanges across schools and disciplines at the medical center. The CUIMC Grand Rounds will be held quarterly to bring together students, educators, researchers, and clinicians in the spirit of intellectual curiosity and academic cooperation. The inaugural CUIMC Grand Rounds took place on March 1, 2021 and featured David D. Ho, MD.
---
Upcoming Grand Rounds
April 20, 2023 
"Integrating Mental and Oral Health"
 *Registration is required. Virtual option available. 
Moderated by
Christian S. Stohler, DMD, DrMedDent

Professor and Dean, College of Dental Medicine
Senior Vice President, CUIMC
Featuring Panelists
John T. Grbic, DMD, MS, MMSc

Professor of Dental Medicine at CUIMC
Senior Associate Dean for Faculty Affairs
Director, Division of Foundational Sciences

Chang Hun Lee, PhD

Associate Professor of Craniofacial Engineering (in Dental Medicine)
Director of Research, College of Dental Medicine
Associate Director, Center for Dental and Craniofacial Research

Sunil Wadhwa, DDS, PhD

Leuman Waugh Associate Professor of Dental Medicine at CUIMC
Chair, Section of Growth and Development

Dana L. Wolf, DMD, MS

Associate Professor of Dental Medicine (Periodontics) at CUIMC
Senior Associate Dean for Predoctoral Academic and Student Affairs
More Information
CUIMC Grand Rounds will be hosted by the deans of the four CUIMC schools:
Katrina Armstrong, MD
Dean, Vagelos College of Physicians and Surgeons
Executive Vice President of Health and Biomedical Sciences, Columbia University
Lorraine Frazier, PhD, RN, FAAN
Dean, School of Nursing
Senior Vice President, Columbia University Irving Medical Center
Linda P. Fried, MD, MPH
Dean, Mailman School of Public Health
Senior Vice President, Columbia University Irving Medical Center
Christian Stohler, DMD, DrMedDent
Dean, College of Dental Medicine
Senior Vice President, Columbia University Irving Medical Center
For questions regarding CUIMC Grand Rounds, please contact