You're Invited: Haven Plaza Welcome Event, Oct. 28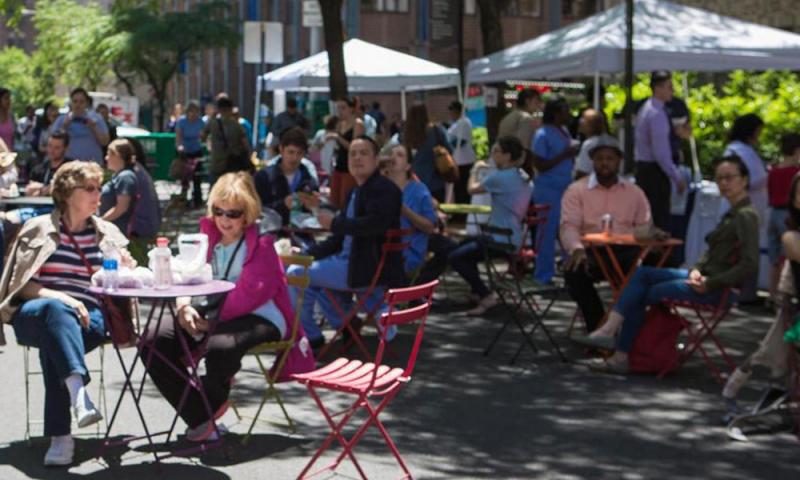 On Oct. 28, CUIMC will host a welcome event from 3:30 to 5:30 p.m. in Haven Plaza, where the Bollard Beautification Project by local artist Emely Perez will be unveiled. The event is free and open to the medical center community and neighborhood residents. Hot apple cider, fresh apples, and doughnuts will be available.  
Remarks by Lee Goldman, MD, Dean of the Faculties of Health Sciences and Medicine and Chief Executive of Columbia University Irving Medical Center, will begin at 4:15 p.m.  
Up until the unveiling of the artwork on Oct. 28, Perez will be painting the plaza's bollards with scenes that depict the natural history of Washington Heights, including plants and wildlife. Organizers of the event encourage members of the community to stop by to watch Perez at work.
Topics