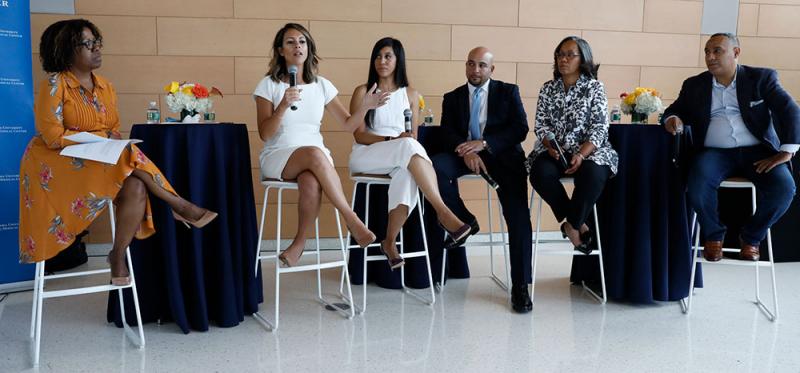 The CUIMC HR Staff Diversity & Inclusion Council hosted a panel discussion, "The Workplace y Yo," on June 21 that featured Latino and Latina professionals from different fields discussing their careers. The event was part of the HR Gardenside Chat program, which aims to create a platform for dialogue on diversity and inclusion and generate more opportunities for staff to engage and network. 
Panel members were Michael Alberto, executive director of the CUIMC Faculty Club; Mayra Marte-Miraz, director of operations in the VP&S Department of Medicine; Janille Fagundo, director of proposal services at Prudential; Ana Martinez, a writing professor at Seton Hall University; and John Rivera, chief information officer at Rivera Marketing Group. The discussion was moderated by Sandra Harris, associate vice president of government and community affairs at CUIMC.  
Participants also enjoyed food, beverages, and music from the Latino community.  
Topics