Women Inventors at VP&S Share Advice on Entrepreneurship
Each year Columbia Technology Ventures files about 250 patents based on discoveries at Columbia University, and about 100 patents are licensed to larger companies.
But increasingly, "many of our faculty and students want to start companies of their own, based on their science," said Orin Herskowitz, executive director of Columbia Technology Ventures (CTV), at the 2018 Startup Columbia entrepreneurship festival.
CTV is involved in 20 to 30 Columbia startups each year, and more women at Columbia are getting involved. At the festival, two women entrepreneurs at Vagelos College of Physicians and Surgeons–Angela Christiano, PhD, and Tilla Worgall, MD–joined Columbia engineer Michal Lipson, PhD, to share their experiences in the festival's "Spinning Out, In Control" panel. Moderated by Herskowitz, the panel was sponsored by Columbia's Women Inventors Network and Women in Science at Columbia.
Read excerpts from the discussion below, or watch the full panel discussion.
How do you know when you have an idea worth starting a company?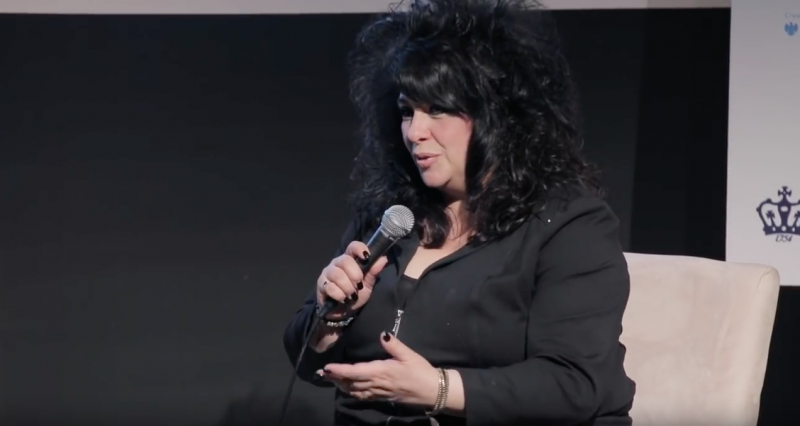 "Skinetics got started basically as a push from the community of patients who really suffered. It came of two ways, from my own experience [with alopecia areata] but also from listening to the communications from patients." (Angela Christiano, PhD, the Richard and Mildred Rhodebeck Professor of Dermatology and professor of genetics & development)
"In the areas in which my technology is applied, there are always very clear numbers that you need to hit. There is no subjectivity. If you hit those numbers, you're good. Whether it is energy efficiency or speed we have tables and we know when we have something really good." (Michal Lipson, PhD, Higgins Professor of Electrical Engineering)
How do you decide whether you should license to industry or launch a startup?
"It is both technology-specific and a balance of how far we can take something in the lab versus how soon we need to collaborate. In most cases, we need to collaborate pretty soon. It is sort of titration of how much we want to stay as academics versus wanting to take the plunge and cross the street over to the Audubon building. Rarely we do things on our own, but you must have consensus among your team." (Christiano)
Advice for female scientist-entrepreneurs
"One of the big advantages in the scientific world is that if it works, it works. It doesn't really matter what gender you are, if you have something that is irresistible, go for it." (Tilla Worgall, MD, associate professor of pathology & cell biology at VP&S)
"The power of learning how to leverage being underestimated is very important. It's very hard for the first time, but by the second time, whether your first deal goes good, bad, or in the middle, you will learn some really hard truth and lessons."  (Christiano)
When and how to file patents on your inventions
"One of the most important lessons is filing for a patent early so you can protect any public disclosures, but not too early so you start burning your on-year clock. The university works with you to decide if you're going to convert [a provisional patent application into a full application]. It's your job as the inventor to help lead the discussion with the CTV officers to find a way to protect [the invention] and bring it forward. You are already 'always be closing' from the time you set foot in the CTV office; for me that was the hardest lesson." (Christiano)
"When you are filing, think big. When you are discussing with CTV, think big, in terms of where this patent could be applied."  (Lipson)
Raising money from investors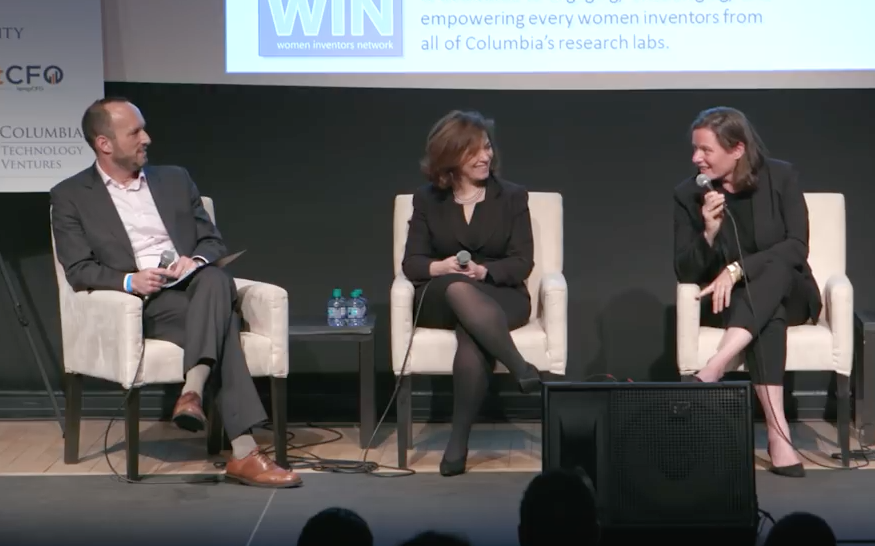 "CTV [is] very helpful with guidance in the process of raising money. In the end, you have to go out and raise money yourself, but if you have a good product and you have the data, it is not so difficult. In the medical center, there is a precision medicine [resource]; just participating in it is great networking. If you get a grant [from it, the resource helps] to connect you to people. It is very helpful." (Worgall)
Balancing the scientific mindset with pace of life in a startup
"The rigid nature of some of the business development and clinical development milestones to me was a real eye-opener. There is just not a lot of room for wiggling, and the level of burden of proof is different and relies on what you pitch to investors." (Christiano)
"The burden of proof is driven by a return of investment and that's different from the clinical world." (Worgall)
Topics