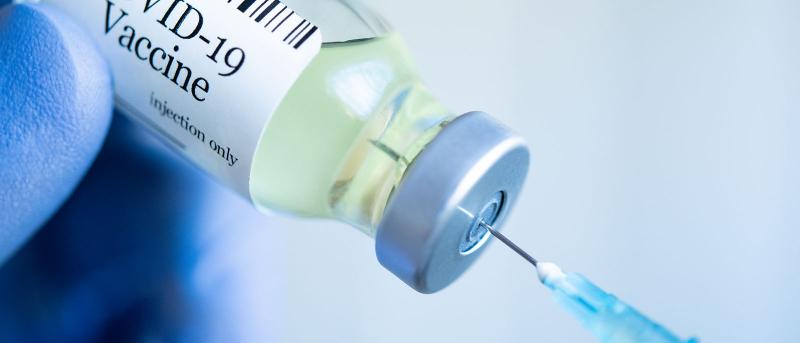 What You Should Know About Johnson & Johnson's COVID-19 Vaccine
This article was originally published in NewYork-Presbyterian's Health Matters.
The FDA has granted emergency use authorization for a unique single-shot COVID-19 vaccine produced by Janssen Pharmaceuticals, part of the drug company Johnson & Johnson (J&J). That means that three vaccines are authorized in the United States to help protect against COVID-19.
For the immediate future, it is unlikely that people will get to choose which COVID-19 vaccine they get, says Jason Zucker, MD, an instructor in medicine at Columbia University Vagelos College of Physicians and Surgeons and an infectious disease specialist at NewYork-Presbyterian/Columbia University Irving Medical Center. Here's what you should know if you are offered the newest vaccine, which was authorized for adults 18 and over and provides protection against COVID-19, especially protection against severe illness and death.
---
U.S. studies found the J&J vaccine to be more than 70% effective
Overall, the vaccine has a reported 66% efficacy rate in preventing moderate to severe COVID-19 , but in the United States, the J&J vaccine had 72% efficacy. While this efficacy rate is lower than the efficacy rate for the Moderna and Pfizer-BioNTech vaccines, which are around 95% effective, scientists believe this might be because the J&J vaccine was tested later than the Moderna and Pfizer vaccines. Therefore, more variants of the virus were circulating when the J&J vaccine was tested than when the two other vaccines were tested, Zucker says.
The vaccine is still quite effective. "When the FDA first set out requirements for vaccination, 50% was determined to be acceptable. It certainly beats that. The bar has been raised by the mRNA vaccines," he says, referring to the first two vaccines authorized in the United States. "At the same time, we're not able to produce enough vaccine for everybody in the world, so there's a benefit in having a vaccine that works well above the threshold we initially set and get more people vaccinated quicker."
The J&J vaccine provides significant protection against severe illness and death
In global trials, the J&J vaccine showed an 85% efficacy rate in preventing severe disease. Among the people who received the vaccine, after 28 days no one who contracted COVID-19 was hospitalized.
"The J&J vaccine offered complete protection against COVID-19-related hospitalization and death," Zucker says. "Nobody in the vaccine group died. That is ultimately the outcome we care about the most."
You only need one shot of the J&J vaccine
This is a big advantage over other available vaccines. A vaccine delivered in a single dose will allow more people to get vaccinated.
Nevertheless, a J&J clinical trial is underway to see if a second shot could boost the vaccine's effectiveness, so the one-shot strategy could change, says Zucker. But one dose is still highly effective.
It uses a different technology from the Pfizer and Moderna vaccines
Unlike the Pfizer and Moderna vaccines, which are mRNA vaccines, J&J's is a viral vector vaccine. This means that the vaccine is delivered via an adenovirus, a type of virus that normally causes colds.
The adenovirus is engineered to include a snippet of SARS-CoV-2 DNA that encodes the spike protein—the part of the coronavirus that latches onto cells. This snippet is then sent to your cells to produce mRNA, which tells your cells to make copies of the spike protein. Like the mRNA vaccines, this prompts an immune response.
"Your immune system recognizes the spike protein as abnormal and develops antibodies against it," says Zucker. It takes about 28 days to get the J&J vaccine's full protection.
The new vaccine can be stored at refrigerator temperatures for a long period
"One of the big advantages of the J&J vaccine is that because it has an adenovirus vector and double-stranded DNA as opposed to mRNA, it's much more stable," says Zucker.
As a result, the vaccine is much less temperature-sensitive. It can be kept in a refrigerator for up to three months, which should make it easier to vaccinate people in rural or underserved areas.
The mRNA vaccines have stricter requirements regarding cold temperatures. That's because mRNA is extremely fragile and disintegrates rapidly when it is too warm.
You should get whichever vaccine you are offered
The J&J vaccine is safe and very effective and will likely keep you from becoming severely sick if you do contract COVID-19, says Zucker.
"We still have a problem in this country with high rates of infection," he says. "The best approach is to take the vaccine that you can get the easiest and as quickly as possible."
Topics