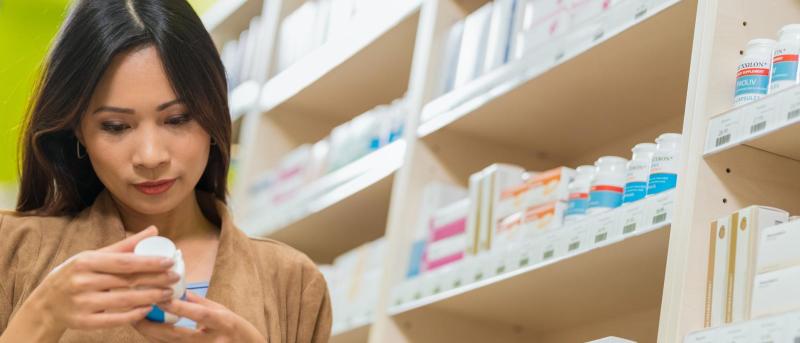 What supplements do you need? Probably none.
Everywhere we turn we're told we're not healthy enough, that we lack vitamins and minerals, but if we take a multivitamin or supplement, we can have the benefits of better health from a pill. 
But the truth is: Supplements have no proven benefit for healthy people who have even a remotely balanced diet.  
"As long as a person's diet falls within a wide range of what medical professionals consider balanced, it's unlikely they would benefit from any dietary supplement," says David Seres, MD, director of medical nutrition at Columbia University Irving Medical Center and a leading expert on the topic.  
Of course, some people do have nutritional deficiencies. And people with certain diseases are at high risk for developing nutritional deficiencies. These people work with their doctors to determine what they should take to bolster their health. The rest of us, the majority, do not need supplements.  
"It's human nature to try to have some control over your health and longevity," says Seres. "But most people will never have any reason to need a supplement. Period." 
Be wary of health claims for supplements 
Clearly, the 80% of Americans who take supplements and multivitamins think they need them, although fewer than 10% of them have a nutritional deficiency. But Seres says many people are unaware of the lack of science behind product claims and the lack of oversight of the industry. 
Most of the 80,000 supplements for sale today have not been tested, so manufacturers make claims like "supports heart health," or "was designed to boost immunity."  
"Phrases like these are where supplements really get confusing for consumers," says Seres. "A claim like this is often loosely based on the fact that if someone had a deficiency, there would be a problem. But if you're not treating a deficiency, supplements are providing extra doses. And that's when people are at particular risk for harm." 
Several attempts over the years to pass legislation that would create some regulation over the industry, such as the Dietary Supplement Listing Act of 2022, have all failed. 
The problem with bad supplements
"Most supplements have zero impact," says Seres. "At best they are a waste of money. But some can make you very sick, sometimes fatally."
He cites green tea extract as a supplement linked to known harm. Substances in green tea are known to block the absorption of fat, so green tea supplements are promoted as weight loss aids. "If you sip green tea all day you will absorb fewer calories. But green tea supplements that contain a huge dose have been associated with several instances of liver failure requiring transplantation," says Seres.
There's no oversight until someone gets sick. "Because supplements are not tested the way medications are, we don't know if one is harmful until something bad happens. It's a slow and backwards way of enforcing public safety," says Seres, citing Prevagen, a supplement claiming to improve memory. In 2012, an FDA letter to the manufacturer complained that the company did not report adverse events, including seizures, to the FDA as required. And in 2017, the manufacturer was charged with false advertising and more by the Federal Trade Commission and New York State Attorney General after years of sales.
"What makes this system particularly problematic is there's only so many resources available to law enforcement to go after these claims. Then the legal process takes forever, so these companies keep making money in the meantime," says Seres.
If you have a concern about your health or think you may have a nutritional deficiency, speak with your doctor. Blood tests can identify deficiencies. If you are worried your diet is not balanced, seek the advice of a registered dietitian.
There are a few good supplements
If your doctor tested you and recommends a supplement, look for a United States Pharmacopeial Convention (USP) Verified Mark.
USP verification is awarded to manufacturers who went through a stringent application. You can consider it a sign of reliability, says Seres. Seeing the USP Verified Mark tells you the supplement: 
Contains ingredients listed on the label, in the declared potency and amounts.  

Tests have shown that contents of some supplements don't match the label and/or contain significantly less or more than the claimed amount.

Does not contain harmful levels of specified contaminants.

Some supplements have been shown to contain harmful levels of certain heavy metals, microbes, pesticides, or other contaminants.

Will break down and release into the body within a specified amount of time.
Has been made according to current FDA Good Manufacturing Practices using sanitary and well-controlled procedures.

Adhering to good manufacturing practices indicates that a supplement manufacturer is quality-conscious and there is consistency from batch to batch.
Balanced, nutritional diets  
Dietary guidelines are not meant to be followed as if written in stone, says Seres. They are mostly based on observations that correlate intake in populations to health outcomes and have not been directly tested in randomized trials. Do your best to achieve nutritional goals that have been laid out, but don't be discouraged if you aren't anywhere near perfect. Any improvement is improvement. If you are worried your diet is not balanced, seek the advice of a registered dietitian. 
References
David Seres, MD, ScM, PNS, is a professor in the Department of Medicine and Institute of Human Nutrition at Columbia University Vagelos College of Physicians and Surgeons. He has received the Excellence in Nutrition Education Award from the American Society for Nutrition and has served as chair of physician certification for the National Board of Nutrition Support Certification.