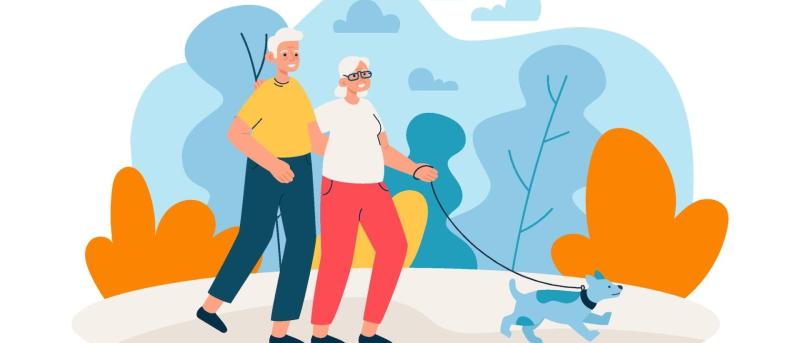 What an Expert on Aging Would Tell His Younger Self About Growing Old
If you had studied aging for more than half a century, what would you tell your younger self about growing old? How does one age successfully, and how much control do we really have over our health in our later years?
We spoke with John Rowe, MD, the Julius B. Richmond Professor of Health Policy and Aging at the Columbia University Mailman School of Public Health. Rowe has studied aging in individuals and large populations for more than 50 years. At Harvard Medical School, he was the founding director of the Division on Aging and chief of gerontology at Boston's Beth Israel Hospital. Rowe also served as director of the MacArthur Foundation Research Network on Successful Aging and is co-author, with the late Robert Kahn, PhD, of "Successful Aging." He currently leads the MacArthur Foundation's Network on An Aging Society.
We spoke with Rowe about growing older, the social determinants of good health in old age, and what it means to age successfully. 
This conversation has been edited for length and clarity. 
CUIMC: How has five decades of aging research changed the way you approach aging in your own life? What would you say to your younger self about aging well?  
Rowe: I'm 78 years old. I'm still working full time and I'm still very actively involved here at Columbia. What have I learned about aging successfully, and what behaviors have influenced me? I would say a couple of things.
Number one is the overwhelming importance of being socially connected and engaged. Study after study indicates that this is critically important. Isolation is toxic for older people. You have to maintain engagement in your community and interact with other people. So, sitting in a room writing an epic poem doesn't count, as intellectually engaging as it may be. You really have to connect.
You can achieve this either by staying in the labor force or volunteering. Both have been shown to be remarkably effective, and there are terrific benefits to cognition, physical health, and psychological health. I continue to work because I really enjoy it, and the idea of retiring and going to the golf course (or worse, the couch) is not good. In fact, one of my colleagues from the University of Michigan published a paper years ago called Mental Retirement, making the case that retiring was bad for your brain and bad for your body. So, if you must retire as most of us do, be sure to stay engaged through volunteerism. Research has shown that there are significant advantages both for the volunteer and, of course, for the people they help.
Number two is the importance of moderate amounts of physical activity. I stress "moderate." It's fine to be a runner, but if you don't like it, you shouldn't do it. Really, all you need is brisk walking, 30 minutes a day, five days a week, which will give you most of the same benefit as running miles and miles. The benefit of very aggressive exercise regiments is not clear to me, because there are injuries associated with strenuous exercise. There are advocates for this kind of intense fitness, but my reading of the literature is that moderate amounts of reasonable, enjoyable exercise is sufficient. Any kind of activity at all is much more beneficial than being sedentary. Being sedentary is really toxic. 
Do we talk about aging differently now than when you started your research? 
Of course. 70 is the new 60. Everybody recognizes that people are living longer, and not only living longer, but living healthier. But I think we're now beginning to get more sophisticated about understanding the social determinants of health, understanding that those who are living longer and healthier are those who are well off and well educated. We are beginning to address the ways in which we have failed to provide the same advances—the same opportunities for healthy longevity—to those with fewer advantages.
The difference in life expectancy between a highly educated, wealthy white male and a poor, uneducated Black male is 13 years. There are a number of factors at play here, but at the population level, we know now that education early in life is critically important. The return on investment can't be understated in terms of keeping people cognitively intact, and there are indirect benefits as well. Highly educated people are less likely to smoke, less likely to divorce, and more likely to be physically active—a whole basket of things that positively impact their health longitudinally. We're doing a better job of understanding those disparities and addressing them now, but we have a ways to go. 
In your opinion, what does it mean to age successfully?
Someone who is aging successfully meets three criteria. First, they have avoided serious chronic disease and disability. Second, they have maintained their cognitive and physical function. Third, they are engaged in life, in society, and in other people. From my point of view, the person who can meet these criteria is aging successfully.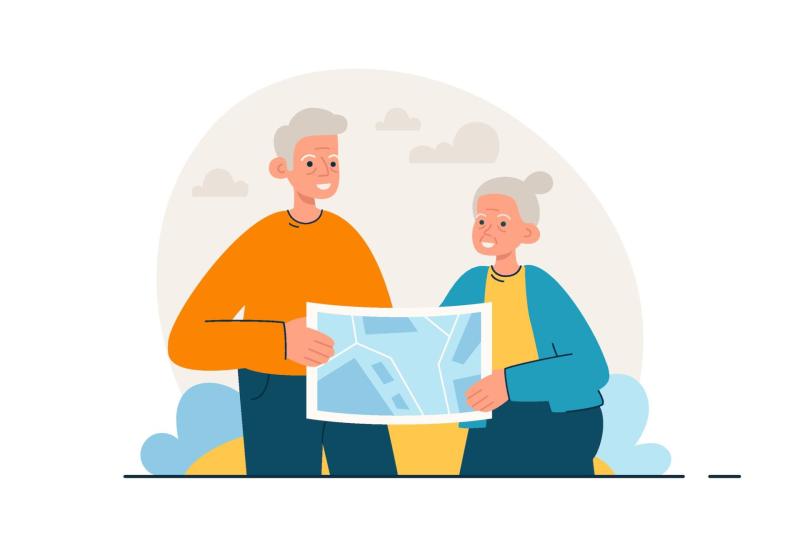 We study factors that permit people to meet these criteria, and one of the most interesting findings was that self-esteem was a major predictor. People who felt they were in control of their lives—those who felt they could make decisions to influence how well they did—they aged quite well. They did much better than people who felt their outcomes were inevitable and who consequently took a very passive approach to aging. This latter group did not age nearly as successfully. This is a major myth of aging, that to be old is to automatically have diminished capacity. Believing that really impacts people negatively.
One of the secrets we've discovered about aging is that it's highly variable—and some people actually get healthier with age. In one study, we took a group of 75-year-olds and followed them for six years. These people were selected for their good health; they were a highly functional group. We measured their health in a number of ways, and six years later, we came back and studied their health again. 50% of the group's health had declined, which we might expect. But what we didn't expect was that 25% of them hadn't experienced significant decline, and 25% of the group had actually improved.
From age 75 to 81, 25% of this group had actually grown healthier. Prior to this study, we had assumed that the natural course of aging was downward. In reality, the older people become, the less like each other they become, and many people do very well.