Wendy Chung Named Chief of Clinical Genetics Division in Pediatrics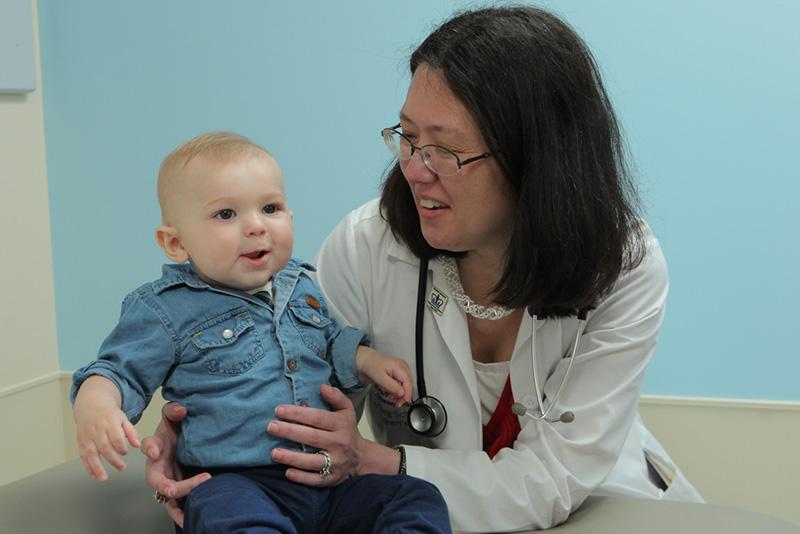 Wendy Chung, MD, PhD, the Kennedy Family Professor of Pediatrics at Columbia, has been named chief of the Division of Clinical Genetics in the Department of Pediatrics, effective Jan. 1, 2020. She succeeds Kwame Anyane-Yeboa, MD, who will continue in his role as professor of pediatrics in clinical genetics.
Over the past 20 years, Chung's work in the clinic and laboratory has transformed the approach to patients with rare diseases and led to the discovery of more than 40 novel genetically-defined diseases. She also directed a pilot newborn screening study of spinal muscular atrophy that helped lead to nationwide adoption of this test in newborns. Her laboratory has consistently been funded by the NIH, and this year alone she is the principal investigator of, or affiliated with, several million dollars of grant awards. 
"I am personally thrilled to be partnered with Dr. Chung as we reimagine what clinical genetics can look like in our department and at Morgan Stanley Children's Hospital," said Jordan S. Orange MD, PhD, the Reuben S. Carpentier Professor and Chair of the Department of Pediatrics and the pediatrician-in-chief at NewYork-Presbyterian/Morgan Stanley Children's Hospital. "I am confident that as a result of this appointment, we will grow and advance our genetics service and research to ultimately improve the lives of countless children."
In addition to earning accolades for her research and clinical care, Chung is renowned for her teaching and mentoring. In 2009, she received Columbia University's highest teaching award, the Presidential Award for Outstanding Teaching.