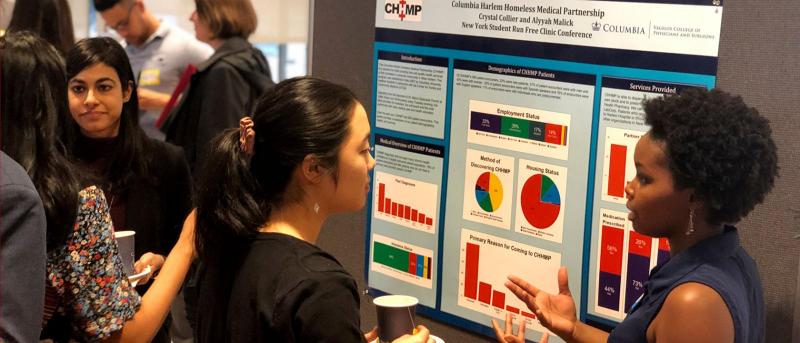 VP&S Students Host Conference for Student-Run Clinics
Columbia's student-run clinics hosted this year's New York Student-Run Free Clinics Regional Conference. More than 120 students from 10 medical schools participated in the January event.
The conference gives the participating students an opportunity to network, learn about free clinics at other schools, and address unique or shared challenges. By learning from each other, the students can improve their clinics' ability to better serve their respective communities.  
Columbia has five student-run clinics: the Human Rights Initiative Asylum Clinic, Columbia-Harlem Homeless Medical Partnership (CHHMP), Columbia Student Medical Outreach, Columbia University Harm Reduction Clinic, and Q Clinic: Primary Care for the LGBTQ Community.
The theme of this year's conference, "Free Clinics as Safe Spaces for Vulnerable Populations," and keynote speaker Danny Neghassi, MD'11, urged students to become advocates for underserved communities. Neghassi volunteered with CHHMP as a medical student and is now a family physician at Hudson River HealthCare and instructor in clinical medicine in the Center for Family and Community Medicine at Columbia's Vagelos College of Physicians and Surgeons. He has received the Emerging Leader Award from the Family Medicine Education Consortium and the Health Justice Award from Physicians for a National Health Program NY Metro Chapter and he continues to volunteer with CHHMP as an attending physician.
"Racial inequities and segregated care persist today," says Neghassi. "Black patients are more likely to get care at under-resourced clinics and hospitals compared with white patients, for example, and this contributes significantly to inequities in health outcomes. We should all advocate for justice in the health care system, such as a single-payer program like the New York Health Act, which would provide equitable access to care."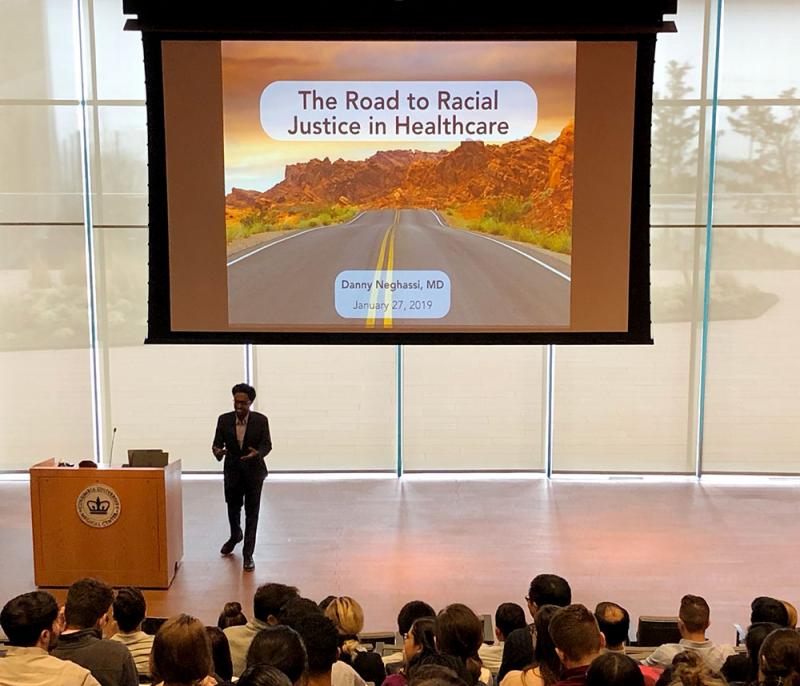 Conference sessions covered strategic planning and fundraising along with patient care topics such as depression screening, domestic violence, and conducting a needs assessment. 
Other medical schools that participated in the conference were Icahn School of Medicine at Mount Sinai, Rutgers Robert Wood Johnson Medical School, Weill Cornell Medical College, Albert Einstein College of Medicine, Stony Brook Medicine, SUNY Downstate Medical School, the Donald and Barbara Zucker School of Medicine at Hofstra/Northwell, NYU, and SUNY Downstate Medical School.
Topics