VP&S Receives New NIH Grant to Expand Training for Underrepresented Students
The Vagelos College of Physicians and Surgeons has received NIH funding to expand the school's efforts in increasing diversity in medical science. The new grant will help fund Cardiovascular Summer Program for Underrepresented Students (CSPURS), a program that expands upon the foundation set by Columbia's Summer Program for Underrepresented Students (SPURS). CSPURS will aim to enhance diversity in the pipeline for cardiovascular research while fostering career development and lifelong mentoring for participants.
The CSPURS operations committee is led by SPURS founder Andrew Marks, MD, chair of the Department of Physiology & Cellular Biophysics and the Clyde and Helen Wu Professor of Medicine at VP&S.
Participants will be chosen from undergraduate students majoring in biology, primarily from disadvantaged and underrepresented groups. Students will be placed in laboratories of Columbia University faculty for a nine-week summer research training experience.
"The success of the program is critically dependent on two things: the excellence and passion of the students to learn and benefit from the opportunities availed to them at Columbia University, and the dedication and talents of our faculty," Marks says. 
The CSPURS operation committee includes co-directors Jeanine D'Armiento, MD, PhD, professor of medicine, and Henry Colecraft, PhD, the John C. Dalton Professor of Physiology & Cellular Biophysics and professor of pharmacology. Monica Goldklang, MD, assistant professor of medicine, is associate director.
"I especially want to recognize the extraordinary commitment of time and effort on the part of my colleagues Jeanine D'Armiento, Monica Goldklang, and Henry Colecraft, who have worked tirelessly spending many long hours running the [SPURS] program," Marks says.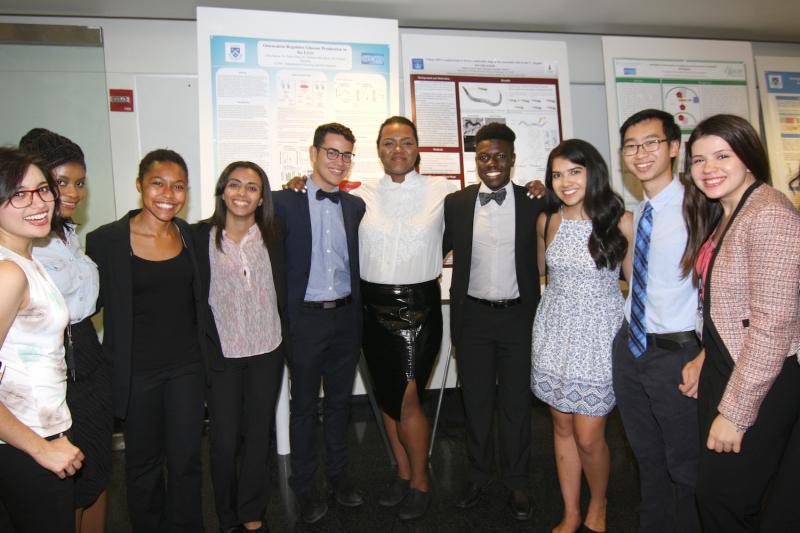 SPURS, which Marks founded in 2002, has trained over 230 students in the past 19 years. Over 50% of participants remain in biomedical research, and many have matriculated at top research institutions including Columbia University, Harvard University, and the University of California, Berkeley. The program aims to provide the selected students with hands-on experience in research labs and direct access to mentors in the field, thereby breaking down some of the barriers many students of color experience.   
"These programs involve incredibly important time spent counseling students and making sure their research training experiences are optimized," Marks says. "It is often necessary to become involved in the lives of the students in a much deeper sense, recognizing that providing access to opportunities is only the first step, and that challenges in aspects of life that most of us take for granted can present seemingly insurmountable obstacles to obtaining advanced training required for successful careers in biomedical research."
The new grant provides for an additional 17 students in the CSPURS program, bringing the total number of participants in both programs to nearly 40 each year. The new program will begin this summer, and Marks is hopeful to gather students on campus with appropriate safety measures in place.
"Fortunately we had a tremendous applicant pool this year for SPURS, and with this funding, we will be able to select additional outstanding trainees for this summer's new CSPURS program," Marks says.
CSPURS and SPURS are supported by grant funding from the NIH and private donations that cover the costs of room and board for participants. NIH funding provides for approximately 70% of the programs' costs, with the rest raised from private donations.
References
CSPURS Steering Committee
Andrew Marks, MD — PD/PI
Jeanine D'Armiento, MD, PhD — Co-Director
Henry Colecraft, PhD — Co-Director
Monica Goldklang, MD — Associate Director
Anne Taylor, MD — Chair of Advisory Board Committee
Dennis Mitchell, DDS — Advisory Board Committee
Jaime Rubin, PhD — Responsible Conduct Lecturer
Hilda Hutcherson, MD — Advisory Board Committee