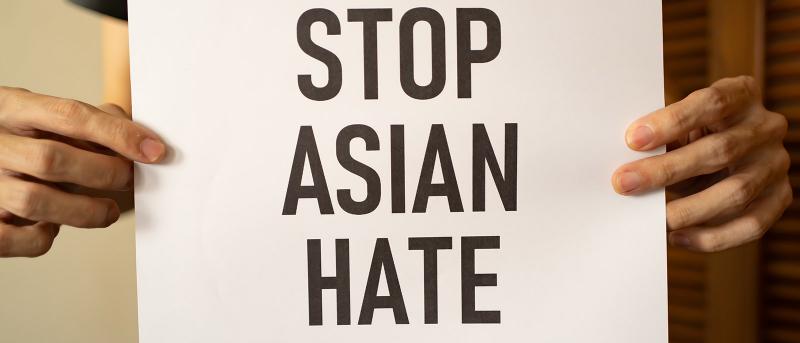 VP&S Medical Students Raise Awareness of Anti-Asian Racism
More than a year ago, as the spread of COVID locked down NYC and medical education moved online, VP&S students in APAMSA—the Asian Pacific American Medical Students Association—found themselves grappling with yet another challenge: a rise in anti-Asian discrimination and bias.
APAMSA co-presidents Hueyjong Shih and Jingwen Zhang were a few months into medical school at the time.
Fellow VP&S medical students who identify as Asian American Pacific Islander (AAPI) were uncertain about where to turn and confided in Shih and Zhang about incidents of racism ranging from verbal harassment and shunning on the subway to microaggressions during their clinical experiences (Zhang wrote candidly about her experiences for Ms. Magazine).
"Both of us have past experience advocating for Asian American students during college," says Shih. "As leaders of APAMSA, we were perfectly situated to do something about the rise in anti-Asian hate affecting our classmates."
Shih and Zhang first asked their classmates to document their experiences via a confidential online survey sent to past and present APAMSA members. Their data include reports of Asian students being labeled as "more quiet" than their peers despite being in situations where a preceptor asked questions sequentially to students and everyone spoke equally. A majority of students didn't know where to report instances of racial bias and did not feel confident that their concerns would be taken seriously.   
In addition, an escalation in violence against Asian Americans across the country has many medical students on edge. The organization Stop AAPI Hate received 3,795 incidents of discrimination reported by Asian Americans from March 19, 2020, to February 28, 2021, and estimates this number is only a fraction of the hate incidents that occur. News continues to break about violent events, such as the Atlanta spa shootings this past March that killed eight people, including six women of Asian descent. 
"There is currently a climate of fear for safety, especially living in New York, especially as Asian Americans," says Zhang. "This is something that I often think about and is reinforced every time a viral clip of some gruesome attack gets splashed over my news feed. I will soon have to travel for my major clinical year, to clerkship sites in different parts of the city. The constant vigilance is necessary but draining; I just wish more people understood that."
Shih and Zhang compiled their survey data and a list of recent anti-Asian hate crimes reported by the media and presented the information to the deans in the VP&S Office of Medical Education and to the VP&S Anti-Racism Task Force. Their presentation included recommendations on responding to the increased rate of anti-Asian racism and hate crimes and providing more resources for addressing racism and bias toward AAPI students during their clinical experiences (Shih wrote about the importance of medical institutions including the AAPI voice when planning anti-racist initiatives in STAT News.)
A formal denunciation by the medical school's administration followed, as has more clarity on the process for reporting anti-Asian racism and bias on campus and during clinical experiences. Conversations are ongoing between APAMSA leaders and medical educators, and one outcome has been boosting mental health resources for coping with recent events. 
"We collaborated with mental health services to develop spaces for students to process their emotions after personal or national events," says Shih. "And they also offered to send therapists to groups of our members to help when needed." 
Shih and Zhang are now in their major clinical year and have transitioned out of their roles as co-presidents of APAMSA, though they remain active members. The current presidents are first-year medical students Alicia Li and Dongwon Lee, who plan to continue the work started by their predecessors.
"An important goal going forward will be making sure that AAPI-identifying students feel safe and heard," says Lee. "Beyond addressing recent events, we are working to better understand the issues that AAPI students face at Columbia, especially in regards to inclusivity, representation, and potential bias in the curriculum. We participated in the planning of the Anti-Racism Curriculum Summit for CUIMC faculty and have ongoing collaborations with the Health Equity and Justice Fellows as well as White Coats For Black Lives."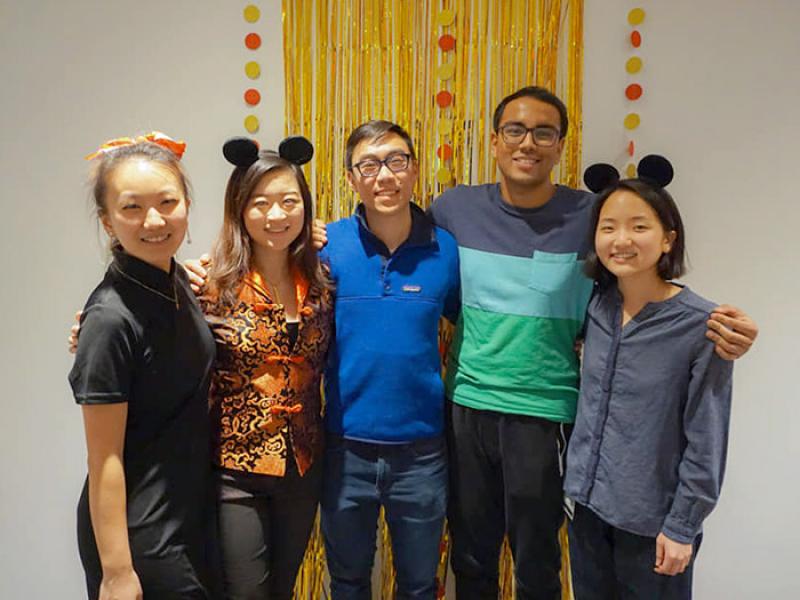 In addition to advocating for AAPI voices, APAMSA hosts events that celebrate the diversity of Asian cultures and are open to the CUIMC community.
"APAMSA's cultural and educational events have historically been a wonderful way for our organization to connect with the CUIMC community and we're proud to be able to continue to make these happen in a COVID-conscious way," says Li. "One of our priorities this year is to build connections with other CUIMC schools to reach and support more students, so we're also very excited about our collaboration with students from the dental school on programming for AAPI History Month in May."   
Anyone interested in getting more involved with APAMSA can join its mailing list by sending email to apamsa@columbia.edu.