VP&S Honors Employees and Students with Awards for Excellence
At a ceremony on Jan. 15, the Vagelos College of Physicians and Surgeons (VP&S) honored five employees and a student group for their contributions to the medical school's workplace and community. More than 100 individuals and groups were nominated for the 2019 Awards for Excellence. 
The awards will now be known as the Martha A. Hooven Awards for Excellence, in recognition of Hooven's contributions as vice dean of administration at VP&S since 2007, when she joined Columbia from UCSF.
In his remarks, Lee Goldman, MD, dean of the Faculties of Health Sciences and Medicine and chief executive of Columbia University Irving Medical Center, said: "This was her idea. We had something like this back at UCSF. She recreated it here and made it even bigger and better and she always felt very strongly that it was critical for us to recognize people who do such important things, oftentimes behind the scenes."
Recipients of the 2019 Awards for Excellence:
Vincent C. Santana Officer of Administration/Managerial Award— Kara Pinaud, Department Administrator, Department of Radiation Oncology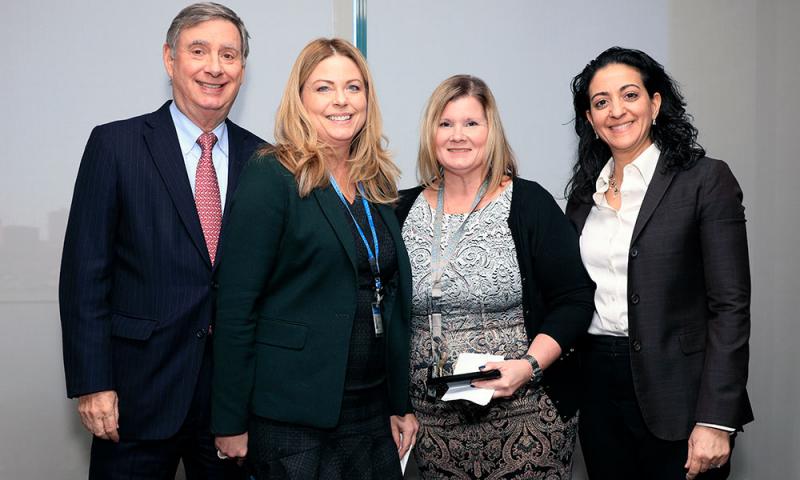 Pinaud was recognized for the extensive patient care, business, and administrative experience she brings to her role as department administrator. She expanded the service line of her department to include a multidisciplinary treatment program in intraoperative radiation therapy. 
As noted by a colleague, "There is no job that Kara does not tackle and accomplish well, whether it's managing our team of doctors, supervising the billing and purchasing operations, or just being available with an open door and open mind to assist physicians, residents, and staff in any and every way." 
The Vincent C. Santana Officer of Administration/Managerial Award recognizes the late Vincent Santana, who was the department administrator and chief financial officer for the Department of Neurology until his death in 2018. He received a posthumous VP&S Award for Excellence last year. 
Officer of Administration/Administrative Professional Award—Sheik Amin, Assistant Director, Department of Radiology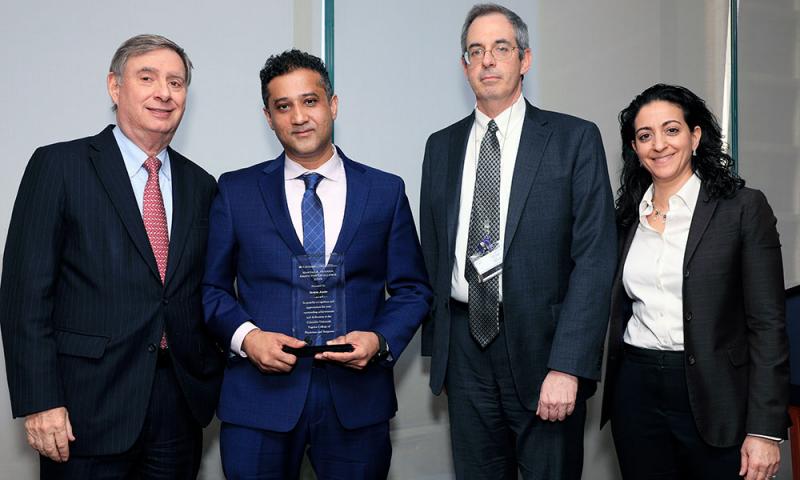 Amin helps to manage the department's residency program and has improved educational programs for the VP&S students who rotate in radiology each year. In 2017, he organized and led the program coordinator retreat at CUIMC/NewYork-Presbyterian Hospital. 
One nominator said: "He takes a keen interest in learning to adapt and become proficient in his tasks. He also takes it a step further by mentoring his cohorts and juniors and helping others to attain their goals." 
Officer of Research Award—Stephen Sastra, Senior Staff Associate, Department of Medicine
For nearly 10 years, Sastra has been a member of the VP&S lab of Kenneth P. Olive, PhD, who noted, "Steve is a consummate professional who is dedicated to research in pancreatic cancer, student education, and the effective administration of our research enterprise." 
Sastra helped to establish the lab and launched a mouse hospital for translational therapeutics in pancreatic cancer to benefit researchers at the Herbert Irving Comprehensive Cancer Center (HICCC). He also contributed his expertise to building the small animal imaging core, a shared resource within HICCC. 
SSA Union Member/Clerical Technical Award—Ana Rivas, Senior Research Worker, Institute of Comparative Medicine
Rivas has been a member of the research community at the Institute of Comparative Medicine, where she runs the diagnostic laboratory, for more than 25 years. The lab's capabilities have evolved to provide clinical diagnostic services, and new machines that were procured required the application of new techniques. 
One nominator observed: "When a machine breaks down, she jumps right in to get it fixed. She pulls out her tools, opens up the machine, and works diligently to repair the machine so that operations are not disrupted. Not only is Ms. Rivas a great diagnostician, she is also a fabulous trainer."
Diversity Award—First Generation Low Income Partnership, Vagelos College of Physicians and Surgeons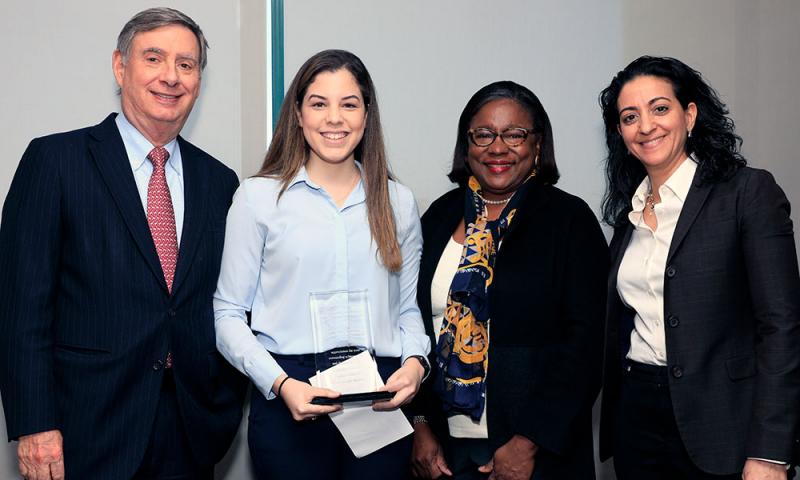 The First Generation Low Income Partnership (FLIP) was established in 2017 by VP&S students to build community and promote the well-being and visibility of medical students who come from a low income background and/or as the first generation in their family to attend college. FLIP has developed several initiatives to fulfill its objectives, such as hosting conversations and panels on relevant topics, welcoming first-year students to the community, and coordinating financial planning workshops. 
"We commend FLIP for the work that they do to support the VP&S community and promote diversity within our campus," said Hilda Hutcherson, MD, senior associate dean for diversity and multicultural affairs. 
Community Service Award—Warren Y.K. Ng, MD, MPH, Associate Professor of Psychiatry at CUMC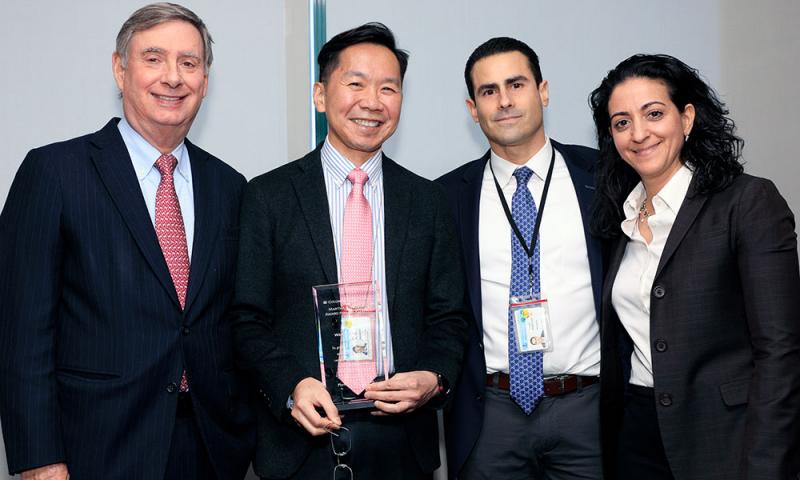 Ng has provided mental health services for children, adolescents, adults, and families in the Washington Heights community for more than 20 years. He serves as medical director of outpatient behavioral health at CUIMC/NewYork-Presbyterian Hospital and as director of clinical services for child and adolescent psychiatry. He contributes to state and city groups that focus on HIV and children's mental health and is the lead physician for New York state's Delivery System Reform Incentive Payment Program, which focuses on redesigning Medicaid reimbursement to improve mental health services in northern Manhattan.
A nominator said, "He is a well-rounded, interested psychiatrist who truly embodies the principles of community service while serving the local community."