VP&S Class of 2023: Catherine Jennings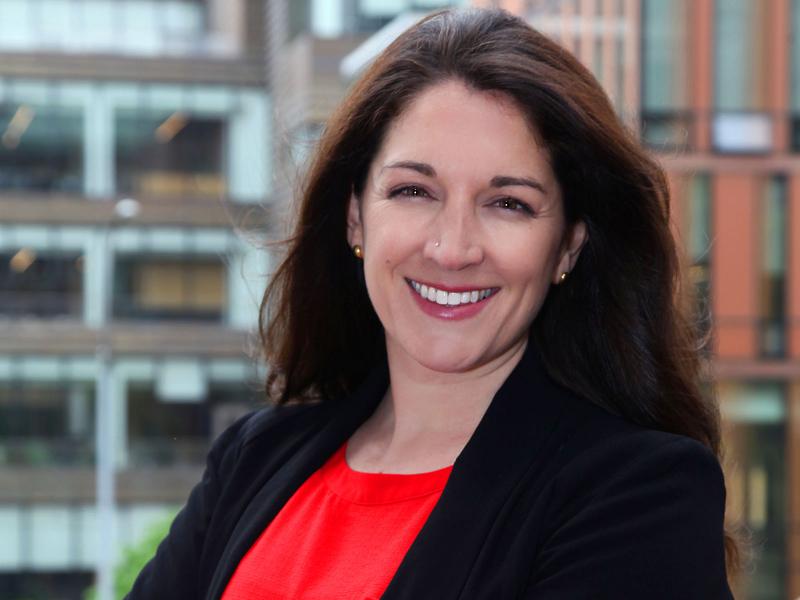 Catherine Jennings grew up in Knoxville, Tennessee, and completed her BA in psychology and MS in education at the University of Tennessee-Knoxville. Before medical school, she taught science to middle school students and more recently completed Columbia's Postbaccalaureate Premedical Program. She has performed in a modern dance collective and spent the past decade volunteering and working as an instructor in therapeutic horseback riding programs. Learn more about her in her own words:
Why pursue a career in medicine?
Of the nearly 1,300 students I've taught, none impacted me as deeply as Jacque, an inquisitive and cheerful student I met my very first year. I pulled Jacque aside one morning when she seemed upset, sure that I could help her through whatever was bothering her. My assumption that she had stereotypical teenage concerns was far from the truth. Instead, she shared her fears that the tumors in her chest were no longer responding to chemotherapy. I was speechless and unable to hide my shock and helplessness—I hadn't even known she was ill. I later learned her fears had been well-founded. They had run out of options, and Jacque and her mother made the impossible choice to stop treatments and enjoy her remaining life. For her, this included attending school and working harder than many of her peers to master skills she would never get to use. She learned with a fervor I struggled to comprehend, and I did the only thing in my power. I taught her everything I could. Jacque's death challenged me to reevaluate my career. Yet imagining a new career path was simpler than making the actual changes to get there. It took me another decade to grow personally and professionally before I finally gained the courage to pursue my path!  
From teacher to physician 
I taught at a public middle school in Knoxville for seven years, primarily general science, as well as courses in reading, math, and geography. As my career developed, I sought more opportunities for leadership and curriculum development and left an insular and test-driven school community to move to Brooklyn and pursue a teaching position more in line with my educational philosophy and beliefs in humanism and inclusivity. I was challenged to grow as an educator and began exploring myself as a scientist alongside my students. Over time, I realized that as much as I loved teaching, medicine had always been my aspiration. I was finally able to see that I was the only person holding myself back from pursuing that path. With the support of my partner, family, and friends, I left my teaching job and entered Columbia's postbac program. 
Formative premed experiences 
During the postbac program, I had clinical experiences in research and patient education. For a year I worked as a research associate in Metropolitan Hospital's department of emergency medicine and published my first clinical research in the American Journal of Emergency Medicine. I also served as a patient educator in Mount Sinai St. Luke's department of bariatric and minimally invasive surgery, where I led support groups and education sessions to help patients prepare for bariatric procedures. Working in patient education made me realize how my background in teaching helps me develop rapport with patients and hone the knowledge and skills to be an integral part of a health care team.  
Why Columbia?
What really stands out is how clearly Columbia values its students for more than their academic potential. A testament to this is the depth of artistic, athletic, multicultural, and pre-professional groups in the VP&S Club and the number of student-run clinics and programs connecting students with their community. I am at my best when I feel connected to the work that I'm doing but also the things that bring me joy. The thought that on any given day I can go from an academic class to a dance class or a small-group class discussion to a Lambda Health Alliance meeting helped me see that I could thrive at Columbia. 
Proudest accomplishment 
I am proud of the number of students impacted by my work as an educator over the years. During my last week of teaching, one of my students brought me a gift and a request. As I donned the gift—my first stethoscope—the student declared that she would be in college when I finished medical school and hoped she could shadow me to learn about being a doctor. There is no greater compliment!