VP&S Class of 2018: Fatimah Alkhunaizi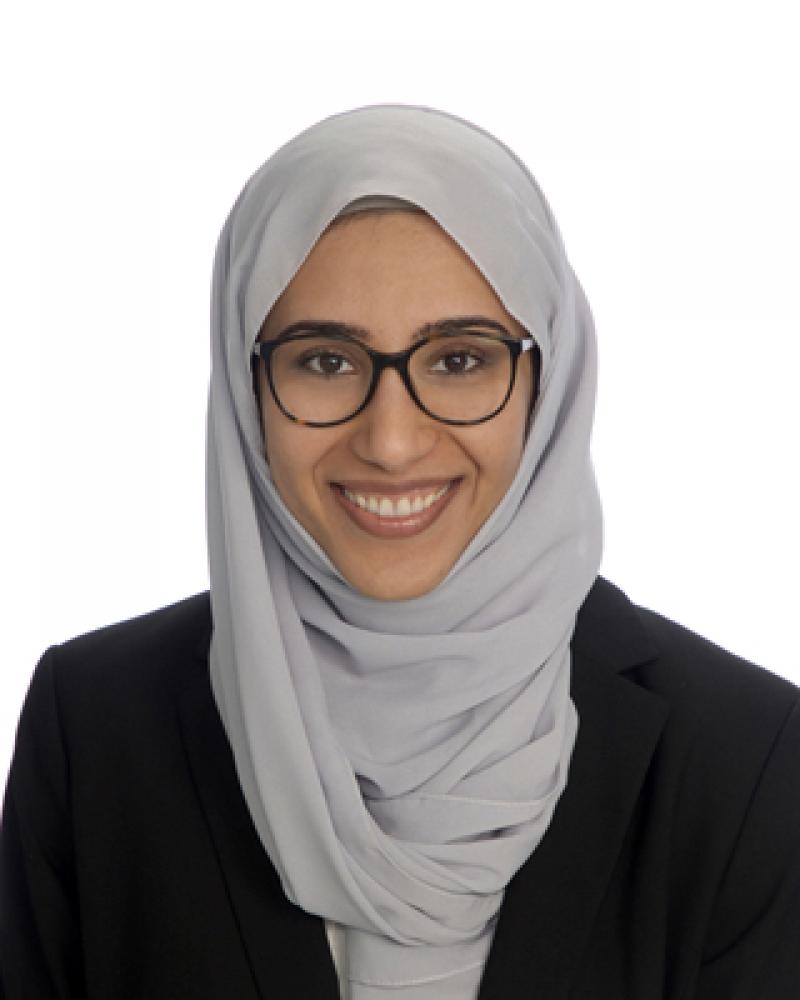 Helping the most vulnerable patients drives Fatimah Alkhunaizi, MD'18.
As a medical student at the Vagelos College of Physicians and Surgeons (VP&S), she served on the board of the Columbia Human Rights Initiative's Asylum Clinic, a student-run clinic that conducts pro bono medical and psychological evaluations for people seeking asylum in the United States.
"That was a very profound experience that gave me glimpses into the incredible challenges that asylum seekers face, both at home and here in the United States," says Alkhunaizi. "It also taught me a lot about our legal system, which is something I hadn't had any exposure to before."
Her interest in medicine started at a young age. "I think initially it must have been the influence of my father, who is a physician and someone I've always looked up to," says Alkhunaizi. "As a kid, I really liked science. I'd sometimes spend the afternoon reading about some random disease and then, annoyingly, I'm sure, show off my new knowledge to my dad at the dinner table."
Alkhunaizi was born in Indianapolis, later lived in Denver and Portland, and at age 6 moved to Saudi Arabia, her parents' home country. She stayed there until returning to the United States for college at Johns Hopkins University, where she considered many career options—linguist, neuroscientist, journalist. "But I kept coming back to medicine because of a strong desire to take care of people and a realization that no other field does that in the same way."
She chose to attend medical school at Columbia due to the people she encountered on campus.
"I remember being at my interview and then at Revisit Day and just feeling inspired by how fun, talented, and smart the students here are," says Alkhunaizi. "I felt they were passionate about so much more than just medicine. I knew I wanted to be here and be part of that."
After graduation, Alkhunaizi begins a residency in internal medicine at Johns Hopkins Hospital. She chose this path based on her experiences during the major clinical year, when medical students transition from the classroom to caring for patients on clinical rotations in hospitals.
"I found myself gravitating toward patients who were critically ill and medically complex" she says. "That is the patient population that I'm most interested in taking care of and understanding. Internal medicine is a very intellectual field that allows for a broad yet thorough understanding of all the major organ systems, which is something that I really want for my training, and I know it will provide me with the foundation I need to take care of this particularly vulnerable group of patients."
In reflecting on her time in medical school, Alkhunaizi has a tip for new students: "Keep a journal," she says. "There are so many moments worth documenting in medical school. I got this advice early on from one of my favorite attendings and I'm so glad I followed it."