VP&S Alumni Appointed to Lead Admissions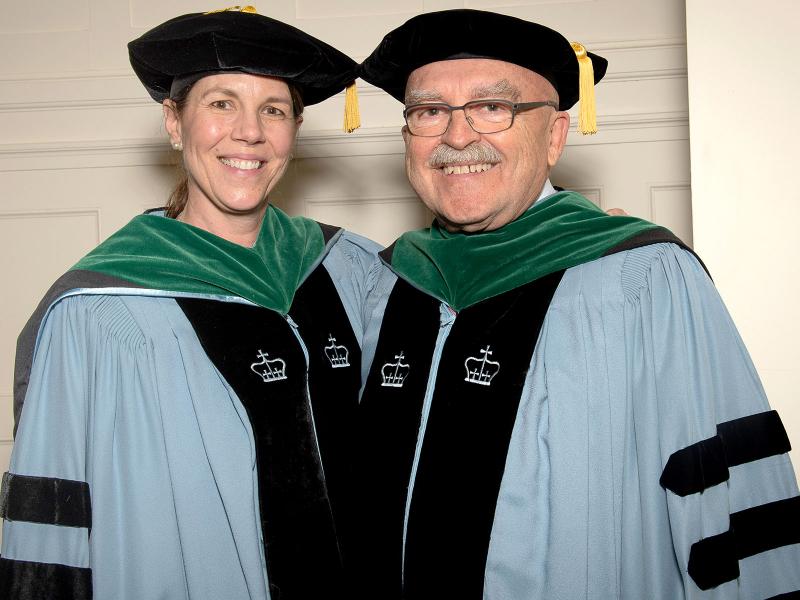 Anne Armstrong-Coben, MD'89, associate professor of pediatrics, has been appointed senior associate dean for admissions for the Vagelos College of Physicians and Surgeons (VP&S) after serving as interim dean for nearly a year. She has been a member of the medical school's admissions committee since 2011 and briefly served as assistant dean for admissions. 
"I am looking forward to continuing the VP&S tradition of identifying brilliant, humanistic individuals who grow together individually and as a class on the journey from student to doctor and then go on to contribute to medicine in unique and profound ways," says Armstrong-Coben. 
During her interim year as dean, she convened diverse faculty to form an Admissions Committee approved by the VP&S Faculty Council to make all admissions-related decisions. Together with the committee, she selected the VP&S Class of 2023, a talented group of students who are musicians, athletes, researchers, and more and are poised to contribute to the Columbia and local communities. 
After graduating from VP&S, Armstrong-Coben completed her residency in pediatrics at Columbia University Irving Medical Center (CUIMC)/NewYork-Presbyterian Hospital. She joined Columbia's faculty in 1992, practiced primary care pediatrics in Washington Heights in the hospital's Ambulatory Care Network, and went on to develop programs for homeless adolescents and children in foster care.
Armstrong-Coben has worked closely with VP&S students as an advisory dean since 2011 and as associate director of community pediatrics overseeing the CUIMC Office of Service-Learning. She has received national recognition for curriculum development and implementation in the areas of community pediatrics and service-learning, the Humanitarian of the Year Award from the Hope for Children Foundation, and the Humanism in Medicine Award from the Arnold P. Gold Foundation.
Donald Quest, MD'70, the J. Lawrence Pool Professor of Neurological Surgery, will join admissions leadership as assistant dean for admissions, a role he filled on an interim basis during the 2018-19 academic year. He joined Columbia's faculty in 1978. He was one of the first medical education faculty members to take part in the Advisory Dean Program launched in 2003 and continues to participate in the program as an assistant dean for student affairs at VP&S. 
Quest is a recipient of the Cushing Medal, the highest honor granted by the American Association of Neurological Surgeons, and Columbia's Alumni Medal, which recognizes graduates for distinguished service of 10 years or more to the University. He also is a veteran who served two tours as a naval aviator in Vietnam before attending medical school at VP&S. He has been the president of the Congress of Neurological Surgeons, the Academy of Neurological Surgery, and the American Association of Neurological Surgeons; a member, secretary, and chairman of the American Board of Neurological Surgery; and a member and chairman of the Residency Review Committee for Neurological Surgery for the Accreditation Council for Graduate Medical Education.