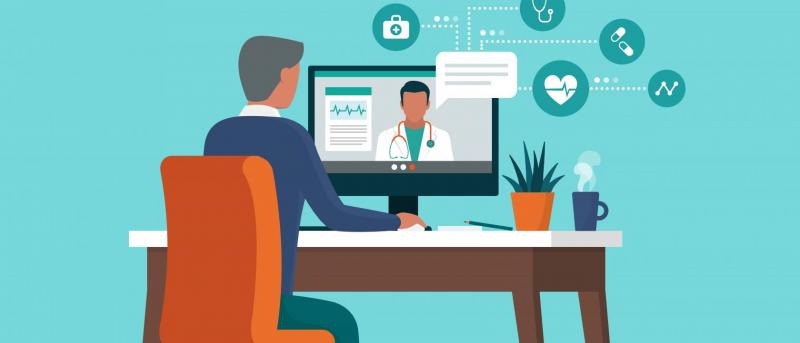 Virtual Visits Improved with Zoom Integration
ColumbiaDoctors has made virtual visits better than ever for patients by incorporating the safe, reliable, secure, and private Columbia Zoom teleconferencing platform.
"The use of Zoom has been a game-changer for our patients and our clinicians," says Siqin "Kye" Ye, MD, associate chief medical officer for ColumbiaDoctors and assistant professor of medicine at Columbia University Vagelos College of Physicians and Surgeons. "Although patients will continue to start virtual visits with our Connect patient portal, as they have in the past, Zoom technology has been integrated to vastly improve connectivity and stability."
Virtual visits through the Connect portal are now possible on desktops and laptops equipped with a camera and microphone, or mobile devices, with Zoom installed. Mobile device users can download the free Zoom Cloud Meetings app by visiting the App Store or Google Play. For those using a computer, download the Zoom Client for Meetings from the Zoom website.
Patients can make an appointment for a virtual visit simply by calling their doctor as they would for any other appointment. Easy-to-follow instructions on how to prepare for a visit are on the ColumbiaDoctors website.
"It's so important for our patients to stay healthy and manage their chronic conditions, this year more than ever," Ye says. "Virtual visits allow us to stay connected for routine checkups and to stay on top of any health conditions that may need ongoing care."