Test to Select Kidneys for Transplant is Often Inaccurate, Study Finds
Kidney Shortage Could Be Eased by Reducing Reliance on Procurement Biopsies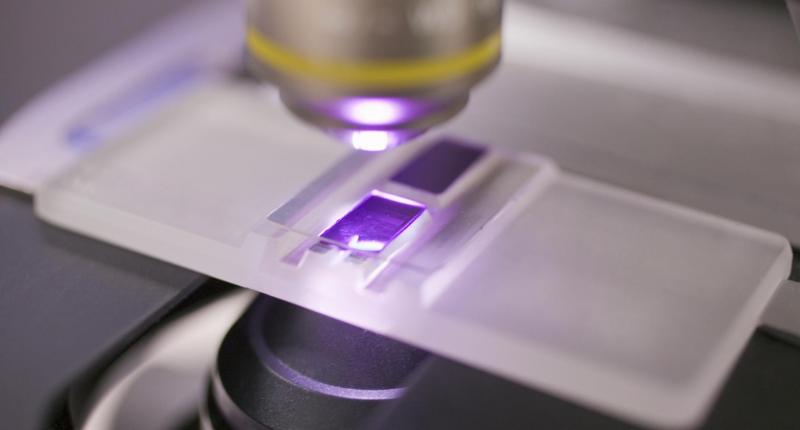 In brief
Results of a biopsy used to help transplant centers select deceased donor kidneys for transplantation are unreliable, according to a new study by physicians at Columbia University Irving Medical Center.
Reducing reliance on the biopsy results could greatly increase the number of kidneys available for transplant. 
One in five kidneys obtained from deceased donors are discarded
Currently, 93,000 individuals in the U.S. are waiting for a kidney transplant, but only 16,000 transplants are performed each year. As a result, 5,000 waitlisted candidates die each year without ever receiving a transplant.
Adding to the shortage of organs, one in five kidneys obtained from deceased donors are declined by transplant centers and discarded. These kidneys are most often discarded based on the results of a procurement biopsy performed soon after the organ is removed from the donor.
Procurement biopsies must be processed quickly to facilitate rapid organ allocation, and are often read by on-call pathologists who may or may not have additional training in kidney pathology. 
Questions have been raised about the ability of procurement biopsies to determine which kidneys should be discarded. 
New study compares procurement biopsies to gold standard analysis
The researchers, Sumit Mohan, MD, and Syed Ali Husain, MD, of Columbia University Vagelos College of Physicians and Surgeons, compared the results of procurement biopsies with those performed in the operating room just after the kidney has been transplanted into the recipient. 
These later biopsies are considered the "gold standard" for measuring kidney quality because they are more thorough and are always analyzed by experts in kidney pathology. (Though this biopsy is not used to select organs for transplantation, physicians use it to get a good sense of the quality of the organ).
No previous study has made a direct comparison of the two biopsies to see how well they match. 
Procurement biopsies are poor indicators of kidney quality
The Columbia researchers—nephrologists who specialize in kidney transplantation—examined data from 270 kidney transplantations performed at a single center between 2006 and 2009. They followed patients for nearly six years after transplantation, on average.
The researchers found that the two biopsies often produced opposite results: the procurement biopsy and the high-quality biopsy produced the same result in only 64 percent of cases. And while standard biopsy results were associated with the success of the transplanted organ, procurement biopsies were not.
In addition, procurement biopsies of the same organ often conflicted with each other. Among 116 cases in which initial biopsies were performed more than once, results clashed in about one third.
Why it matters
The findings call into question the practice of using rapidly processed procurement biopsies, as currently performed, to aid the selection of kidneys for transplantation.
"Unfavorable findings from procurement biopsies account for approximately 38 percent of kidney discards, but our study suggests that many of these discards may be inappropriate," Mohan says. "Limiting reliance on the procurement biopsy could dramatically increase the number of kidney transplants being performed in the U.S."
Next steps
"We need to improve the predictive value of initial biopsies," Husain says. "That may involve bringing in experienced kidney pathologists to review procurement biopsies—perhaps remotely in some instances—and standardizing biopsy techniques."
(For more information about efforts to reduce kidney discards, see the recently published report of the National Kidney Foundation's Consensus Conference to Reduce Kidney Discards, co-authored by Sumit Mohan.)
Caveats
The study is retrospective and analyzes data from a single center. 
References
More Information
Sumit Mohan, MD, MPH, is an associate professor of medicine at Columbia University Vagelos College of Physicians and Surgeons and of epidemiology at Columbia University Mailman School of Public Health.
Syed Ali Husain, MD, MPH, is an assistant professor of medicine at Columbia University Vagelos College of Physicians and Surgeons.
The study, "Procurement Biopsies in the Evaluation of Deceased Donor Kidneys," will be published Oct. 25 online in the Clinical Journal of the American Society of Nephrology and presented at Kidney Week 2018.
Other authors: Dustin Carpenter (Columbia), Corey Brennan (Columbia), Ibrahim Batal (Columbia), Isaac E. Hall (University of Utah), Dominick Santoriello (Utah), Raphael Rosen (Columbia), R. John Crew (Columbia), Eric Campenot (Columbia), Geoffrey K. Dube (Columbia), Jai Radhakrishnan (Columbia), M. Barry Stokes (Columbia), P. Rodrigo Sandoval (Columbia), Vivette D'Agati (Columbia), David J. Cohen (Columbia), Lloyd E. Ratner (Columbia), and Glen Markowitz (Columbia).
The authors declare no conflicts of interest.
The work was supported by the NIH (grants T32HL007854, R01DK114893, and U01DK116066); the American Society of Transplantation; the Laura and John Arnold Foundation; the Health Resources and Services Administration (contract 234-2005-37011C). Dr. Husain received support from a Young Investigator Grant from the National Kidney Foundation.