Telemedicine Beyond COVID-19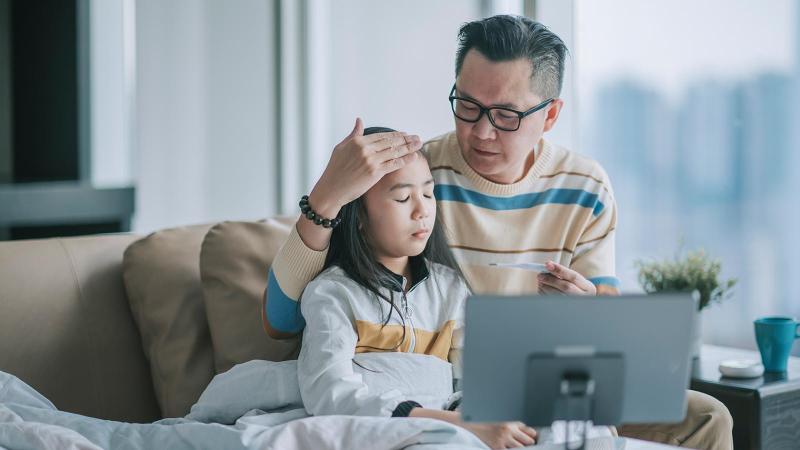 At the end of January 2020, the medical center launched Epic, an electronic health record system with built-in telemedicine capabilities. About 20 patients a day made virtual visits with their providers.
Then COVID-19 hit.
Within weeks, the use of telemedicine increased to almost 2,000 visits a day. Today, about 20% of all visits to ColumbiaDoctors practitioners occur through telemedicine, though the percentage varies by specialty. About 95% of psychiatry visits and 40% of neurology visits are conducted via telemedicine, while ophthalmology and ENT each conduct less than 5% of their visits virtually.
Even without the stresses of COVID-19, telemedicine makes visiting a doctor easier for many patients. They save time and don't have to worry about transportation. For people who have limited mobility or who are caring for children or other family members at home, telemedicine not only makes seeing a doctor easier—it could make them more likely to make and keep an appointment.
Post-COVID, Columbia has ambitious plans to expand its use of telemedicine, even as patients increasingly visit their providers in person.
The growth of telemedicine is not just about increasing the number and geographic reach of virtual patient visits, says Shunichi Homma, MD, chief medical officer of ColumbiaDoctors, "it is about fundamental changes to how we think about health care."
Innovative electronic devices and software could make it possible for certain monitoring to take place in the home during telemedicine visits.
Columbia physicians are now working with colleagues in the engineering school to develop new devices for use in several specialties, and with colleagues in the business school to develop algorithms for efficient flow of patients during in-person and telemedicine visits.  
In today's virtual visits with dermatologists, for example, patients often use their smartphones to take pictures of skin lesions for examination. But the quality of such images is often too poor, and patients must follow up with an in-person visit. A better and easier to use imaging device, Homma says, could make telemedicine for dermatologists more feasible.
Homma adds that future telemedicine devices might be inexpensive, so patients could buy them at their local pharmacy, while other more sophisticated devices could be lent to the patient when needed. In some cases, hybrid visits may be appropriate. For example, a patient could go to a local doctor's office outfitted with the appropriate device for a telemedicine visit with a specialist who's located further away.
"Telemedicine," says Homma, "has great potential to expand the care we can offer our patients. It is not a different way of providing health care, but an expansion of it. It is a powerful new tool that we have only begun to explore."
References
Shunichi Homma, MD, is the Margaret Milliken Hatch Professor of Medicine (in Biomedical Engineering), deputy chief of the Division of Cardiology, and director of noninvasive cardiac imaging.