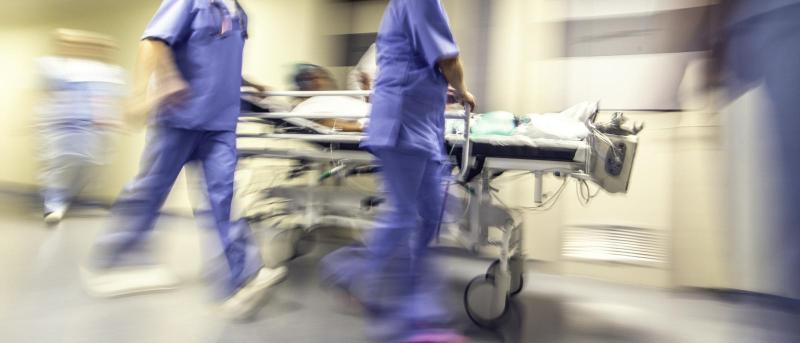 Surviving COVID: Comorbidities Don't Tell the Full Story
Advanced age, being a man, and several types of preexisting health conditions have been associated with poor outcomes among hospitalized patients with COVID, but a new study suggests that other biological factors may be more important in determining prognosis and survival than these factors.
Improved understanding of the biological underpinnings of different responses to SARS-CoV-2 infection could improve treatment for patients.
Most studies seeking to identify risk factors for COVID have grouped patients by age, sex, and preexisting conditions such as obesity, diabetes, and heart failure. "But that can potentially obscure contributions from underlying factors and obscure the potential that a single comorbidity can be associated with different outcomes," says Soojin Park, MD, the study's senior author, associate professor of neurology at Columbia University Vagelos College of Physicians and Surgeons, and a neurocritical care physician at Columbia University Irving Medical Center/NewYork-Presbyterian.
To identify underlying factors that predict outcome, Park and her team used machine learning to analyze patient laboratory data collected throughout the hospitalizations of 528 patients treated at a single hospital during the first few months of the pandemic in 2020.
The analysis identified four unique groups of patients that had vastly different outcomes not expected based on classic risk factors such as age, sex, and preexisting conditions.
The group with the highest number of comorbidities, for example, did not have the worst outcomes and had a relatively low mortality rate, indicating that comorbidities alone are not responsible for variable COVID clinical courses.
The group of patients with the worst outcomes and most deaths had fewer comorbidities than expected but had higher levels of circulating inflammatory markers than the other three groups.
"Having certain high or low risk conditions does not guarantee a certain outcome," says Park. "Rather, this highlights that healthy patients can still have poor COVID outcomes and patients with numerous chronic diseases can still have good outcomes."
"Given the risk of poor outcome in a group of patients who were previously quite healthy, vaccination remains essential for everyone," say Benjamin Ranard, MD, the study's first author and a pulmonary and critical care fellow at Columbia.
Further examination of the different groups has potential to yield clinical and pathobiological insight into what is driving the vastly different clinical courses experienced by patients with COVID.
References
More information
The study, titled "Identification of Endotypes of Hospitalized COVID-19 Patients," was published Nov. 11 in Frontiers in Medicine.
All authors: Benjamin L. Ranard (Columbia), Murad Megjhani (Columbia), Kalijah Terilli (Columbia), Kevin Doyle (Columbia), Jan Claassen (Columbia), Michael R. Pinsky (University of Pittsburgh), Gilles Clermont (University of Pittsburgh), Yoram Vodovotz (University of Pittsburgh), Shadnaz Asgari (California State University Long Beach), and Soojin Park (Columbia).
The research was supported by grants from the U.S. National Institutes of Health (R21NS113055 and U01EB021960) and the American Heart Association (20POST35210653).
Yoram Vodovotz is a co-founder and stakeholder of Immunetrics Inc. The other authors reported no disclosures.