Surrogacy Benefit Helps CUIMC Employee Become a Dad
Last May, Justin Bernardo and his husband, Raffaele, welcomed a healthy baby boy into the world. Enzo was born into the Bernardo family after a long but rewarding surrogacy journey. Bernardo is director of operations and revenue cycle in the Department of Urology, and as a Columbia employee, he utilized the Columbia Surrogacy Assistance Program to help pay for qualified expenses associated with surrogacy. The program provides financial support for things like artificial insemination, donated eggs, IVF cycle, and more.
"I'm completely thankful to Columbia for this benefit," Bernardo says. "I don't know of many other employers who offer this, and it definitely helped us have our son."
Surrogacy can be a costly avenue to parenthood, and the Bernardos had almost given up after their arrangement with their first surrogate fell through. "During the second phase we were going over the finances and I was afraid we were going to have to stop because it was getting very expensive," Bernardo recalls.
But the Columbia Surrogacy Assistance Program provided the financial support the family needed to give surrogacy a second try. "I don't think we would have continued our surrogacy journey if it wasn't for this Columbia benefit," Bernardo says. "It led to us meeting our baby boy, and we're extremely thankful."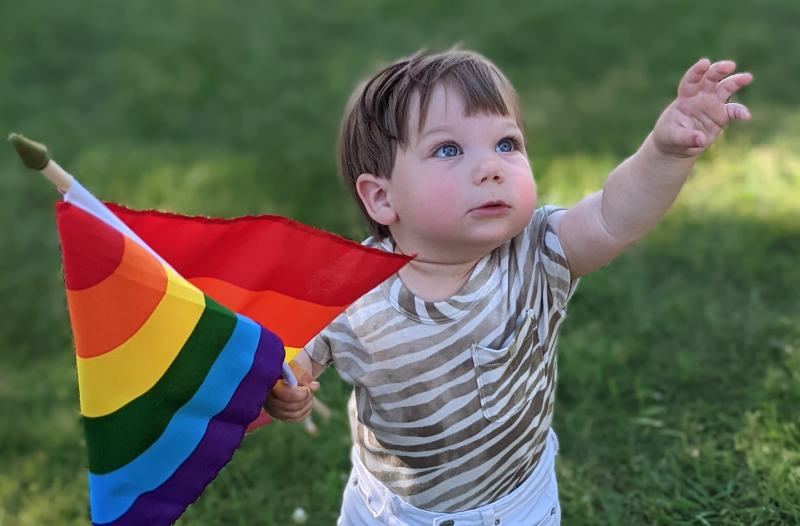 On May 2, 2021, baby Enzo made his debut, weighing nine pounds and measuring 20 inches tall—a happy, healthy baby boy. One year later, Bernardo describes fatherhood as everything he ever hoped it would be and more.
"I love watching him discover new things every day. He's so inquisitive," he says. "I love spending every minute with him—well, maybe not at 3 a.m."