Suicide Risk Is Higher In First Year After Deliberate Self-Harm
Self-harm with a firearm is associated with highest suicide risk in the following month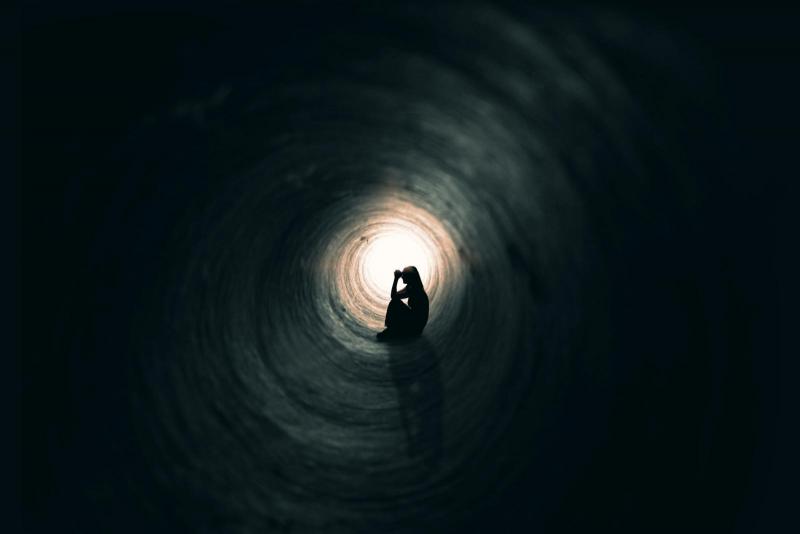 NEW YORK, NY (March 21, 2017)—New findings suggest that American adults who survive deliberate self-harm are at increased risk of suicide in the first year after such an event, indicating a need to direct clinical interventions in the critical 12 months following such episodes. The suicide risk is greatest in the month immediately following a self-harm attempt using a firearm, according to a study from researchers at Columbia University Irving Medical Center (CUIMC), New York State Psychiatric Institute, and colleagues.
Results of the study were published today in American Journal of Psychiatry.
"This study supports our hypothesis that use of a firearm or other violent self-harm methods greatly increases the risk of suicide, especially in the short term," said Mark Olfson, MD, MPH, professor of psychiatry at CUMC and senior author of the report.
Using Medicaid data from 45 states during 2001-2007, the researchers sought to determine the one-year risk of repeated self-harm and suicide in 61,297 people who had been clinically diagnosed with deliberate self-harm. The data were linked to the National Death Index, which provides information about dates and cause of death. The researchers analyzed a variety of possible risk factors, such as demographic characteristics, recent treatment for common mental disorders, and both the setting and method of self-harm. Firearm-related self-harm was of particular interest, since the rate of suicide from firearms is eight times greater in the United States than in other high-income countries.
Nearly 20 percent—mostly older, white people who had been recently treated for a mental disorder such as depression or alcohol use disorder—repeated nonfatal self-harm during the follow-up period. The one-year suicide rate in adults with deliberate self-harm was 37 times higher than in the general population. In this group, males were twice as likely to complete suicide than females; older, white adults had triple the suicide risk of younger, nonwhite adults.
Two-thirds of suicides during initial self-harm episodes were caused by violent methods, with more than 40 percent related to firearms. The risk of suicide was approximately 10 times greater in the first month after an initial episode of self-harm using a violent method compared with the following 11 months.
"The patterns seen in this study suggest that clinical efforts should focus on ensuring the safety of individuals who survive deliberate self-harm during the first few months after such attempts—particularly when a violent method such as a firearm has been used," said Dr. Olfson. "For these patients, clinicians should strongly consider inpatient admission, intensive supervision, and interventions targeting underlying mental disorders to reduce suicide risk. In addition, clinicians can encourage family members to install trigger locks or temporarily store firearms outside the patient's home."
The study, titled "Suicide Following Deliberate Self-Harm," was published in The American Journal of Psychiatry on March 21, 2017. The authors are Mark Olfson, MD, MPH, Melanie Wall, PhD, Shuai Wang, PhD, Stephen Crystal, PhD, Tobias Gerhard, PhD, and Carlos Blanco, MD, PhD.
Dr. Wang is an employee of Quartet Health. Dr. Gerhard has received research grant funding from Bristol-Myers Squibb. He serves on an external safety review committee for a Merck study, and has provided expert consultation to law firms on behalf of Roche and Pfizer. The additional authors report no financial conflicts of interest.
The study was supported by grant R01 MH107452 from the National Institute of Mental Health and grant U19 HS021112 from the Agency for Healthcare Research and Quality.
#####
Columbia University Department of Psychiatry
Columbia Psychiatry holds the top ranking among the psychiatry departments in the nation and has contributed greatly to the understanding and treatment of brain disorders. Co-located at the New York State Psychiatric Institute on the NewYork-Presbyterian Hospital/Columbia University Irving Medical Center campus in Washington Heights, the department enjoys a rich and productive collaborative relationship with physicians in various disciplines at Columbia University's College of Physicians and Surgeons. Columbia Psychiatry is home to distinguished clinicians and researchers noted for their clinical and research advances in the diagnosis and treatment of depression, suicide, schizophrenia, bipolar and anxiety disorders, eating disorders, substance use disorders, and childhood psychiatric disorders.
Columbia University Irving Medical Center provides international leadership in basic, preclinical, and clinical research; medical and health sciences education; and patient care. The medical center trains future leaders and includes the dedicated work of many physicians, scientists, public health professionals, dentists, and nurses at the College of Physicians and Surgeons, the Mailman School of Public Health, the College of Dental Medicine, the School of Nursing, the biomedical departments of the Graduate School of Arts and Sciences, and allied research centers and institutions. Columbia University Irving Medical Center is home to the largest medical research enterprise in New York City and State and one of the largest faculty medical practices in the Northeast. Columbia University Irving Medical Center shares a campus with its hospital partner, NewYork-Presbyterian. For more information, visit cuimc.columbia.edu or columbiadoctors.org.