Student Research Helps Breast Cancer Patients in Kenya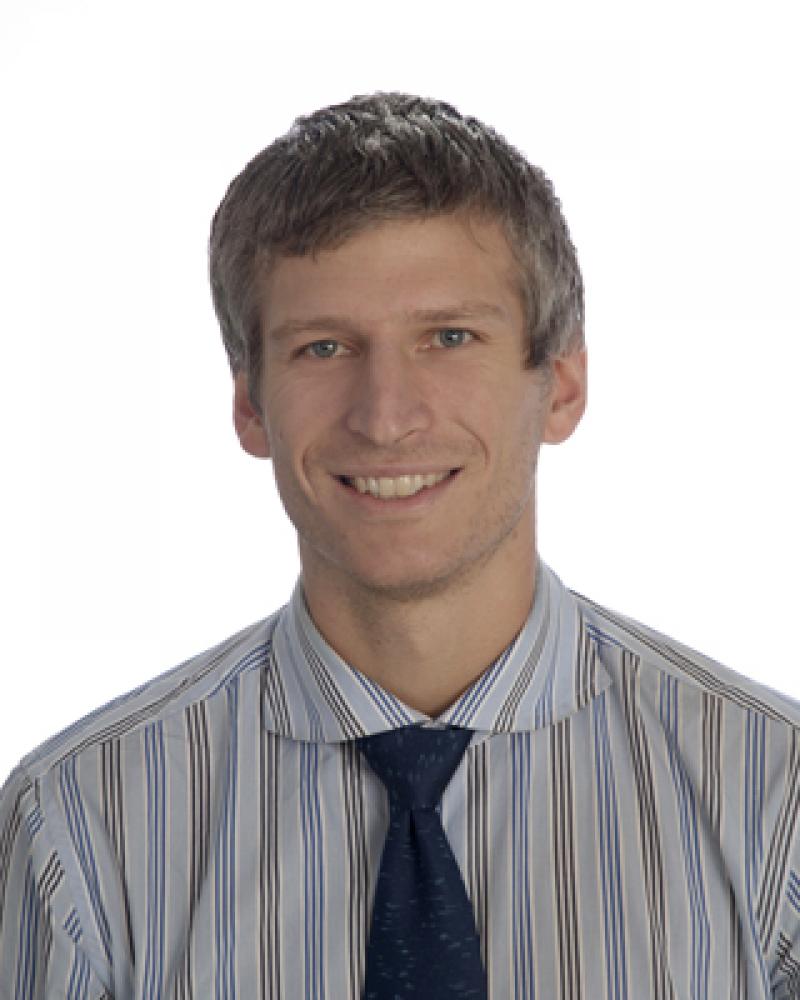 As in the United States, breast cancer in women is a common malignancy in Kenya. Unlike in the United States, there is scant data on clinical outcomes for African women with the condition.
Minneapolis native Nathan Brand'18 sought to change this by spending a research year in Kenya as part of his medical education at Columbia University College of Physicians and Surgeons (P&S). During that time, he lived in Nairobi, where he analyzed the efficacy of sentinel lymph node biopsies at a local hospital. The biopsy is the standard-of-care diagnostic technique for early stage breast cancer, but it wasn't known if the biopsies done for Kenyan women were accurate and led to better treatment.
Mr. Brand is no stranger to Africa. After graduating from Colorado College with a bachelor's degree in philosophy, he began traveling the world with purpose. He eventually landed in the African country of Malawi.
"In Malawi, I worked as an EMT and would get up at 6 a.m. feeling excited to go to work," recalls Mr. Brand. "I was energized by what I was seeing. Surgeons and physicians at hospitals were heroically saving people's lives. That's what attracted me to medicine."
After several months in Malawi, Mr. Brand moved to Kampala, Uganda, to work as a research associate for Dr. Chandy John on a study funded by the National Institutes of Health and aimed to describe the neuro-cognitive effects of severe malaria on children.
Experiences like this have shown Mr. Brand what a career in global health could be. He always knew he wanted to be a doctor. He just didn't know what kind.
"In Kenya I saw the impact of the lack of safe surgery on the population," says Mr. Brand. "I see myself creating a career in academic global surgery. After training, I hope to live abroad in a lower middle-income country where I can see patients, train future surgeons, and lead research that will improve practice in resource-limited settings."
Mr. Brand found the safety and efficacy of the biopsies at the Nairobi hospital were on par with those done at the world's top cancer centers. Results are important because they inform the region's surgeons, nuclear medicine physicians, and pathologists as to the technique's usefulness and helps them better counsel patients. He shared his findings for "Sentinel Lymph Node Analysis in Kenya" at the 2017 P&S Student Research Day and will present the project again at the Africa Organization for Research and Training in Cancer Conference, Nov. 7-10 in Kigali, Rwanda.
When Mr. Brand is on campus, he connects students to global health and medicine opportunities. In 2014 he helped to co-found the Dr. Edgar Houseplan Global Health Lecture Series, a 12-week series designed as an introductory course on global health issues, such as HIV/AIDS treatment and prevention, tobacco use, or emergency obstetrics.
"When I arrived on campus, I found there was lots of interest among students in global health but not a lot of knowledge about what it entails," says Mr. Brand. With fellow students David Bridgman-Packer'18 and Rachel Criswell'18, he helped to create the lecture series to inform students on the basic tenets of global health and expose them to Columbia faculty active in the field and eager to serve as mentors. The course has led to an increase in student participation in global health research and is now a requirement for students like him who are pursuing an MD/MS with a concentration in global health.
Mr. Brand has been working to forge meaningful partnerships beyond short-term service trips with the guidance of his mentor Stephen Nicholas, MD, professor of pediatrics and of population and family health, and P&S senior associate dean for admissions. During his research year, Mr. Brand also worked as the Kenya country consultant for the National Cancer Institute. He provided technical assistance to the Kenyan Ministry of Health and the Kenyan National Cancer Institute, rallying four technical working groups focused on oncology and ultimately contributing to the creation and publication of the 2017-2022 Kenyan National Cancer Control Strategy. Collaborating with people from different backgrounds schooled him in the nuances of gaining buy-in from key stakeholders in complex projects.
Mr. Brand's next step is to land a general surgery residency. He looks forward to tackling more global health challenges down the line and is in it for the long haul. He knows a thing or two about endurance as a runner of ultra-marathons (he once ran an 80K race) and as a rock climber.
"There are no easy solutions to these big problems," says Mr. Brand. "Doing global health well is about making incremental improvements. It takes long-term commitment, steadfast partnerships, and humility."