Stop the Summertime Sniffles and Other Allergy Symptoms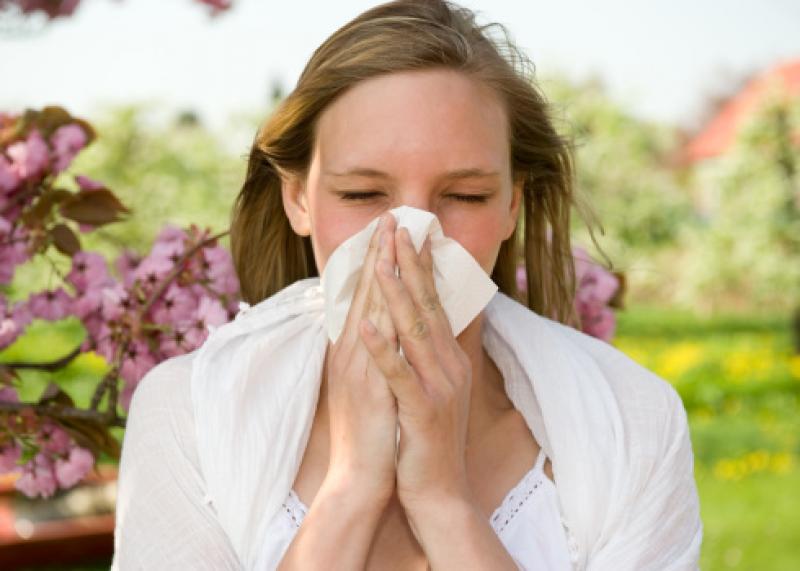 Every spring and summer, millions of Americans worry that a trip to the park or playground may trigger outdoor allergies.
Dr. Rachel Miller, director of the Division of Pediatric Allergy and Immunology at NewYork-Presbyterian Hospital/Columbia University Medical Center, says, "No matter where the symptoms show up, the problem affects the entire individual and could last a lifetime."
Dr. William Reisacher, director of allergy in the Department of Otolaryngology-Head and Neck Surgery at New York-Presbyterian Hospital/Weill Cornell Medical Center, says, "Many patients believe that nothing can be done for seasonal allergies, but that's just not true."
Drs. Miller and Reisacher offer the following strategies to help allergy sufferers survive the winds of spring and summer:
Stay in an air-conditioned space. If you are allergic to pollen, run the air conditioner during the warm weather months instead of using a fan. Air conditioners can filter out large airborne pollen particles, whereas window fans draw pollen in. You should keep your windows closed and clean your air conditioner, including the filter, regularly.
Cut back on morning activities. Pollen counts are usually highest between 4:00 a.m. and 8:00 a.m., so minimizing early-morning activities may help you get a jump start on a symptom-free day. Shower and shampoo after playing or working outside.
Separate your wardrobe. When you walk into your home, remove your outdoor clothes and shoes and place them in a hamper or closet, not on the bed, then immediately jump into the shower to rinse the pollen off of your skin and hair. Then change into a clean outfit that you will  wear only indoors. Have several "safe" outfits available for the pollen season.
Take medications. Eye drops, nose spray, and non-sedating antihistamines can relieve symptoms temporarily and, when taken an hour before exposure, can decrease the severity of symptoms.
Remove contact lenses. If you wear contact lenses, remove them if you have red, swollen, or itchy eyes. Contact lenses can further irritate eye allergies and make the condition worse.
Avoid stinging insects. If you are allergic to bee stings, avoid wearing brightly colored clothing, flower prints, or perfumes and lotions with flowery scents. Always wear shoes when walking in the grass, cover your body as much as possible when working outside, and don't forget to carry medication in case of an emergency.
NewYork-Presbyterian Hospital
NewYork-Presbyterian Hospital, based in New York City, is the nation's largest not-for-profit, non-sectarian hospital, with 2,409 beds. The Hospital has nearly 2 million inpatient and outpatient visits in a year, including 12,797 deliveries and 195,294 visits to its emergency departments. NewYork-Presbyterian's 6,144 affiliated physicians and 19,376 staff provide state-of-the-art inpatient, ambulatory and preventive care in all areas of medicine at five major centers: NewYork-Presbyterian Hospital/Weill Cornell Medical Center, NewYork-Presbyterian Hospital/Columbia University Medical Center, NewYork-Presbyterian/Morgan Stanley Children's Hospital, NewYork-Presbyterian/The Allen Hospital and NewYork-Presbyterian Hospital/Westchester Division. One of the most comprehensive health care institutions in the world, the Hospital is committed to excellence in patient care, research, education and community service. NewYork-Presbyterian is the #1 hospital in the New York metropolitan area and is consistently ranked among the best academic medical institutions in the nation, according to U.S.News & World Report. The Hospital has academic affiliations with two of the nation's leading medical colleges: Weill Cornell Medical College and Columbia University College of Physicians and Surgeons.
This article originally appeared on the NewYork-Presbyterian website.