Stavros Lomvardas Appointed Chair of Biochemistry & Molecular Biophysics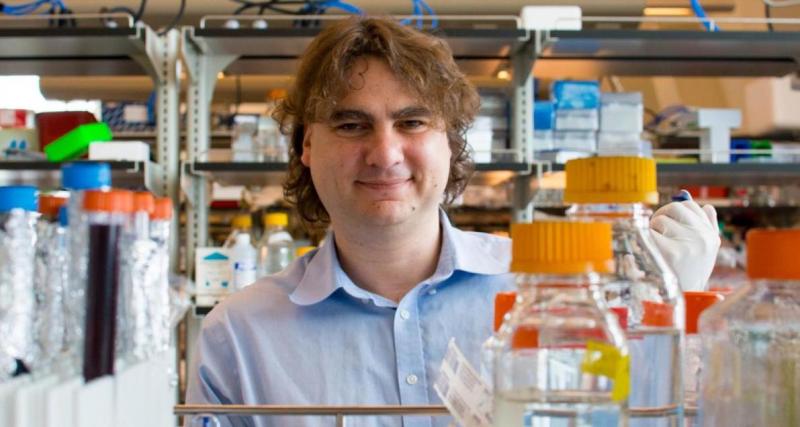 Stavros Lomvardas, PhD, has been appointed chair of the Department of Biochemistry & Molecular Biophysics at the Vagelos College of Physicians and Surgeons. He will be the first in this role to carry the title P. Roy Vagelos Chair of the department. Lomvardas is the Columbia University Florence and Herbert Irving Professor of Biochemistry & Molecular Biophysics and a principal investigator at the Mortimer B. Zuckerman Mind Brain and Behavior Institute. His appointment as department chair is effective Jan. 1, 2023.
Lomvardas' research program focuses on the genomic mechanisms of olfactory receptor gene choice and the elucidation of the molecular principles of genome organization in health and disease. His accomplishments have been recognized by numerous honors and awards, including the Vilcek Prize on Creative Promise, the Young Investigator Award for Research in Olfaction, the New Innovator Award, the McKnight Scholar Award, and the HHMI Faculty Scholar Award.
Stavros received his PhD degree in biochemistry and molecular biophysics from Columbia and remained here for his postdoctoral studies as a Helen Hay Whitney Fellow in the lab of Richard Axel, MD. There he discovered a novel mechanism of gene regulation through interchromosomal genomic interactions. He started his independent research career at the University of California San Francisco and was recruited back to Columbia as a full professor in 2014 by Tom Maniatis, PhD, former chair of the Department of Biochemistry & Molecular Biophysics and one of his scientific heroes and mentors.
Home to three Nobel Laureates, several members of the National Academy of Sciences and the National Academy of Medicine, and several HHMI Investigators, the Department of Biochemistry & Molecular Biophysics is renowned for its discovery of new scientific knowledge and its international leadership.