STAR U Seeks to Increase Diversity Among Scientists Studying the Aging Brain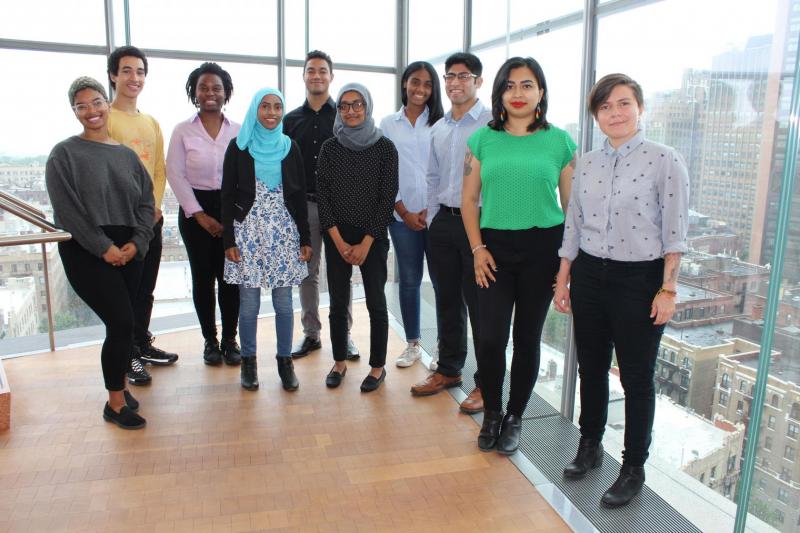 A new program starting this summer at CUIMC seeks to encourage underrepresented minorities to pursue medical and scientific research careers in neuroscience and aging. 
Older adults from ethnic minority and lower socioeconomic backgrounds are at increased risk for Alzheimer's disease and other disorders of aging, and increasing the number of scientists from diverse backgrounds could help provide new approaches to reducing age-related health disparities.
Summer of Translational Aging Research for Undergraduates (STAR U), a competitive program hosted by the Taub Institute for Research on Alzheimer's Disease and the Aging Brain, will offer undergraduate college students eight weeks of research experience in neuroscience and aging, mentorship, and professional development opportunities. Students selected to participate will receive housing, transportation, and a stipend during their stay at Columbia. 
The summer program, which will welcome its first class this summer, aims to help students from diverse backgrounds overcome barriers preventing them from pursuing careers in aging research. Throughout the program, the students will conduct research under the mentorship of a faculty member, participate in scientific seminars and career development activities, and network with scholars and researchers in the field.
The program will culminate with a research symposium in which students will present their summer research projects. The leaders of the program, Adam Brickman, PhD, and Stephanie Cosentino, PhD, associate professors of neuropsychology, hope they will be able to stay in touch with STAR U scholars beyond the eight-week program.
"We want to create supportive relationships and lasting mentorships that extend beyond the summer period so we can follow our students through their academic and professional development," says Cosentino. 
The deadline to participate in the 2019 session is Feb. 15.
References
STAR U is supported by a grant from the National Institute on Aging (R25AG059557).