Smell Test May Predict Early Stages of Alzheimer's Disease
Test may offer low-cost alternative to other Alzheimer's tests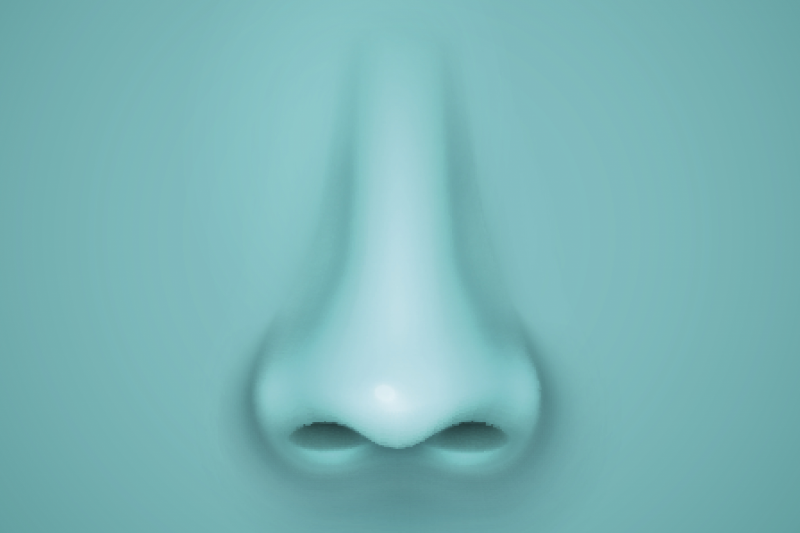 NEW YORK, NY, July 26, 2016–Researchers from Columbia University Medical Center (CUMC), New York State Psychiatric Institute, and NewYork-Presbyterian reported that an odor identification test may prove useful in predicting cognitive decline and detecting early-stage Alzheimer's disease.
Their two studies, presented at the Alzheimer's Association's International Conference in Toronto, Canada, suggest that the University of Pennsylvania Smell Identification Test (UPSIT) may offer a practical, low-cost alternative to other tests.
In one study, researchers administered UPSIT to 397 older adults (average age of 80 years) without dementia from a multiethnic population in northern Manhattan. Each of the participants also had an MRI scan to measure the thickness of the entorhinal cortex—the first area of the brain to be affected by Alzheimer's disease.
Four years later, 50 participants (12.6 percent) had developed dementia and nearly 20 percent had signs of cognitive decline.
The researchers found that low UPSIT scores, but not entorhinal cortical thickness, were significantly associated with dementia and Alzheimer's disease. (Low UPSIT scores indicate decreased ability to correctly identify odors.)
Low UPSIT scores, but not entorhinal cortical thickness, also predicted cognitive decline, although entorhinal cortical thickness was significantly associated with UPSIT scores in those who transitioned to dementia.
"Our research showed that odor identification impairment and, to a lesser degree, entorhinal cortical thickness were predictors of the transition to dementia," said Seonjoo Lee, PhD, assistant professor of clinical biostatistics (in psychiatry) at Columbia and presenting author. "These findings support odor identification as an early predictor and suggest that impairment in odor identification may precede thinning in the entorhinal cortex in the early clinical stage of Alzheimer's disease."
In another study, researchers from CUMC evaluated the usefulness of UPSIT and tests that measure the amount of amyloid in the brain (in higher amounts, the protein forms plaques in the brains of those with Alzheimer's disease) in predicting memory decline.
The researchers administered UPSIT and performed either beta amyloid PET scanning or analysis of cerebrospinal fluid in 84 older adults (median age of 71 years). Of these, 58 participants had mild cognitive impairment. The researchers followed the participants for at least six months.
At follow-up, 67 percent of the participants had signs of memory decline. Testing positive for amyloid with either method, but not UPSIT score, predicted cognitive decline. However, participants with a score of less than 35 were more than three times as likely to have memory decline as those with higher UPSIT scores.
"Our research suggests that both UPSIT score and amyloid status predict memory decline," said William Kreisl, MD, the Boris and Rose Katz Assistant Professor of Neurology (in the Taub Institute) and a neurologist at NewYork-Presbyterian/Columbia. "Younger age, higher education, and shorter follow-up may explain why UPSIT did not predict decline as strongly in this study as in previous studies. Although more research is needed, odor identification testing, which is much less expensive and easier to administer than PET imaging or lumbar puncture, may prove to be a useful tool in helping physicians counsel patients who are concerned about their risk of memory loss."
Current methods are only capable of clinically detecting Alzheimer's disease in the later stages of its development, when significant brain damage has already occurred. Brain imaging with PET may show the buildup of amyloid plaques in the brain years before symptoms appear, although this method is expensive. Beta amyloid can also be detected in cerebrospinal fluid through a lumbar puncture, and brain PET imaging of abnormal tau protein is rapidly advancing through research.
"Our study adds to the growing body of evidence demonstrating the potential value of odor identification testing in the detection of early-stage Alzheimer's disease," said D.P. Devanand, MD, professor of psychiatry (in neurology and in the Gertrude H. Sergievsky Center) at CUMC and senior author of both studies.
"Using other biomarkers of Alzheimer's disease to detect the disease at an earlier stage—which have the potential to be lower-cost and non-invasive—could lead to dramatic improvements in early detection and management of the disease," commented Heather Snyder, PhD, director of medical and scientific operations at the Alzheimer's Association, in a statement.
"Predictive Utility of Entorhinal Cortex Thinning and Odor Identification Test for Transition to Dementia and Cognitive Decline in an Urban Community Population" by Seonjoo Lee, PhD, et al., was funded by the National Institute on Aging, grants K01AG051348, R01AG034189, R01AG037212, K99/R00AG042483, R01AG041795.
"Both Odor Identification and Amyloid Status Predict Memory Decline in Older Adults" by William Kreisl, MD, et al., was funded by the National Institute on Aging, grants R01AG17761 and R01AG041795.
# # #
Columbia University Medical Center provides international leadership in basic, preclinical, and clinical research; medical and health sciences education; and patient care. The medical center trains future leaders and includes the dedicated work of many physicians, scientists, public health professionals, dentists, and nurses at the College of Physicians and Surgeons, the Mailman School of Public Health, the College of Dental Medicine, the School of Nursing, the biomedical departments of the Graduate School of Arts and Sciences, and allied research centers and institutions. Columbia University Medical Center is home to the largest medical research enterprise in New York City and State and one of the largest faculty medical practices in the Northeast. For more information, visit cumc.columbia.edu or columbiadoctors.org.
The Taub Institute for Research on Alzheimer's Disease and the Aging Brain at Columbia University Medical Center is a multidisciplinary group that has forged links between researchers and clinicians to uncover the causes of Alzheimer's, Parkinson's, and other age-related brain diseases and to discover ways to prevent and cure these diseases. It has partnered with the Gertrude H. Sergievsky Center at Columbia University Medical Center, which was established by an endowment in 1977, to focus on diseases of the nervous system and with the Departments of Pathology & Cell Biology and of Neurology to allow the seamless integration of genetic analysis, molecular and cellular studies, and clinical investigation to explore all phases of diseases of the nervous system. The Taub Institute has been designated as a Center of Excellence for Alzheimer's Disease by the New York State Department of Health. For more information, visit The Taub Institute at http://www.cumc.columbia.edu/dept/taub/.
New York State Psychiatric Institute and Columbia University Department of Psychiatry (NYSPI/Columbia Psychiatry)
New York State Psychiatric Institute (founded in 1896) and the Columbia University Department of Psychiatry have been closely affiliated since 1925. Their co-location in a New York State facility on the New York-Presbyterian/Columbia University Medical Center campus provides the setting for a rich and productive collaborative relationship among scientists and physicians in a variety of disciplines. NYSPI/Columbia Psychiatry is ranked among the best departments and psychiatric research facilities in the nation and has contributed greatly to the understanding of and current treatment for psychiatric disorders. The Department and Institute are home to distinguished clinicians and researchers noted for their clinical and research advances in the diagnosis and treatment of depression, suicide, schizophrenia, bipolar and anxiety disorders, and childhood psychiatric disorders. Their combined expertise provides state of the art clinical care for patients and training for the next generation of psychiatrists and psychiatric researchers.
About Columbia University's Mailman School of Public Health
Founded in 1922, Columbia University's Mailman School of Public Health pursues an agenda of research, education, and service to address the critical and complex public health issues affecting New Yorkers, the nation and the world. The Mailman School is the third largest recipient of NIH grants among schools of public health. Its over 450 multi-disciplinary faculty members work in more than 100 countries around the world, addressing such issues as preventing infectious and chronic diseases, environmental health, maternal and child health, health policy, climate change & health, and public health preparedness. It is a leader in public health education with over 1,300 graduate students from more than 40 nations pursuing a variety of master's and doctoral degree programs. The Mailman School is also home to numerous world-renowned research centers including ICAP (formerly the International Center for AIDS Care and Treatment  Programs) and the Center for Infection and Immunity. For more information, please visit www.mailman.columbia.edu
NewYork-Presbyterian
NewYork-Presbyterian is one of the nation's most comprehensive healthcare delivery networks, focused on providing innovative and compassionate care to patients in the New York metropolitan area and throughout the globe. In collaboration with two renowned medical school partners, Weill Cornell Medicine and Columbia University College of Physicians & Surgeons, NewYork-Presbyterian is consistently recognized as a leader in medical education, groundbreaking research and clinical innovation.
NewYork-Presbyterian has four major divisions: NewYork-Presbyterian Hospital is ranked #1 in the New York metropolitan area by U.S. News and World Report and repeatedly named to the magazine's Honor Roll of best hospitals in the nation; NewYork-Presbyterian Regional Hospital Network is comprised of leading hospitals in and around New York and delivers high-quality care to patients throughout the region; NewYork-Presbyterian Physician Services connects medical experts with patients in their communities; and NewYork-Presbyterian Community and Population Health features the hospital's ambulatory care network sites and operations, community care initiatives and healthcare quality programs, including NewYork Quality Care, established by NewYork-Presbyterian, Weill Cornell and Columbia.
NewYork-Presbyterian is one of the largest healthcare providers in the U.S. Each year, nearly 29,000 NewYork-Presbyterian professionals deliver exceptional care to more than 2 million patients.
For more information, visit www.nyp.org and find us on Facebook, Twitter and YouTube.