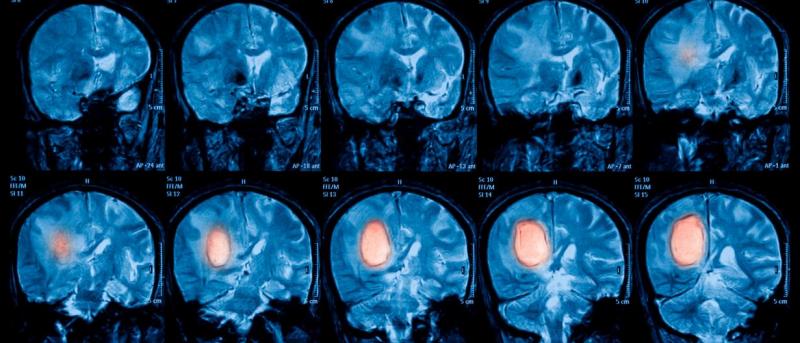 Smarter Brain Cancer Trial Comes to Columbia
Columbia University will be among the first to enroll patients with glioblastoma—the most common primary brain cancer in adults—in a new type of clinical trial that could speed the identification and development of the most promising therapies for the disease. Instead of evaluating each therapy in its own separate clinical trial, GBM AGILE (Adaptive Global Innovative Learning Environment) is designed to evaluate several drug candidates at once. 
Why It's Important
Each year, about 12,000 people in the United States are diagnosed with glioblastoma. There are few treatments for the disease, and none are curative. Half of patients succumb to the disease within 15 months of diagnosis. 
"Unfortunately, glioblastoma is an aggressive brain cancer, and new therapies have brought only incremental survival benefits," says Andrew Lassman, MD, chief of neuro-oncology at Columbia University Irving Medical Center and a GBM AGILE investigator. "Even a small tumor can cause devastating neurological problems depending on its location in the brain. The standard of care just doesn't work for most patients with glioblastoma."
Several new treatments for glioblastoma are being tested, but it takes years before a clinical trial reveals whether a new therapy offers any advantage. 
How the New Trial Works
GBM AGILE is similar to other randomized, controlled trials, where some patients get an experimental treatment and a separate group--"controls"--is treated with standard therapies. But unlike trials that evaluate one therapy at a time—a painfully slow process—GBM AGILE is designed to add multiple treatment groups without the need for separate protocols. "There's really no limit to the number of therapies that can be tested with this design, for first-line and recurrent disease," says Lassman. 
Because all treatments are compared to one common control group, patients are more likely to get an experimental therapy. Throughout the trial, tumor tissue from participants will undergo analyses to identify biomarkers that may be associated with a patient's response. As the trial accumulates data, its algorithm refines the randomization process, so that patients have a better chance of getting a treatment that appears to show benefit. 
Because the trial screens multiple drugs and drug combinations at the same time, investigators can quickly identify treatments that are better than the standard of care, while less promising therapies can be dropped. 
"This trial design offers a way to lower the cost, time, and number of patients needed to test new therapies for newly diagnosed or recurrent glioblastoma," Lassman says. 
What's Next
The first drug to be tested with the GBM AGILE protocol, regorafenib, will begin enrolling patients at Columbia in a few months. (Regorafenib, developed by Bayer, is an oral drug that blocks several protein kinases involved in tumor growth and immunity.) Lassman will co-lead the trial with Patrick Wen, MD, of the Dana Farber Cancer Institute and Harvard Medical School. The trial hopes to enroll several hundred patients with newly diagnosed and recurrent glioblastoma, and Columbia expects to enroll around 50 of those patients. A previous trial conducted in Italy suggested regorafenib improved survival. The AGILE study is being conducted in part to confirm those results in a larger multinational effort cohort.
References
Andrew Lassman, MD, is the John Harris Associate Professor of Neurology and chief of neuro-oncology at Columbia University Vagelos College of Physicians and Surgeons. He also is the medical director of the Clinical Protocol & Data Management Office of the Herbert Irving Comprehensive Cancer Center at Columbia University Irving Medical Center and NewYork-Presbyterian/Columbia University Irving Medical Center and co-directs the Brain Tumor Center at Columbia University Irving Medical Center.
Columbia is testing other innovative therapies for glioblastoma, including a novel antibody drug conjugate that targets tumors with an affinity for epidermal growth factors (about half of glioblastomas have an overabundance of receptors for this protein) and a device that creates an electrical field in the brain, killing tumor cells.