Should Women Have Surgery to Prevent Ovarian Cancer?
Many women were caught by surprise earlier this month when the Ovarian Cancer Research Alliance encouraged women undergoing pelvic surgery to consider having their fallopian tubes removed to prevent ovarian cancer.
But physicians or the thousands of women who've already had surgery were not surprised.
For the past decade, as studies increasingly point to the fallopian tubes as the source of most high-grade ovarian cancers, surgeons and gynecologists have promoted the idea of removing the fallopian tubes to prevent the cancer. In 2013, the Society of Gynecologic Oncology supported the idea in a practice statement, followed in 2015 by an American College of Obstetrics and Gynecology committee.
"Ovarian cancer is a really difficult cancer to catch early, when we have the best opportunity to treat it. So removing the fallopian tubes to prevent ovarian cancer makes sense," says June Hou, MD, associate professor of obstetrics & gynecology at Columbia University Vagelos College of Physicians and Surgeons and co-director of the Hereditary Breast and Ovarian Cancer Program.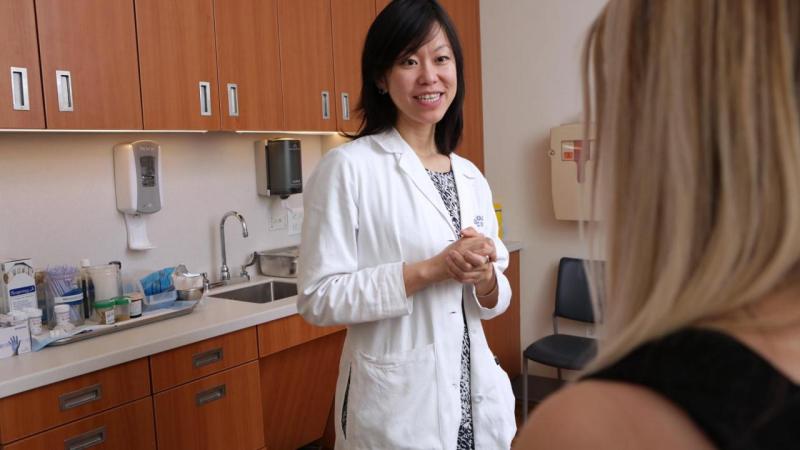 Most women, when given the option, appear to be choosing the procedure. In 2018, according to a recent study by researchers at Columbia University, nearly 60% of hysterectomies among women 50 years old and younger (and recorded in a national medical database) included the elective removal of the fallopian tubes. The rate in 2011 was merely 6%.
"The practice has become widely adopted, though there's room to grow," Hou says. The same study found that the surgery was less common in Black, Hispanic, and other non-white women even after the release of national guidelines supporting its use.
Studies find fewer ovarian cancers in women who undergo surgery
Ovarian cancer is far less common than breast cancer; about 1% of American women will be diagnosed with ovarian cancer during their lifetime. Approximately 20,000 women are diagnosed each year. But the survival rate with ovarian cancer—about 50% are alive five years after diagnosis—is low because ovarian cancers are usually not detected until they've spread.
"No one is recommending that all women remove their fallopian tubes just for the sake of reducing their cancer risk," Hou says. "But if you're already having a hysterectomy or tubal ligation for any reason, removing the fallopian tubes at the same time minimally affects surgical risk. It's a safe procedure with a lot of added potential benefit."
The benefit is still theoretical because prospective clinical trials have not been conducted to confirm that the surgery is effective in reducing the incidence of ovarian cancer. The only studies to date are retrospective and observational, which can sometimes be biased even though they are based on findings from large populations, Hou says.
If those studies are accurate, however, the surgery could reduce the risk of ovarian cancer by around 42% to 65%, though the women in these studies had their fallopian tubes removed for other medical reasons.
Different recommendations for high-risk women
The guidance for women who have a high risk of developing ovarian cancer is different.
Between 35% to 45% of women who carry mutations in the BRCA1 gene will develop ovarian cancer, a rate far higher than the 1% lifetime risk in the general population. The current standard of care for these women is to remove both the ovaries and fallopian tubes, once a woman has finished having children, or between age 35-40 years of age.
Removal of both organs dramatically decreases the risk of ovarian cancer and death among BRCA1 carriers. In a study of women who carry the BRCA1 gene, removing fallopian tubes and ovaries reduced ovarian cancer by about 80%.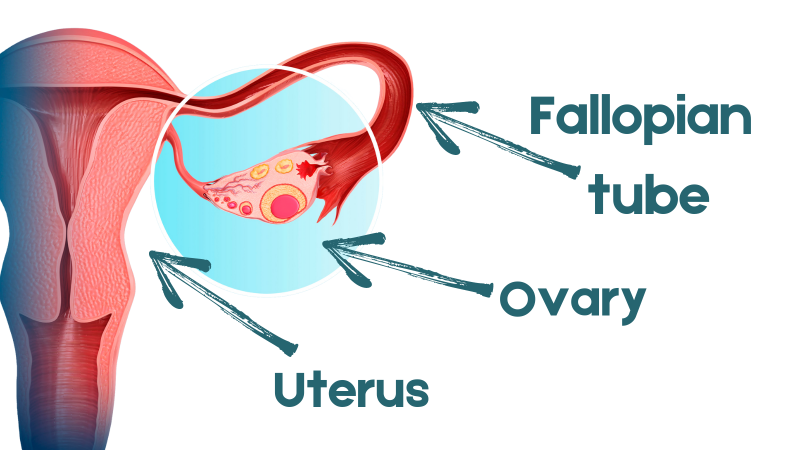 "Removing your ovaries and fallopian tubes is pretty dramatic and drastic, and especially in premenopausal women, this procedure will place women into menopause, which can be associated with quality of life changes," Hou says. The ovaries, even after menopause, release hormones that influence sexual, heart, and bone health.
A clinical trial, called SOROCk, at Columbia University and other medical centers is now underway to determine if a two-step procedure of removing just the fallopian tubes from BRCA1 mutation carriers followed by removing the ovaries at a later time provides as much protection from ovarian cancer without the quality of live impacts, compared to removing both the ovaries and fallopian tubes at the same time.
"The reason why we're comparing the two surgical methods is because we don't know for sure that there is a definite survival difference or quality of life benefits," Hou says. "For my patients with a BRCA1 mutation, I recommend they consider enrolling in the clinical trial. We need prospective data before we can recommend routinely changing our practice and recommend one method over the other, even for patients who are at high risk for ovarian cancer."
Other genes also raise the risk of ovarian cancer. Between 10% to 17% of women who carry mutations in the BRCA2 gene will develop ovarian cancer during their lifetime.
"For those with family history of ovarian cancer or other genetic mutations that raise risk, I would discuss the pros and cons of risk-reducing surgery and other options of reducing ovarian cancer, such as birth control pills. It's important to share this decision-making process with the patient," Hou says.
Some women choose to reduce the risk of ovarian cancer with birth control pills. "This is actually very effective, very commonly used, and very safe for most women," says Hou. Birth control pills can reduce the risk of ovarian cancer by almost 50% if used more than 5 years. "It is important to keep in mind that while the gold standard continues to be removing the fallopian tubes with the ovaries, birth control pills offer premenopausal women an additional benefit: lowering their risk of ovarian cancer."