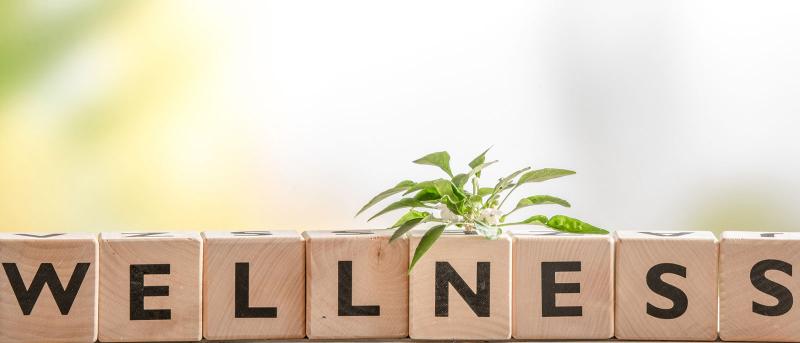 From Short-Term Counseling to Life Coaches, Employee Assistance Program Offers Many Perks
If you're looking to live better in 2020, the Columbia University Employee Assistance Program (EAP) can help. The program offers free 24/7 resources and services provided by Humana to benefit-eligible officers and support staff of CUIMC and their household members, and is separate from the Columbia medical plan coverage. 
"EAP is jam-packed with information," said Althea Klein, associate director, vendor relations, Columbia University Human Resources, who was involved in launching the program on her first day on the job in January 2009. "The services and resources are designed with personal well-being in mind and provide support to employees for issues experienced in everyday life. Our goal is to bolster behavioral and emotional health. To this end, you will find access to short-term counseling, convenience services, and adult and elder care resources, to name a few."
Short-term counseling provides in-person, telephonic, and/or video-based counseling for relationships, workplace challenges, grief and loss, parenting, drug and alcohol addiction, and many other concerns. Employees receive three 50-minute sessions per issue. All counseling is free and confidential. To get started, call the EAP number at 1-888-673-1153.
Convenience services and adult and elder care resources are among the most popular with Columbia employees. The former functions as a concierge service to coordinate help with moving, home repairs, pet care, travel, and more. Call the EAP number to discuss your needs with Humana representatives, who will research service providers and share guidance. Adult and elder care resources include a nationwide locator for finding skilled nursing facilities and home health care agencies, as well as guidance on insurance and government programs. 
In addition, employees have access to legal and financial services through EAP. For example, this includes one free 30-minute in-person or phone consultation with an attorney per legal issue and one free 30-minute phone consultation with a financial advisor per financial issue. Sessions could address consumer disputes, divorce, or will preparation, among other needs. After the allotted sessions, these professionals will render their services at discounted rates. 
Other services available through EAP range from Text4Baby, which sends health and safety tips to an expectant mother's phone during pregnancy and the baby's first year, to life coaches available by phone, email, or online chat. Life coaches are free to use for an unlimited number of sessions. Coaches are trained to help you achieve personal and professional goals, such as job satisfaction, money management, work-life balance, and more. To join the LifeCoach program, call 855-290-2655.
The EAP site is easily searchable by topic (child care, daily living, financial) or format (content en español, live chats, podcasts), and local resources are highlighted. There's even a Happiness Hub, which has articles, webinars, and videos on living mindfully, the science of happiness, and creating community. View all services and resources on the EAP website. 
Topics