Second Community Health Worker Town Hall Addresses Vaccine Safety and Efficacy
An April 8 virtual town hall hosted by CUIMC and NewYork-Presbyterian Hospital brought together community health workers and local leaders for another discussion regarding the COVID-19 vaccines.
Keynote speaker was Judith Absalon, MD, MPH'02, a senior medical director of vaccine clinical research and development at Pfizer, where she is a core clinical team member of the COVID-19 vaccine development program. She completed her internal medicine residency, adult infectious diseases fellowship, and master's in public health at Columbia University. 
"It's like coming back home! I spent quite a long time at Columbia," she said of the opportunity to speak at one of her alma maters. During her presentation, Absalon offered an inside look at the SARS-CoV-2 virus and its corresponding vaccines and answered questions regarding the vaccines' safety and overall efficacy. Vaccine hesitancy, mistrust, and the virus's disproportionate toll on communities of color also featured prominently in her address.
"It's important to recognize that communities of color, particularly in New York, are significantly and disproportionately impacted by COVID," she said. "The reasons for that are complex, but we know that there have been disparities in health for a very long time in this country, particularly in the neighborhoods where we all are working and living. It's rooted in systemic racism.
"I think it would be great to get to the point where we can say the word racism, and then start to talk about how we get past it and talk about the things that we need to fix in our communities and increase access to health care," Absalon said.
After Absalon's remarks, participants joined breakout discussion groups. Community health workers Marielena Chacon-Travis, Lina Sinisterra, and NYP's Adult Community Health Worker program lead Carmen Cruz moderated the discussion.
The town hall was the second event in a series of events organized by community health workers for community health workers in collaboration with CUIMC and NewYork-Presbyterian. The Community Health Workers Town Hall Series aims to dispel misinformation about vaccines and build trust between the medical center and its surrounding communities. The town halls bring together leaders of community and faith-based organizations as well as community board members.
Rafael Lantigua, MD, professor of medicine and associate dean for community service at the Vagelos College of Physicians (VP&S), and Olajide Williams, MD, professor of neurology and special advisor to the dean of health sciences and medicine on community affairs at VP&S, co-lead the series.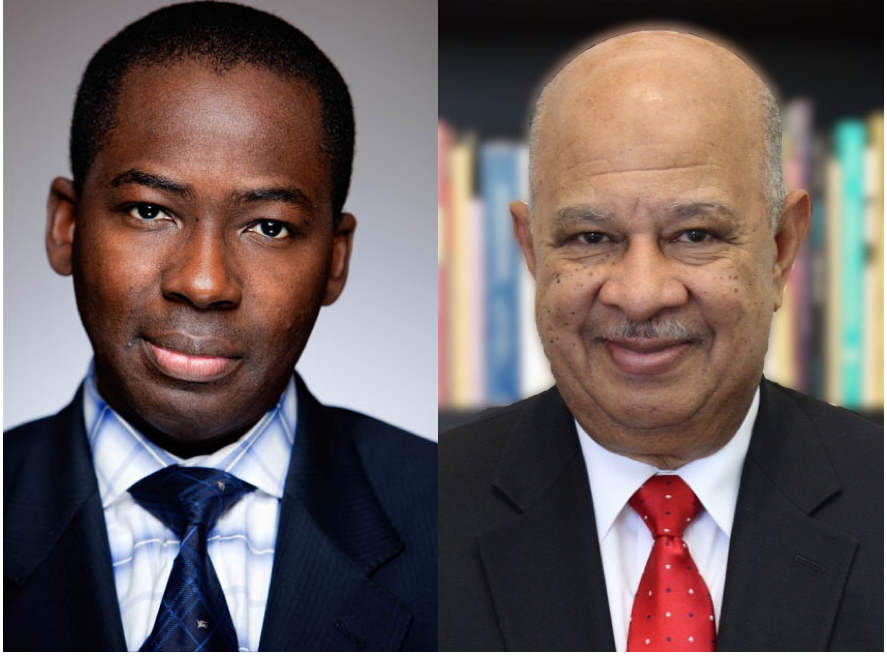 "We are spreading the word through our community advocates, policymakers, and leaders, giving them the opportunity to learn directly from leaders in the field from the state and within our institution," Lantigua says.
The town halls are the result of recommendations made by the CUIMC Task Force for Addressing Structural Racism. Lantigua co-chaired the task force alongside Williams and Anne Taylor, MD, senior vice president for faculty affairs and career development at CUIMC and vice dean for academic affairs at VP&S.
Each event is made possible through a collaboration with the Columbia Community Wellness Center, the Center for Community Health Navigation of NewYork-Presbyterian's Ambulatory Care Network, the CUIMC Office of Community Service Programs, and the CUIMC Office of Government and Community Affairs.
Future topics in the series will include the pandemic's impact on mental health and the long-term effects of COVID-19. The next town hall is scheduled for Thursday, May 6.
References
More Information
Members of the implementation committee of the CUIMC Task Force for Addressing Structural Racism:
Jonathan Amiel, MD
VP&S
Spencer E. Amory, MD
Surgery, VP&S
Lourival Baptista-Neto, MD
Psychiatry, VP&S
Kellie Bryant, DNP
Nursing
Alden A. Bush, MS, MPH, RN
Psychiatric NP Doctoral Student
Student Senator, Nursing
Cameron Clarke, MSc, MPP
MD Candidate
Student Senator, VP&S
Sidra Maryam Farooqi
MPH student in Epidemiology
Student Senator, MSPH
Stephen Ferrara, RN, DNP
Nursing
Kevin L. Gardner, MD, PhD
Pathology and Cell Biology, VP&S
Diana Hernandez, PhD, MPH
Sociomedical Sciences, MSPH
Judy Honig, DNP, EdD
Nursing
Hilda Hutcherson, MD
VP&S
George Jenkins, DMD
CDM
Evanthia Lalla, DDS, MS
Periodontics, CDM
Jennifer Manly, PhD
Neurology, VP&S
Tonya Richards
CUIMC Human Resources
Austin Talis, MS, MBA
DDS Candidate
Student Senator, CDM
Mary Beth Terry, PhD
Epidemiology, MSPH