Screening Those at Risk of Psychosis May Help Prevent Violence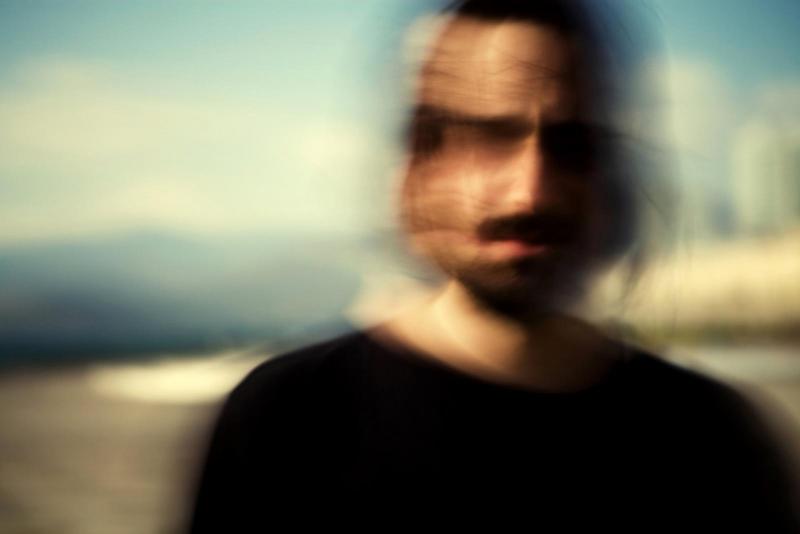 New York, NY (July 17, 2017)—A new study of young persons at clinically high risk of developing psychosis has identified measures of violence potential that may be useful in predicting both the increased risk of future violent behavior and the actual development of psychosis.
The study was published today in Neuropsychopharmacology.
In the public imagination, individuals with psychosis are often associated with acts of violence. However, the reality is that people with mental illness account for a very small proportion of violent crime in the United States. Studies have shown that people with psychotic disorders are more prone to acts of mass violence involving strangers or intra-family violence if they do not receive effective treatment.
"It is important that we acknowledge that violence can be fueled by mental illness and that steps should be taken to identify people who might be prone to violence so that we can treat them accordingly. Importantly, these findings demonstrate that screening people with sensitive instruments can detect which people in the incipient stages of mental disorders are at greatest risk of violence," noted Jeffrey A. Lieberman, MD, the Lawrence C. Kolb Professor of Psychiatry, chair of the Department of Psychiatry at Columbia University College of Physicians and Surgeons, and a co-author of the paper.
The study followed 200 individuals at high risk of psychosis over two years. Violent behavior occurring in the six months before the study was reported by 12 (6 percent) of the participants. At the beginning of the study, 56 (28 percent) reported violent ideation, and eight (4 percent) committed acts of violence during the two-year period they were followed. As a result of the study evaluation, the staff provided treatment and took preemptive action for 10 additional participants whose thoughts had developed into plans to commit violence.
The study showed that both thoughts of violence and recent violent behavior were associated with future acts of violence, which occurred an average of seven days after the development of psychotic symptoms.
Direct questions about a person's violent intentions and thoughts did not predict violent behavior. The authors suggest that this is likely why prior studies of violence among individuals with mental illness were unable to predict violent behavior. However, indirect questions, such as whether an individual felt in control of his or her own ideas and thoughts, elicited reports of violent ideation.
Also, the targets of violent thinking at the beginning of the study were not those who were subsequently attacked. This finding suggests that the attacks may have been impulsive and opportunistic rather than planned and were the result of the person's psychotic symptoms.
"These individuals feel that they themselves are not having violent fantasies," said Gary Brucato, PhD, an instructor in clinical medical psychology (in psychiatry) at Columbia University Irving Medical Center (CUIMC) and first author of the paper. "They feel that the thoughts they are having are intrusive and not their own. Since they are not convinced that these thoughts are real, they tend not to report them or consider them meaningful."
Several factors, including alcohol and drug abuse, failure to take antipsychotic medications regularly, younger age, and psychotic symptoms such as delusions and hallucinations, have been shown to have some effect on the risk of violence among people with psychosis. Earlier research indicated that the period just before and after a first psychotic episode is a time of high risk for violent behavior, when violent behavior peaks.
"These findings indicate that pre-symptomatic individuals at risk for psychosis should be screened for violent ideation, and, importantly, they demonstrate how to do the screening effectively," said Ragy Girgis, MD, assistant professor of psychiatry at Columbia and senior author of the paper. "We hope this finding and means of assessment will move the field to develop a more nuanced understanding of violent ideation in the context of psychotic symptoms. Much like suicidal ideation in depression, destigmatizing the experience of violent ideation in the attenuated phase of psychosis will allow patients to freely report it."
About

The study is titled "A Longitudinal Study of Violent Behavior in a Psychosis-Risk Cohort." Additional authors (all CUIMC) are Paul S. Appelbaum, Jeffrey A. Lieberman, Melanie M. Wall, Tianshu Feng, Michael D. Masucci, and Rebecca Altschuler.

The project was supported by the National Institute of Mental Health (grants R01MH093398 and K23MH106746).

Dr. Lieberman has received support administered through his institution in the form of funding or medication supplies for investigator initiated research from Denovo, Taisho, Pfizer, Sunovion and Genentech, and for company sponsored phase II, III and IV studies from Alkermes and Allergan, and is a consultant to or member of the advisory board of Intracellular Therapies, Lilly, Pierre Fabre and Psychogenics. He neither accepts nor receives any personal financial remuneration for consulting, speaking or research activities from any pharmaceutical, biotechnology or medical device companies. He has received honoraria for serving on an advisory board for Clintara, a clinical research organization, and holds a patent from Repligen that yields no royalties.
####
Columbia University Department of Psychiatry
Columbia Psychiatry is among the top ranked psychiatry departments in the nation and has contributed greatly to the understanding and treatment of brain disorders. Co-located at the New York State Psychiatric Institute on the NewYork-Presbyterian Hospital/Columbia University Irving Medical Center campus in Washington Heights, the department enjoys a rich and productive collaborative relationship with physicians in various disciplines at Columbia University's College of Physicians and Surgeons. Columbia Psychiatry is home to distinguished clinicians and researchers noted for their clinical and research advances in the diagnosis and treatment of depression, suicide, schizophrenia, bipolar and anxiety disorders, eating disorders, substance use disorders, and childhood psychiatric disorders.
Columbia University Irving Medical Center provides international leadership in basic, preclinical, and clinical research; medical and health sciences education; and patient care. The medical center trains future leaders and includes the dedicated work of many physicians, scientists, public health professionals, dentists, and nurses at the College of Physicians and Surgeons, the Mailman School of Public Health, the College of Dental Medicine, the School of Nursing, the biomedical departments of the Graduate School of Arts and Sciences, and allied research centers and institutions. Columbia University Irving Medical Center is home to the largest medical research enterprise in New York City and State and one of the largest faculty medical practices in the Northeast. Columbia University Irving Medical Center shares a campus with its hospital partner, NewYork-Presbyterian. For more information, visit cuimc.columbia.edu or columbiadoctors.org.
Topics