School of Nursing Celebrates National Handwashing Week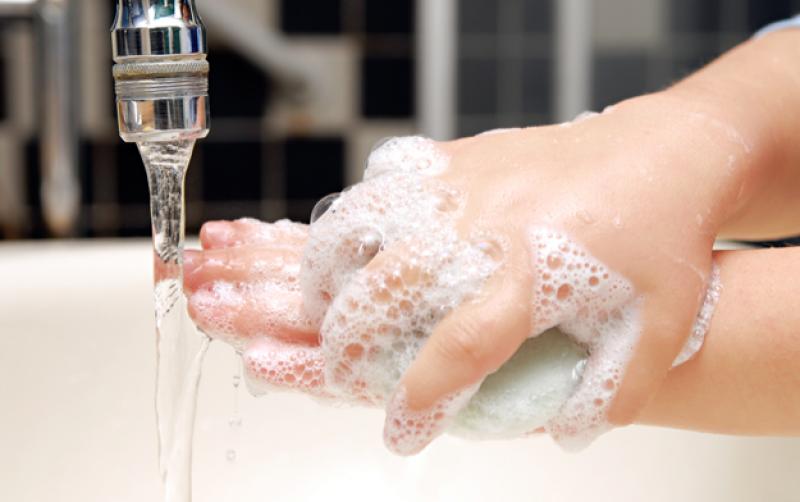 Cold and flu season has arrived, and viruses spread rapidly in a communal setting, making hand washing both crucial and timely.  According to the Centers for Disease Control and Prevention, correct hand washing technique is the single most effective method to prevent the spread of infectious diseases.
As part of National Hand Washing Awareness Week, from Dec. 2 to Dec. 8, ElaineLarson, associate dean for research at Columbia University School of Nursing offers the following guidelines for proper- hand washing techniques:
"The big mistake people make is that they just rub their palms together and they don't get the dirtiest parts of the hands -- under and around the fingernails," said Larson. "It's necessary to cover all surfaces of the hands, between the fingers and in the crevices around fingernails, with a good amount of friction. Using soap is crucial because it acts as an emulsifier to slip the germs off the hands."
If you use a hand sanitizer, pick one that is at least 60% alcohol, and use enough so that your hands are wet for 10 seconds -- enough time to kill the bacteria, Larson said. "Alcohol sanitizers work only when they're wet, she said. But hand sanitizers can't kill all germs, such as the norovirus, a highly contagious stomach virus. Washing with lots of friction and then applying hand sanitizer can help against such resistantbugs."
Columbia University School of Nursing is part of the Columbia University Medical Center, which also includes the College of Physicians & Surgeons, the Mailman School of Public Health, and the College of Dental Medicine.  With close to 100 full-time faculty and 600 students, the School of Nursing isdedicated to educating the next generation of nurse leaders in education, research, and clinical care. The School has pioneered advanced practice nursing curricula and continues to define the role of nursing and nursing research through its PhD program which prepares nurse scientists, and its Doctor of Nursing Practice (DNP), the first clinical practice doctorate in the nation. Among the clinical practice areas shaped by the School's research are the reduction of infectious disease and the use of health care informatics to improve health and health care. For more information, please visit:www.nursing.columbia.edu.
Topics