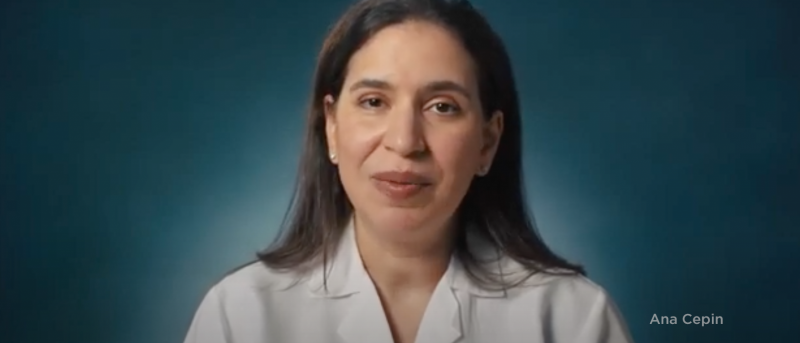 CUIMC Employees Share Their Vaccination Stories in Statewide Education Campaign
Several faculty and staff members representing Columbia University Irving Medical Center participated in videos produced to encourage their fellow New Yorkers to get vaccinated against COVID-19.
Their stories, captured in 30- to 60-second videos, will be broadcast on major networks starting this week as part of "Roll Up Your Sleeves NY," a COVID-19 public education campaign spearheaded by the New York State Vaccine Equity Task Force.
Their videotaped responses reveal why they chose to be vaccinated. "Because I'm ready to not be afraid," says one CUIMC employee. "Because I do not want anyone else to lose a loved one the way that I did," says another.
More than a dozen employees participated in the public service campaign, along with leaders from the community, to motivate all eligible New Yorkers to get vaccinated. The videos are also available online at the Mailman School of Public Health's Roll Up Your Sleeves NY website.
The video series was directed by film producer and "Contagion" screenwriter Scott Z. Burns, who led production in collaboration with W. Ian Lipkin, MD, director of the Center for Infection and Immunity. Lipkin helped lead a CUIMC-wide recruitment effort for employees who were willing to share their story and serve as vaccine advocates. Other leading filmmakers, including Jane Rosenthal and Kerry Orent, assisted with the production and distribution. 
The videos were first introduced during a news conference on vaccine equity held by New York State Gov. Andrew Cuomo on April 5. The release of the PSAs marks the culmination of a months-long collaboration between the Columbia University Mailman School of Public Health, the New York Task Force for Vaccine Equity and Education, and the Federation of Protestant Welfare Agencies.
The following CUIMC employees appear in the videos:
Jeffrey Bailey, MSN, RN, School of Nursing
Kellie Bryant, DNP, WHNP, School of Nursing
Ana Cepin, MD, Obstetrics and Gynecology, VP&S (en español)
Chia Ling Nhan Chang, MD, Obstetrics & Gynecology, VP&S
Sokleab Em, Ophthalmology, VP&S
Tsion Firew, MD, Emergency Medicine, VP&S
Robert Fullilove, EdD, Mailman
Omar Garcia, Public Safety
Jessica Giordano, MS, Genetic Counseling, VP&S
Fulp Goudswaard, Public Safety
Fianmy Guzman, Ophthalmology, VP&S (en español)
Jason Hallick, Medicine, VP&S
Jeannine Jennette, EdD, MPA, Public Safety
Donald Landry, MD, Medicine, VP&S
Doris Leddy, Surgery, VP&S
W. Ian Lipkin, MD, Mailman
Mayra Marte-Miraz, Medicine, VP&S (en español)
Louis Pappas, Medicine, VP&S
Ashley Peek, Public Safety
Maya Rao, MD, Medicine, VP&S
Luis Rodriguez, Public Safety
Kiran Thakur, MD, Neurology, VP&S
Olajide Williams, MD, MS, Neurology, VP&S