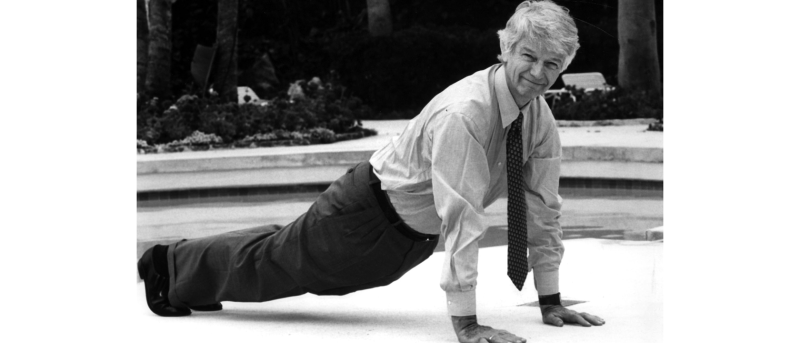 Robert N. Butler: Pioneer in Study of Aging
Pioneering gerontologist Robert N. Butler, a 1953 graduate of the Vagelos College of Physicians and Surgeons, outlined the state of human aging in his Pulitzer-prize winning book, "Why Survive? Being Old in America," in 1975.
"In America," he wrote, "childhood is romanticized, youth is idolized, middle age does the work, wields the power and pays the bills, and old age, its days empty of purpose, gets little or nothing of what it has already done. The old are in the way."
The Robert N. Butler Columbia Aging Center, located at the Mailman School of Public Health, is named for Butler, who died in 2010. He was the founding director of the National Institute on Aging who staked his career on the premise that older people not only deserve better, but also are an invaluable resource society can't afford to waste.
Butler was also founding chair of the Department of Geriatrics and Adult Development at the Mount Sinai Medical Center, the first academic department of its kind in a U.S. medical school, and founding president and CEO of the International Longevity Center, a policy research and education center.
In landmark research conducted at the NIH, he and colleagues debunked the myth of the inevitability of senility as a function of aging, hoping to liberate an ever growing segment of the population from the stigmas associated with age.
He learned a simple truth long ago from his maternal grandparents, who raised him on a chicken farm in South Jersey: Life is what you make of it at whatever age.
Grandson of feisty chicken farmers
The sudden death of his adored grandfather troubled him deeply as a young boy. But the care and caring of a family physician, someone he knew simply as Dr. Rose, helped muffle the blow and provided a focus to the grief. "I decided that doctors do all they can to keep people alive and give them the best possible life, so I made up my mind I was going to be a doctor." Two bouts with scarlet fever, one in childhood and one as a young man, and the skill and devotion of the physicians who treated him strengthened his resolve.
That dream survived the Depression and the loss of the family farm, thanks in large part to the fighting spirit of his grandmother, who worked at multiple jobs to put food on the table and keep hope in the heart.
Following a tour of duty in the U.S. Maritime Service and an undergraduate education at Columbia College, he entered medical school at Columbia. His grandmother lived to see him earn his MD degree.
Butler initially leaned toward a career in hematology. But in the hospital setting, as in society at large, he found himself increasingly surprised and dismayed by the general attitude toward older people. "When we did see older patients, we saw them as archives, museums of pathology."
During an internship at St. Luke's Hospital, he started thinking: "We know very little about what makes people tick. And we know very little about aging. Why shouldn't I go into something that nobody knows much about?"
Landmark aging research
Butler switched to psychiatry, pursuing a residency in neuropsychiatry at the University of California San Francisco, where his work brought him to the attention of Seymour Kety, the first scientific director of the National Institute of Mental Health. Kety recruited Butler to join what would become a landmark research project on aging in Bethesda, Maryland.
The project encompassed more than a decade, 1955-1966, and was described by Butler as "the first interdisciplinary, comprehensive, longitudinal study of healthy community-residing older persons." Earlier studies of aging involved ailing subjects residing in chronic disease hospitals and nursing homes and, consequently, the results were inevitably skewed by the associated factors of disease.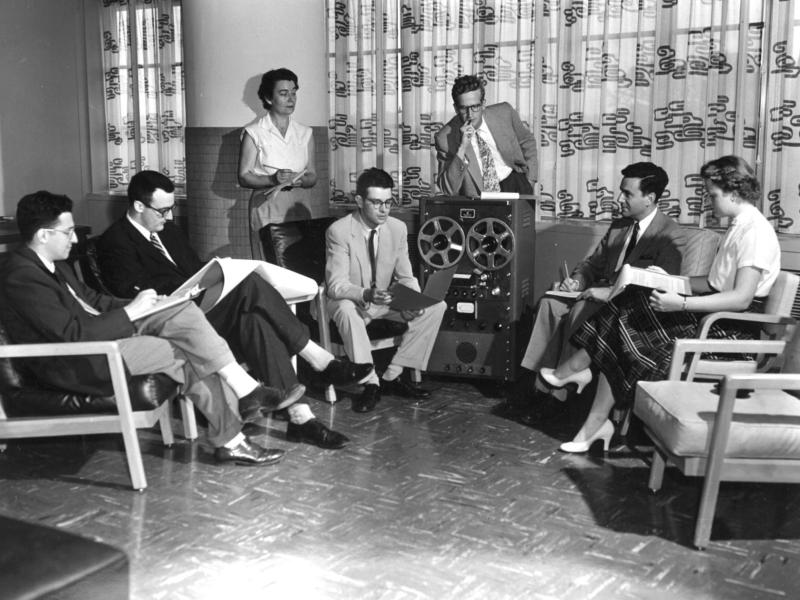 "Our work," Butler said, "led to the revision of stereotypes that once had been attributed to aging, which we found had not to do with aging at all, but had to do with disease, social adversity, even personality." What the study proved beyond any doubt was that "senility is not inevitable with aging but is, instead, a consequence of disease." The research findings were published in an influential two-volume work, "Human Aging."
In 1968, Butler coined the term "ageism" during an interview with the then-fledgling Washington Post reporter Carl Bernstein. Reflecting on community resistance to a program to establish housing for older people of moderate income in Chevy Chase, a posh neighborhood bordering the District of Columbia, "I was struck," Butler said, "by the parallel to sexism and racism in terms of negative attitudes toward age. 'You know, it's really an outrage,' I told Carl. 'It's like racism, it's ageism!'" His outrage and the term he coined to describe it made it to a page one story in the Post. He subsequently wrote a paper, "Ageism, Another Form of Bigotry." The term stuck and has since found its way into the dictionary.
While pursuing a private psychiatry practice in Washington, D.C., he taught on the faculties of Howard University School of Medicine and George Washington University School of Medicine and served as a research psychiatrist and gerontologist at the Washington School of Psychiatry. In 1975, he was offered the job of founding director of the newly created National Institute on Aging of the NIH, a position he held until 1982.
A Pulitzer Prize and NIA leadership
On his first official day on the job at the helm of the new National Institute on Aging, he learned he won a Pulitzer Prize for his book, "Why Survive? Being Old in America." The news came in a phone call from a journalist who had previously scheduled an interview on the institute.
Other NIH directors and high-level scientists who had been skeptical of the need for an institute specifically devoted to aging—no doubt threatened by the diversion of funding—were more amenable to productive dialogue with a Pulitzer Prize winner. "Before I left the job," he said, "I had a study or project going on with every other institute."
Among his proudest accomplishments at the NIH was an increase in public awareness of the devastating effects of Alzheimer's disease. Thanks to interdisciplinary studies he spearheaded, and with the help of a patient advocacy group he helped found, the National Alzheimer's Disease Foundation, the disease became a household phrase and a national research priority.
International Longevity Center: A "Think and Do Tank"
At Mount Sinai in 1990, Butler founded the U.S. branch of what would later become the International Longevity Center, devoted to the study of the impact of longevity upon society and its institutions. "I'd had the wonderful and varied experiences of working in a lab, teaching, running things, conceptualizing, pursuing my own research," he said. "What I felt we really needed now was an educational policy research center, a think and do tank, to identify the consequences of an aging population, the long-term economic, cultural, social, political, and health consequences of this unprecedented increase in longevity."
A co-founder of the Alzheimer's Disease Association, the American Association of Geriatric Psychiatry, and the American Federation for Aging Research, he also was a founding Fellow of the American Geriatrics Society and founding vice chairman of the Alliance for Aging Research. He served as chair of the Advisory Committee to the 1995 White House Conference on Aging and was a consultant to national and international bodies, including the U.S. Senate Special Committee on Aging and the World Health Organization.
Butler died from acute leukemia at age 83. He had worked until three days before his death.
References
More information
This article is adapted from a profile by Peter Wortsman that appeared in the Fall 2005 issue of P&S Journal, now Columbia Medicine magazine.
Read more about Butler in a Columbia College Today profile (2009) and the New York Times obituary (2010).