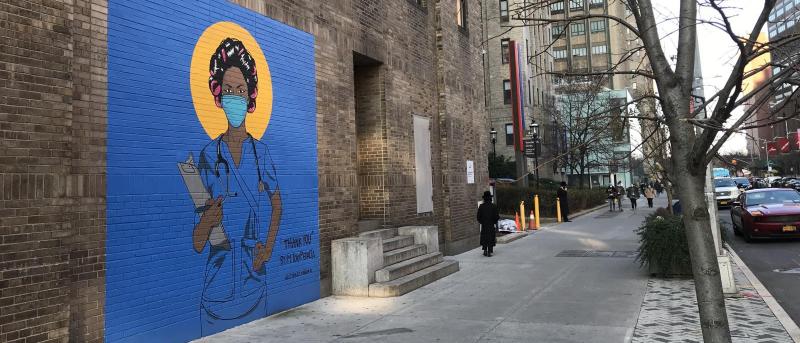 Resolution to Co-name Stretch of 168th Street to Healthcare Heroes Way Heads to City Council
The stretch of 168th Street between Broadway and Fort Washington Avenue will soon have a new moniker. The local community has pushed to co-name the space Healthcare Heroes Way in recognition of the staff and faculty at CUIMC and NYP who have worked tirelessly on the front line of the COVID-19 pandemic and all health care workers who call Washington Heights and Inwood home.  
The movement began with Daryl Cochrane, who has called Washington Heights and Inwood home for more than 20 years. Cochrane is in his third term on Manhattan's Community Board 12, which serves Washington Heights and Inwood. He also serves on the board's Health & Environment Committee, where the conversation about an honorific co-naming began.
"When the pandemic came about, our committee was very involved with trying to keep up to date with what was happening and get resources out to the community as much as we could," Cochrane says. The idea for the co-naming came to him in the early days of the pandemic when out walking through the neighborhood.
"Looking at everything that was happening in those early days in March, April, and May with health care workers—especially with such a big presence like Columbia and NewYork-Presbyterian—was really inspiring," he says. "People were clapping and banging on pots and pans at seven o'clock every night in our area. I just thought that this part of town would be a perfect fit for something like this."
Co-naming a street in Manhattan first requires a petition from the community. Cochrane set up a Change.org petition that quickly accrued support and signatures from community members. "We are lucky to have these wonderful health care workers. Life savers," one signer wrote.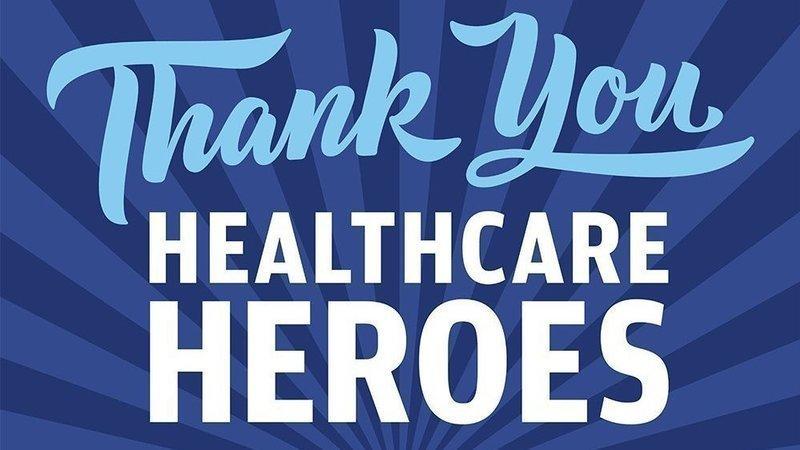 With the signatures on file, a collaborative process among community board members began. The Traffic & Transportation Committee considers all proposed co-namings, and the push for Healthcare Heroes Way received universal support.
"There was unanimous support for this unique co-naming," says Community Board 12 member Debby Nabavian. "We were all honored to be part of the process."
The proposal next received similar support at a general board meeting in late October. The resolution now goes to the New York City Council, and the community board anticipates no opposition.
In recognition of the many health care workers who live in Washington Heights and Inwood, the official resolutions acknowledges that "Northern Manhattan is home to many other residents who responded to the worst public health emergency of our time, including many who work in the health care professions beyond NYP & CUIMC, as well as numerous committed volunteers who from day one helped their more vulnerable neighbors meet their daily needs."
The resolution dedicates Healthcare Heroes Way to "the thousands of dedicated medical and nursing professionals, EMTs, social workers, administrators, custodial and food service staff, volunteers, and others vital to the continuity of care during our City's darkest hour."
The CUIMC Office of Government and Community Affairs plans to hold a ceremony marking the renaming in Spring 2021.