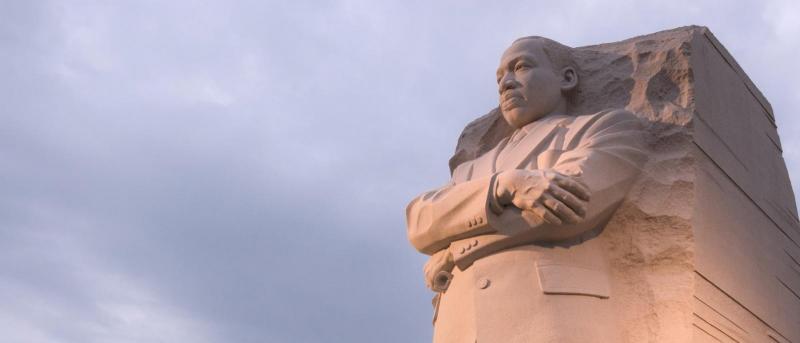 Remembering the Rev. Dr. Martin Luther King Jr. at Columbia
Every Martin Luther King Jr., Day, we remember and reflect on the date September 20, 1958—the day two Columbia University surgeons saved Dr. King's life.
The Surgeons Who Saved Him
On September 20, 1958, a well-dressed young woman approached the Rev. Dr. Martin Luther King Jr. at a book signing in Harlem. "Are you Martin Luther King?" she asked.
King, then just 29 years old and already an emerging leader of the civil rights movement, nodded yes without looking up from the books in front of him.
With that, the woman opened her handbag, produced a seven-inch steel letter opener, and plunged it into King's chest.
In the ensuing chaos, the woman was quickly apprehended and King was rushed to the Harlem Hospital. Following an EKG, three surgeons went to work removing the blade and treating his life-threatening wound. All told, saving his life took the trio just under two-and-a-half hours. King left Harlem Hospital—fully recovered—two weeks later.
Two of the surgeons credited with saving King's life would later become Columbia University faculty members: Aubré de Lambert Maynard, MD, the Harlem Hospital's chief of surgery, and John W.V. Cordice Jr., MD, who later served as the hospital's chief of thoracic and vascular surgery. 
Maynard later served as a special lecturer and clinical professor of surgery at what is now Vagelos College of Physicians and Surgeons. Cordice's tenure as chief of thoracic and vascular surgery at Harlem Hospital began after the hospital became affiliated with Columbia in the 1960s.
"If we had lost King that day, the whole civil rights era could have been different," Cordice said later in life.
Read the full story of Dr. King's life-saving surgery, as told in The New York Times: Izola Ware Curry, Who Stabbed King in 1958, Dies at 98 and The Washington Post: Martin Luther King Jr. was stabbed by a deranged woman. At 29, he almost died.
Dr. King at Columbia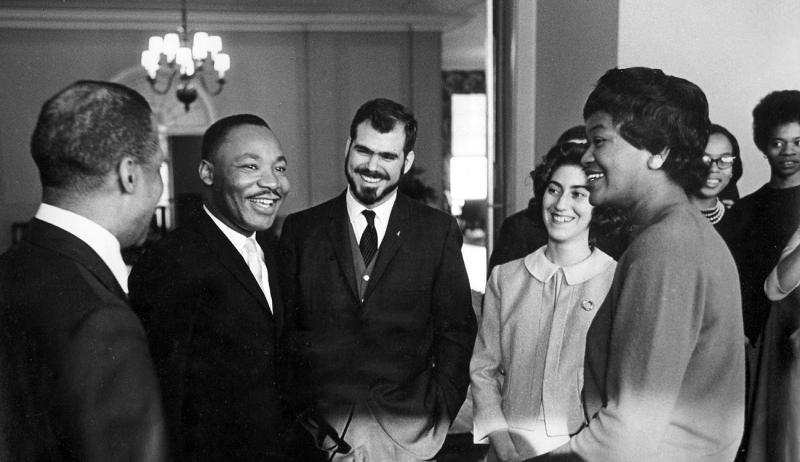 Columbia Magazine has published these stories about King's connections to Columbia: 
Dr. King's Columbia Connections
Columbians Harry Wachtel '40LAW and Clarence B. Jones '53CC were attorneys and confidants of King and acted as his strategists, editors, fundraisers, and legal counsel. Read about how King's advisers helped shape his message and win the battle for voting rights.
Martin Luther King Jr. at Columbia
On Oct. 27, 1961, Martin Luther King Jr. arrived at Columbia University to give a speech sponsored by the Owl, the weekly newspaper of the School of General Studies. Six years later, he returned to Morningside Heights to deliver one of the most fiery and controversial speeches of his career. In both appearances, King inspired students to sit in, speak out, and stand up.