Rapid At-Home COVID Tests: What You Need to Know
Vaccination, masking, and physical distancing remain the best bets for protecting yourself and others from COVID.
Another important tactic to prevent the spread of SARS-CoV-2—frequent and rapid testing—is also possible with the increasing availability of over-the-counter COVID tests, making it more convenient to test at home.
What's the best way to use these tests? We spoke with Gregory J. Berry, PhD, co-director of the Clinical Microbiology Service at Columbia University Irving Medical Center/NewYork-Presbyterian and associate professor of pathology & cell biology at Columbia University Vagelos College of Physicians and Surgeons, to learn how the tests can help reduce the spread of COVID.
---
Is a rapid antigen at-home COVID test a good option if I think I have COVID?
Most at-home tests are antigen-based tests, which are less sensitive than laboratory-based testing. You can use these tests if you suspect you have COVID or may have been exposed to a person with COVID. If you test positive, call your health care provider immediately to discuss the next steps. It's likely you'll be told to take a more sensitive laboratory-based test, such as a PCR test, to confirm the first result. You should also socially distance so you don't expose anyone else.
Rapid antigen at-home tests are a good option because you get the results much quicker, in 15 minutes, versus one to two days for nucleic acid amplification tests like PCR, which must be processed in a laboratory.
However, home tests are less sensitive than PCR tests, which means they have a greater chance of missing an infection and giving you a false-negative result. That being said, the accuracy of some rapid antigen home tests can be slightly improved by serially performing two tests over a 24-to-36-hour period, which is how some of these antigen tests are being packaged and sold.
Also keep in mind that the home tests may not detect an individual who has been recently infected but has yet to build up enough virus to trigger a positive test. This process could take several days.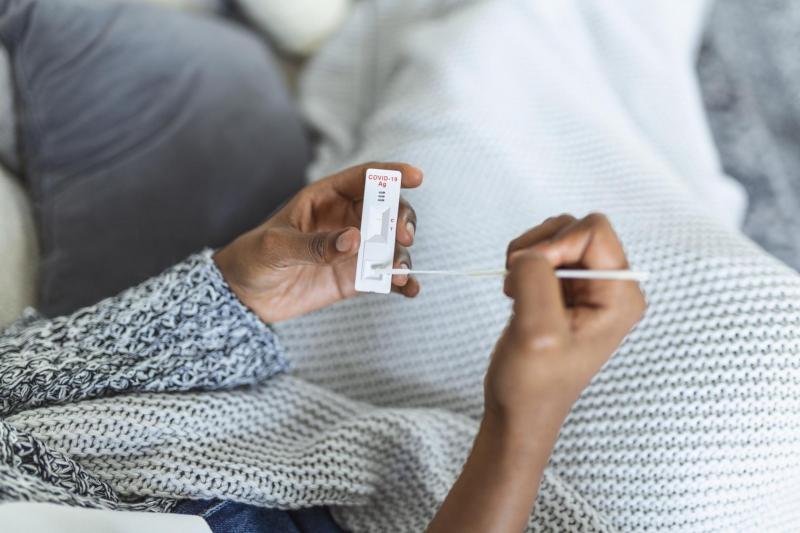 ---
Can I use the tests to determine if I'm safe to visit family or friends?
The idea behind these tests is that they offer a quick way to verify whether or not you are infected and could potentially spread the virus to others. Even if you are fully vaccinated and have no symptoms, you can still be infected and could potentially pass the virus to others.
These tests also may be useful if you're scheduled to go into the hospital for tests or elective surgery, plan to travel, attend an event, or go to work or school.
If you get a negative result with an at-home test, it's typically thought that your probability of spreading the virus is low—for that day.  But it doesn't necessarily mean you're not infected. Again, it can sometimes take several days for an infection to become detectable.
---
With the holidays coming up, should you get tested before visiting family?
First, we need to talk about whether it's a good idea to get together in large groups outside your regular social circle. With less-than-ideal vaccination rates and the highly infectious Delta variant, we're not out of the woods yet. It's a heck of a lot of safer than last year, before the vaccines, but the pandemic isn't over. That's not the answer people want to hear, of course.
Testing lowers the risk that you might be infected and pass the virus to others, but it doesn't eliminate that risk. I would argue that if anyone in the group is not vaccinated, that's a red flag that you shouldn't get together. Another consideration is that older or immunocompromised individuals, as well as those with chronic illnesses, are vulnerable to infection even if they are fully vaccinated.
It's hard to give you more definitive answers; the science is nuanced.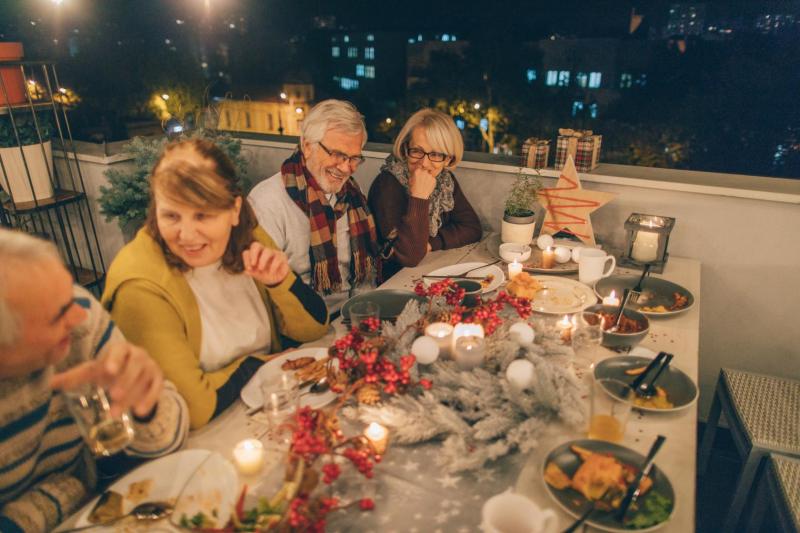 ---
But many people are going to get together for the holidays…
In which case they should get tested just before—the same day if possible—and after. Ideally, they should also wear masks and practice social distancing. I realize that's not very practical. But at least make sure the house is well-ventilated, and if the weather is good, dine outside.
Unless you've had no potential exposures to the virus in the previous 7 to 10 days, a rapid test only tells you that you're probably not infectious for that day. You may have an infection that won't be detectable until the next day or two, so you need to consider that when visiting others for multiple days.
Testing afterward will let you know if you became positive in the time period since your last test, so you would know if you posed an exposure risk to the other individuals at your gathering. If you are negative both before and after, chances are quite low that you could have personally exposed anyone.
Very importantly, a positive test after your gathering will NOT tell you whether you were exposed at the event. If you were just infected by someone at the gathering, you would not yet have enough virus to make the test positive. CDC recommendations currently state that vaccinated people should get tested 5 to 7 days after last exposure.
---
Is regular self-testing a substitute for not getting vaccinated?
No, it is absolutely not a substitute. Vaccination gives you an immune response to the virus, making an infection very unlikely. In the event you do get a so-called breakthrough infection, vaccination dramatically reduces the impact of the infection, making it much less likely that you'll become severely sick or infect someone else.
Testing provides no such protection. It's just going to tell you whether you've gotten infected.
---
Is testing necessary if you're generally healthy and fully vaccinated?
Yes. You can still get infected. If you do, you'll probably be asymptomatic or have mild symptoms, but it is still possible to pass the virus to others.
---
Do rapid at-home COVID tests detect the Delta variant?
Like PCR tests, rapid at-home tests also appear to detect all variants of SARS-CoV-2, including the Delta variant.
---
Any advice about how to take the home tests?
Each test is a bit different. It's important to read the instructions beforehand and follow them exactly, including how to swab your nostrils and the timing of each step.
But don't worry about those "brain-tickler" swabs that go deep into your nasal passages like many tests administered by health care workers. The at-home tests use nasal swabs, so you only need to insert the swab about an inch or so into your nostrils.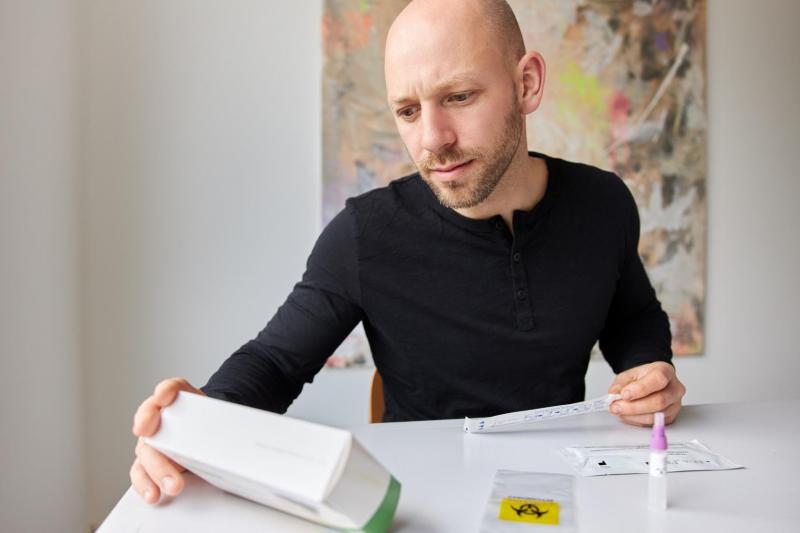 ---
Where can you get rapid at-home tests, and how much do they cost?
They are available in many pharmacies and online, although there are shortages in many parts of the country. That should change in the next month or so with the Biden administration's effort to ramp up the availability of home tests. At present, they cost about $7 to $12 each. However, the price is likely to come down, making regular testing more affordable.