To Prevent Injuries in Young Baseball Players, Chris Ahmad Reaches Out to Parents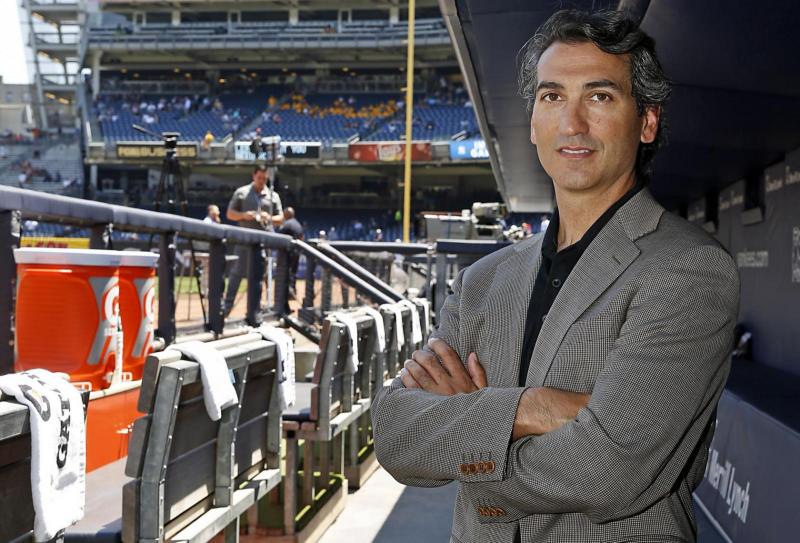 As head physician for the New York Yankees, Columbia surgeon Christopher S. Ahmad, MD, treats elite athletes, all-stars, and celebrities known around the world. But he has always felt a special responsibility for the game's young athletes.
"They're not getting paid to play this game, and they're hopefully playing for fun, even if they aspire to be professionals one day," Ahmad says. "It's concerning to see how more and more kids are getting hurt, especially young pitchers."
Since 2000, the rate of pitching-related injuries among Little League and high school players has doubled, and the number of high school students undergoing ulnar collateral ligament (UCL) reconstruction surgery–commonly known as Tommy John surgery–has increased 700 percent.
Ahmad has worked for years to train other doctors and sports medicine specialists about injury prevention, but his practice continues to see an increase in the number of young athletes needing surgery.
In two new books published in the past year, Ahmad has turned his educational efforts to the most influential figures to young athletes–their parents and coaches. He hopes the books–"Understanding Tommy John Surgery and How to Avoid It: A Guide for Young Baseball Players" and "Play Ball: Don't Let Injuries Sideline You This Season"–will help reduce the rate of youth baseball injuries.
Pitching motion is most complex and forceful motion in sports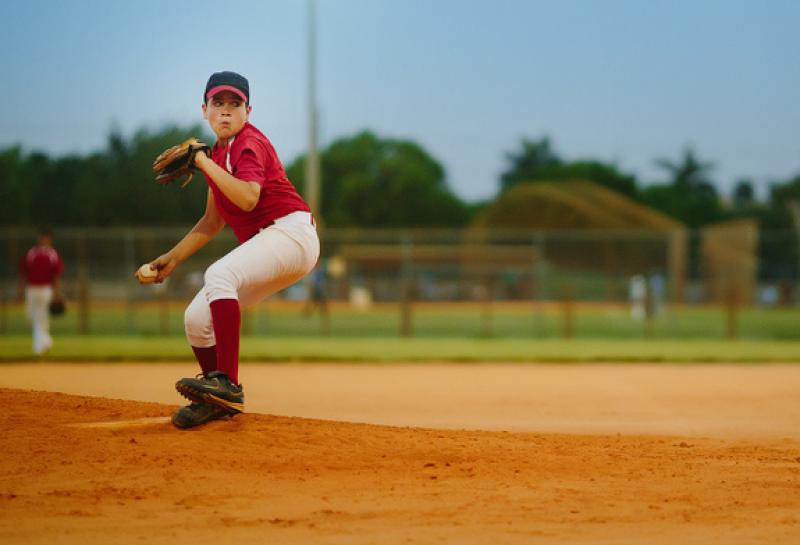 "The pitching motion is the most complex and forceful movement among athletes of all sports, requiring coordination of close to 100 muscles, bones, and soft tissue structures. The repetitive throwing motion challenges the strength and durability of these tissues and leads to predictable injury patterns in pitchers," Ahmad explains.
Tommy John surgery is rising among youth pitchers as high school leagues become more and more competitive. "Ten years ago, high school draft picks showed good looking elbows on their MRI scan," says Ahmad. "Today, many of these 18-year-old players show up in the scans like 30-year-old veteran free agents."
"Understanding Tommy John Surgery" is meant to establish awareness at the youngest ages, Ahmad says. "Players shouldn't have shoulder or elbow pain when they play baseball, and the book encourages parents to open a discussion with their kids to let them know it is not okay to play with elbow pain."
Sport specialization contributes to injuries
Sport specialization is another contributing factor to injuries, Ahmad says, and he suggests that parents encourage their children to participate in multiple sports instead of just one. "Young players should not play on multiple baseball teams so they're pitching too much during the season," he says, "and they must take some time off to let their bodies recover."
"Play Ball," which was written in collaboration with physical therapist John Gallucci Jr., explains other overuse injury patterns in baseball and describes signs and symptoms of common injuries, including forearm strain, which often precedes tearing of the ulnar collateral ligament (UCL).
"Some people think that tearing the UCL and repairing it with Tommy John surgery is inevitable," says Ahmad. "But if you take good care of yourself, it is not inevitable. Based on research I published on the UCL, enhancing forearm muscle strength and endurance may help reduce UCL injuries."
Busting myths about "Tommy John" surgery
"Play Ball" also tries to demystify some of the issues around UCL and other injuries. A common myth among youth baseball players is that Tommy John surgery improves the arm. "We believe what's really happening is that players who undergo surgery–and who make it to the major leagues–are more committed to practice and game preparation," Ahmad says.
Though elbow ligament injuries are still increasing, there is some good news for youth baseball players: Shoulder injury numbers are going down. The reason, Ahmad says, is an improvement in understanding how to maintain and protect the shoulders through exercise and flexibility programs. Every player participates in such programs throughout the season and it proves to be successful.
"While the elbow is not the same, we would like to see in the future similar efforts to protect the elbow," says Ahmad. But for now, "if parents encourage their children to play basketball or other sports during the winter, limit their baseball participation to a single team, allow them to sit out games, even tournament championships, when their elbow is hurting, we will reach our goal.