Pregnancy Increases Stroke Risk in Young Women, But Not in Older Women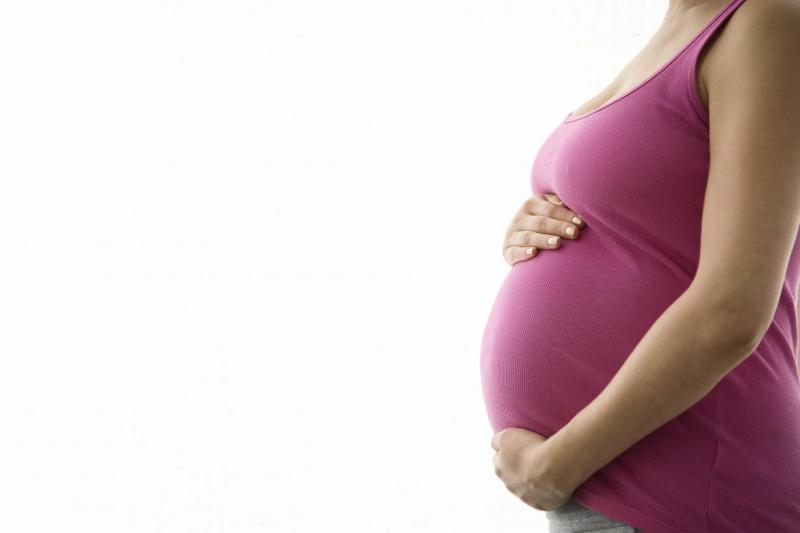 NEW YORK, NY (Oct. 24, 2016)—Pregnancy was not found to raise the risk of stroke in older women, according to a study from Columbia University Irving Medical Center and NewYork-Presbyterian. In younger women, however, the risk of stroke was significantly higher for those who were pregnant.
The researchers published their findings today in JAMA Neurology.
Pregnancy-associated stroke occurs in an estimated 34 out of 100,000 women. Previous studies suggested that the risk of pregnancy-associated stroke is higher in older women than in younger women.
"The incidence of pregnancy-associated strokes is rising, and that could be explained by the fact that more women are delaying childbearing until they are older, when the overall risk of stroke is higher," said Joshua Z. Willey, MD, assistant professor of neurology at Columbia, assistant attending neurologist on the stroke service at NewYork-Presbyterian/Columbia, and a senior author on the paper. "However, very few studies have compared the incidence of stroke in pregnant and non-pregnant women who are the same age."
In this study, the researchers examined data collected on every woman hospitalized for stroke in New York state between 2003 and 2012. Of these 19,146 women, ages 12 to 55 years, 797 (4.2 percent) were pregnant or had just given birth.
The researchers found that the overall incidence of stroke during or soon after pregnancy increased with age (46.9 per 100,000 in women age 45 to 55 vs 14 per 100,000 in women age 12 to 24).
However, pregnant and postpartum women in the youngest group (age 12 to 24) had more than double the risk of stroke than nonpregnant women in the same age group (14 per 100,000 in pregnant women vs 6.4 in nonpregnant women).
For women age 25 to 34, pregnancy increased the risk 1.6 times. Stroke risk was similar in pregnant and nonpregnant women in the older age groups.
"We have been warning older women that pregnancy may increase their risk of stroke, but this study shows that their stroke risk appears similar to women of the same age who are not pregnant," said Eliza C. Miller, MD, a vascular neurology fellow in the Department of Neurology at Columbia and NewYork-Presbyterian and lead author of the study. "But in women under 35, pregnancy significantly increased the risk of stroke. In fact, 1 in 5 strokes in women from that age group were related to pregnancy. We need more research to better understand the causes of pregnancy-associated stroke, so that we can identify young women at the highest risk and prevent these devastating events."
The study is titled "Risk of Pregnancy-Associated Stroke Across Age Groups in New York State." Authors were Eliza C. Miller (Columbia University Medical Center and NewYork-Presbyterian, New York, NY), Hajere J. Gatollari (CUIMC), Gloria Too (CUIMC and NewYork-Presbyterian), Amelia K. Boehme (CUIMC), Lisa Leffert (Massachusetts General Hospital, Boston, MA), Mitchell S.V. Elkind (CUIMC and NewYork-Presbyterian), and Joshua Z. Willey (CUIMC and NewYork-Presbyterian).

The study was supported by grants from the National Institute of Neurological Disorders and Stroke (T32 NS007153-31 and K23 073104).

Additional financial disclosures are included in the study.
###
The Taub Institute for Research on Alzheimer's Disease and the Aging Brain at Columbia University Irving Medical Center and NewYork-Presbyterian Hospital brings together researchers and clinicians across disciplines to uncover the causes of Alzheimer's, Parkinson's, and other age-related brain diseases and to discover ways to treat, prevent, and ultimately cure these diseases. In collaboration with the Departments of Pathology & Cell Biology and Neurology, research in the Taub Institute integrates genetic analysis, molecular and cellular studies, and clinical investigation to better understand complex neurodegenerative disorders. Funding for the Taub Institute's Alzheimer's Disease Research Center is provided by the NIH National Institute on Aging. In 2016, the Taub Institute was designated as a Center of Excellence for Alzheimer's Disease by the New York State Department of Health. For more information, visit The Taub Institute at http://www.cumc.columbia.edu/dept/taub/.
Columbia University Irving Medical Center provides international leadership in basic, preclinical, and clinical research; medical and health sciences education; and patient care. The medical center trains future leaders and includes the dedicated work of many physicians, scientists, public health professionals, dentists, and nurses at the College of Physicians and Surgeons, the Mailman School of Public Health, the College of Dental Medicine, the School of Nursing, the biomedical departments of the Graduate School of Arts and Sciences, and allied research centers and institutions. Columbia University Irving Medical Center is home to the largest medical research enterprise in New York City and State and one of the largest faculty medical practices in the Northeast. Columbia University Irving Medical Center shares a campus with its hospital partner, NewYork-Presbyterian. For more information, visit cuimc.columbia.edu or columbiadoctors.org.
NewYork-Presbyterian
NewYork-Presbyterian is one of the nation's most comprehensive healthcare delivery networks, focused on providing innovative and compassionate care to patients in the New York metropolitan area and throughout the globe. In collaboration with two renowned medical school partners, Weill Cornell Medicine and Columbia University College of Physicians & Surgeons, NewYork-Presbyterian is consistently recognized as a leader in medical education, groundbreaking research and clinical innovation.
NewYork-Presbyterian has four major divisions: NewYork-Presbyterian Hospital is ranked #1 in the New York metropolitan area by U.S. News and World Report and repeatedly named to the magazine's Honor Roll of best hospitals in the nation; NewYork-Presbyterian Regional Hospital Network is comprised of leading hospitals in and around New York and delivers high-quality care to patients throughout the region; NewYork-Presbyterian Physician Services connects medical experts with patients in their communities; and NewYork-Presbyterian Community and Population Health features the hospital's ambulatory care network sites and operations, community care initiatives and healthcare quality programs, including NewYork Quality Care, established by NewYork-Presbyterian, Weill Cornell and Columbia.
NewYork-Presbyterian is one of the largest healthcare providers in the U.S. Each year, nearly 29,000 NewYork-Presbyterian professionals deliver exceptional care to more than 2 million patients.
For more information, visit www.nyp.org and find us on Facebook, Twitter and YouTube.