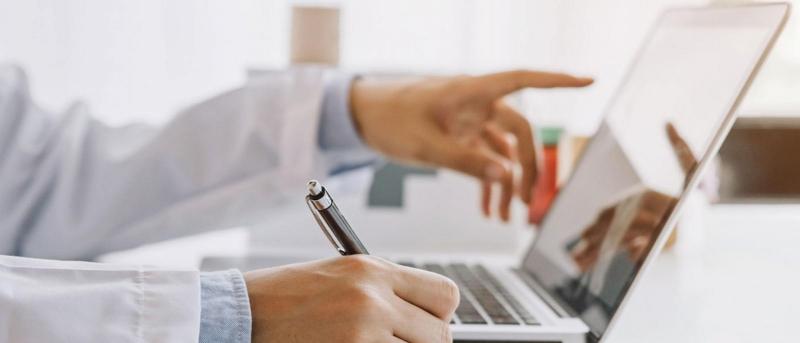 Personalization Is a Key Benefit of Epic
Epic offers tremendous opportunities to provide a positive experience for patients, providers, and their care teams. In particular, Epic offers providers the ability to personalize to meet practice-specific needs. 
"Personalization is the key to success with Epic," said Timothy Crimmins, MD, Columbia Epic Project co-lead and chief medical information officer for ColumbiaDoctors. "One-third of all physicians say personalization is the number one driver of success for clinical electronic medical records." 
To date, key providers have created specialty-specific templates and work-flows for their divisions, but every individual provider can take that one step further and "personalize." The Epic Project Team is launching a structured personalization initiative to optimize Epic use within the first three months following go-live. Personalization Champions will act as departmental leaders in personalization, building personalization tools in Epic to be shared with their peers in a specialty-specific manner and identifying areas for improvement. Personalization Concierges will be available after Jan. 6, 2020, to sit alongside providers seeking additional personalization support after they have completed their training and personalization lab sessions. 
"We are setting an ambitious goal of optimizing personalization three months post go-live. This will form the building blocks for our ongoing success with Epic," said Rupa Juthani, MD, Epic Personalization Project co-lead and NYP lead physician at Weill Cornell Medicine.  
The Epic Project Team is committed to decreasing the stress on physicians, preventing burnout, and improving efficiency through personalization labs and ongoing personalization support. Personalization labs run from December until go-live on Jan. 31. At the labs, providers learn how to use SmartPhrases and Macros, templates, order sets, and preference lists to streamline order and note entry. Personalization Champions will help to build a repository of tools for the most common conditions, allowing providers to focus on fine-tuning their personalization to meet practice-specific needs. 
"The use of personalization labs, champions, and concierge services will jumpstart provider proficiency and efficiency," said Tarah Pua, MD, lead of faculty provider engagement for training and onboarding and Epic Personalization Project co-lead.
Personalization Champions will share specialty-specific tools two weeks before go-live. These champions will continue to work through March to provide monthly updates and live demonstrations to their peers, with further individual guidance based on defined specialty-specific metrics. 
"If we can build this into our early structure, we can mitigate the potential loss of productivity and efficiency during our transition to Epic and fast-track our success," said Crimmins. "Our goal here is to maintain patient volume and flow and to create a platform to fundamentally make improvements  across our enterprise."
"This work will be a vitally important resource not only during the months following go-live, but in the future as we build a program for annual training and for new users," said Juthani. "Ultimately, this will tie into a long-term program to ensure success with Epic, called Thrive."
Topics