The Pandemic's Toll on Health Care Workers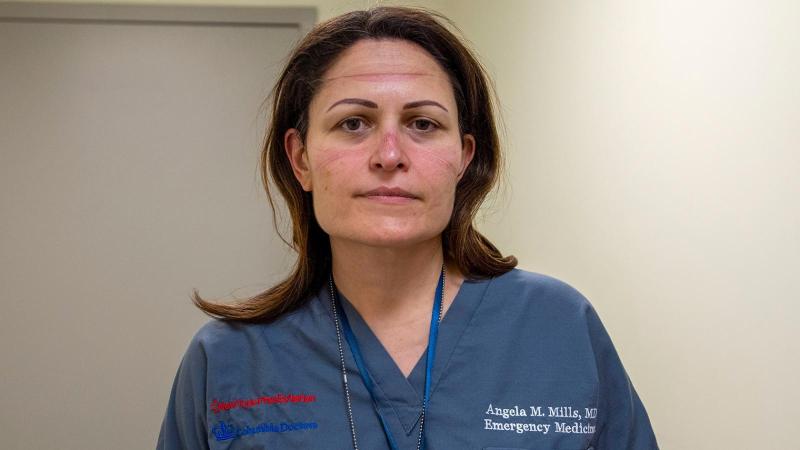 Since its confusing, complicated, and overwhelming start, the COVID pandemic has challenged the capacity of hospitals. Health care workers cared for patients through anxiety, burnout, depression, guilt, insomnia, moral distress, and PTSD caused by everything from issues with personal protective equipment to isolation from friends and family to seemingly endless amounts of illness and death.
"The pandemic has been a one-of-a-kind level of consistent and persistent stress. The magnitude of death and workload is unparalleled, and continues," says Lourival Baptista-Neto, MD, vice chair for clinical services in the Department of Psychiatry at the Vagelos College of Physicians and Surgeons. 
Immediately after COVID hit, it was clear to Baptista that Columbia faculty and staff would need help managing the rapidly changing ways of life and uncertainty about the future. He channeled the collective anxiety toward a mission: Get through the pandemic and help colleagues along the way.
The mission was realized as CopeColumbia, a mental health resource still active today.
"In emergency medicine we're prepared for everything, but this pandemic really was something we had never seen before," says Angela Mills, MD, chair of Columbia's Department of Emergency Medicine, who has been an emergency medicine physician for over two decades. "We had to constantly pivot and reassess and be as flexible as possible."
"When COVID first hit, most people were scared," says Kellie Bryant, DNP, associate professor at Columbia University School of Nursing. "Our faculty and students stepped up. Even though we had that fear, we said: 'No, we're nurses.'"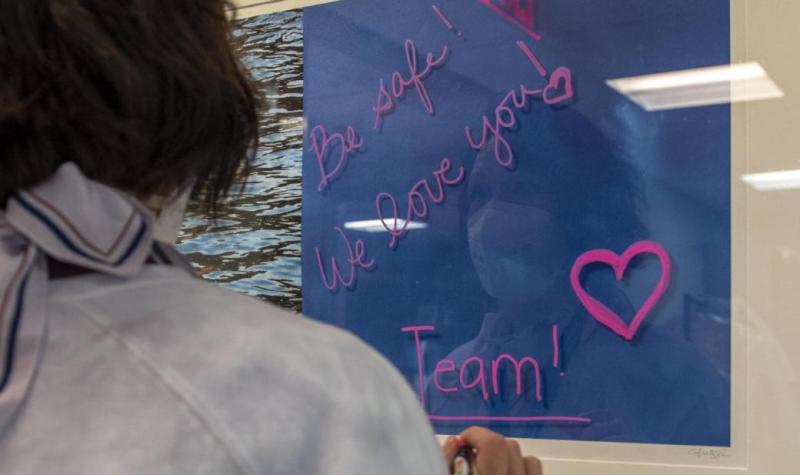 CopeColumbia was put into action. Faculty in the psychiatry department provided—and continue to provide—one-to-one peer support sessions, small group sessions, and educational webinars for health care workers. (To support front-line nurses and students, the School of Nursing also established "circles of care," group sessions led by trained faculty to share experiences and find energy and healing from others.)
"Front-line staff can only take good care of our patients if we take care of ourselves," says Mills, adding that in addition to the stress of being a health care provider during the pandemic, people struggle with concerns at home, including loved ones with illnesses.
"We've realized that messaging is very important: validating and acknowledging people's situations but also instilling hope," Baptista says. "It's very important to create safe spaces where people can heal, where they can talk about the challenges and process as a community."
The past two years have emphasized how important it is to invest in and maintain our well-being and resilience at all times, Baptista adds. He cites the creation of a chief well-being officer position and the extension of CopeColumbia as successful steps Columbia took toward that investment.
"We've learned the best way to maintain well-being is to work on it every day and not wait for the next crisis," he says. "There's always going to be something coming our way."
Personally, adds Bryant, a nurse for 24 years, "this pandemic really made me realize how much I still love nursing and how important we are. I'm proud to be a nurse and everything I've seen makes me realize that I chose the right profession."
References
Read more about CopeColumbia in "Coping in Crisis."
Lourival Baptista-Neto, MD, is associate professor of psychiatry, and vice chair for clinical services, Department of Psychiatry, Columbia University Vagelos College of Physicians and Surgeons. He is the chief well-being officer at Columbia Doctors.
Kellie Bryant, DNP, is assistant dean of clinical affairs and simulation and associate professor at Columbia University School of Nursing.
Angela Mills, MD, is chair of the Department of Emergency Medicine, Columbia University Vagelos College of Physicians and Surgeons, and chief of emergency medicine at NewYork-Presbyterian.