P&S Publishes 2016 Annual Report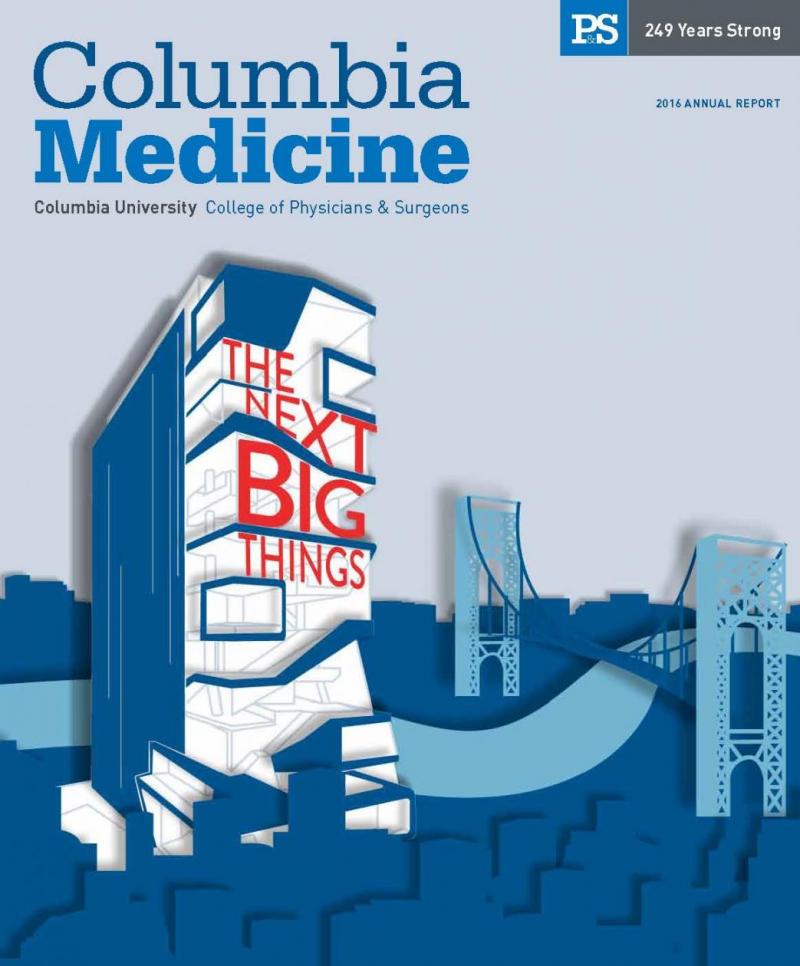 The 2016 P&S annual report just published presents a look at the research, clinical, and education accomplishments from the College of Physicians & Surgeons' Fiscal 2016 year.
Centered around a theme of "The Next Big Things," the report includes feature articles that range from a discussion of the use of big data to improve patient care to a review of research intended to reduce health disparities.
"One annual report cannot tell all the worthy stories that illustrate a year's successes," writes P&S Dean Lee Goldman in the report's dean's message, "but this report includes a selection of articles that describe some of our successes. These articles show how P&S ingenuity and perseverance generate new knowledge to advance patient care."
In addition to feature articles, the report includes descriptions of the year's top clinical, education, and research accomplishments; the year's top news stories; and philanthropy profiles.
The full issue is available as a PDF here. Individual articles are available at the links below. To request a copy of the printed annual report, contact P&S Communications at 212-305-3900.
Big Data: The New Math in Patient Care
Map Quest: New Techniques Reveal How the Immune System Stays Nimble
Microbes Within Us: How the Microbiome Influences Human Health
2016 Research, Clinical, and Education Highlights
Topics