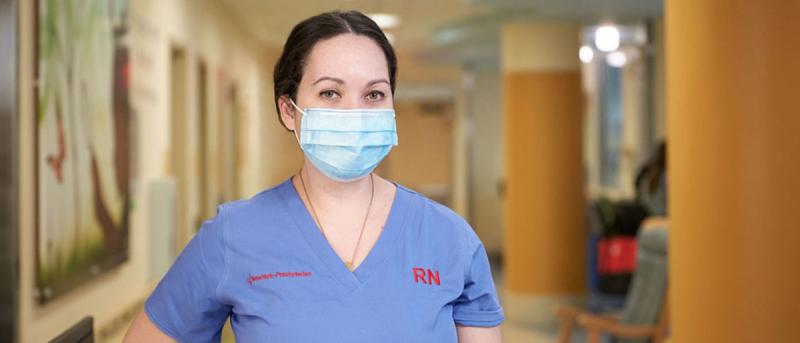 One Nurse's Story: Turning Grief Into Purpose
When Emily Estrella, a nurse at Morgan Stanley Children's Hospital, talks with the parents of her young patients, she doesn't always bring up her daughter Olivia. But when she does, "seeing the gratitude in their eyes and faces has made this whole journey worthwhile," Estrella says.
Estrella's daughter Olivia was born in 2016 with a heart condition called hypoplastic left heart syndrome, as well as a damaged kidney and other health issues stemming from a rare genetic condition called Kabuki syndrome. Over the next two years, Olivia was in and out of the hospital, often in the pediatric intensive care unit, undergoing numerous procedures and treatments, before she died in 2018 as a result of complications related to kidney failure.
The care Olivia received at NewYork-Presbyterian Morgan Stanley Children's Hospital made a huge impression on Estrella, who was then working as a Spanish teacher. She decided to go to nursing school with the intention of working in critical care. In November 2021, Estrella started working at Morgan Stanley Children's Hospital in the same pediatric neuro intensive care unit where Olivia spent some of the last days of her life.
"During Olivia's life, the hospital felt like my home away from home and the nurses like our extended family; they still do," Estrella says. "The only way I could attempt to repay that is by giving back to other families."
Read Estrella's story in her own words in NewYork-Presbyterian's Health Matters online magazine.