Obesity Prevention Program for Preschoolers Shows Promise
Study suggests integrated, communitywide initiatives can impact children from low-income families with greatest obesity risk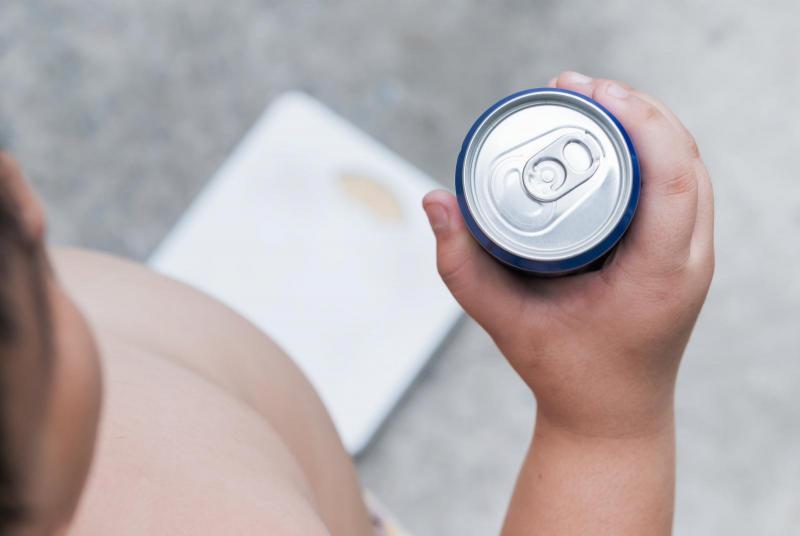 New York, NY (June 27, 2017)—Preschoolers from low-income families living in cities that took part in a two-year communitywide intervention to foster healthy eating and lifestyle habits consumed fewer sugary drinks, got more sleep, and showed improvement in weight, according to a study led by a researcher at Columbia University Irving Medical Center (CUIMC).
The study—one of a trio of studies published today in Obesity—was designed to test a childhood obesity-prevention program known as the Massachusetts Childhood Obesity Research Demonstration (MA-CORD) initiative among families in low-income communities, where high obesity rates persist.
Obesity, which remains historically high in the United States, showed recent declines in preschool-age children. However, obesity prevalence is two to three times higher in children from low-income families compared with higher-income counterparts.
"Evidence strongly suggests that instilling healthy habits in young children is a necessary cornerstone in efforts to prevent obesity and its sequelae," said study leader Jennifer Woo Baidal, MD, assistant professor of pediatrics and director of pediatric weight management at CUIMC and a pediatric gastroenterologist in the Comprehensive Adolescent Bariatric Surgery Program at NewYork-Presbyterian/Columbia University Irving Medical Center. "Though some progress has been made in reducing childhood obesity, not all families are aware that certain strategies—like eliminating sugary drinks, limiting screen time, and getting enough physical activity and sleep—help young children achieve and maintain a healthy weight. Solutions that can be scaled-up are urgently needed to prevent obesity in young children at highest risk."
To increase adoption of these strategies, the researchers in this study implemented the MA-CORD initiative at two communitywide offices of the Special Supplementation for Women, Infants and Children (WIC) program in Massachusetts, which provides healthy foods, nutrition assessment and education, breastfeeding support, and referrals to health care and other services for low-income families with very young children. WIC providers were trained to deliver consistent messages during office visits about how much sugar-sweetened beverage, juice, junk food, screen time, and exercise young children should get. Families at a third community WIC site did not get the intervention.
At the end of the study, children from the intervention sites reduced their intake of sugary beverages and juice and got more sleep compared with children who did not receive the intervention. Children from the intervention sites also engaged in more physical activity and less screen time than their counterparts in the comparison group, though these differences were not statistically significant.
In one intervention site, non-Asian children also had small decreases in adjusted BMI scores compared with children in the comparison group.
"Overall, the intervention had a positive impact on reducing obesity risk factors among the children in our study, but the smaller impact on reducing BMI may be due to factors that can't be easily controlled, such as access to high-quality, nutritious foods in the community and the challenge of measuring rapid changes in growth during early childhood," said Rachel Colchamiro, director of nutrition services for the Nutrition Division at the Massachusetts Department of Public Health and a co-author of the paper. "Because obesity disproportionately affects lower-income families, ncorporating WIC providers and community systems into multisector obesity prevention efforts could yield high results at a national level."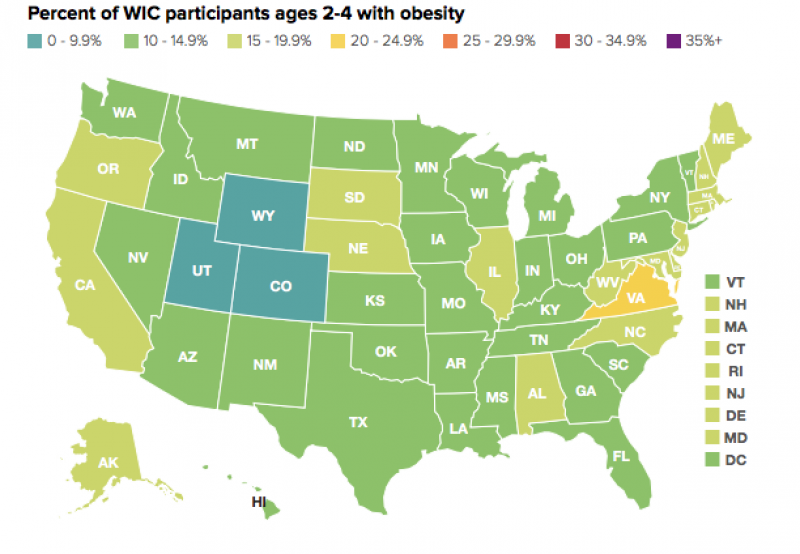 The two related studies published today examined the effectiveness of the whole-of-community intervention at local health clinics and in schools.
"Ultimately, we think that durable and effective childhood obesity-prevention efforts will require the implementation of evidence-informed interventions and sustained coordination across multiple sectors to reach vulnerable populations," said Elsie Taveras, MD, chief of the Division of General Pediatrics and director of pediatric population health management at Massachusetts General Hospital and a professor of pediatrics and population medicine at Harvard Medical School. "There is an urgency to find solutions for childhood obesity that will reach populations that need it most. Our findings suggest that communitywide initiatives such as MA-CORD are particularly promising in these efforts."
About:

The study is titled "Childhood Obesity Prevention in the Women, Infants, and Children Program: Outcomes of the MA-CORD Study." The other authors are Candace C. Nelson (Massachusetts Department of Public Health, Boston, MA), Meghan Perkins (MassGeneral Hospital for Children, Boston, MA), Peggy Leung-Strle (Massachusetts Department of Public Health), Jo-Ann Kwass (Massachusetts Department of Public Health), Steve L. Gortmaker (Harvard T.H. Chan School of Public Health, Boston, MA), and Kirsten K. Davison (Harvard T.H. Chan School of Public Health).

The study was supported by the Centers for Disease Control and Prevention National Center for Chronic Disease Prevention and Health Promotion (U18DP003370). Dr. Taveras is supported by the National Institute of Diabetes and Digestive and Kidney Diseases (K24 DK10589). Dr. Woo Baidal is supported by the National Center for Advancing Translational Sciences (KL2 TR001874).

The authors report no financial or other conflicts of interest.
###
Columbia University Irving Medical Center provides international leadership in basic, preclinical, and clinical research; medical and health sciences education; and patient care. The medical center trains future leaders and includes the dedicated work of many physicians, scientists, public health professionals, dentists, and nurses at the College of Physicians and Surgeons, the Mailman School of Public Health, the College of Dental Medicine, the School of Nursing, the biomedical departments of the Graduate School of Arts and Sciences, and allied research centers and institutions. Columbia University Irving Medical Center is home to the largest medical research enterprise in New York City and State and one of the largest faculty medical practices in the Northeast. Columbia University Irving Medical Center shares a campus with its hospital partner, NewYork-Presbyterian. For more information, visit cuimc.columbia.edu or columbiadoctors.org.
NewYork-Presbyterian
NewYork-Presbyterian is one of the nation's most comprehensive, integrated academic healthcare delivery systems, whose organizations are dedicated to providing the highest quality, most compassionate care and service to patients in the New York metropolitan area, nationally, and throughout the globe. In collaboration with two renowned medical schools, Weill Cornell Medicine and Columbia University Irving Medical Center, NewYork-Presbyterian is consistently recognized as a leader in medical education, groundbreaking research and innovative, patient-centered clinical care.
NewYork-Presbyterian has four major divisions:
NewYork-Presbyterian Hospital is ranked #1 in the New York metropolitan area by U.S. News and World Report and repeatedly named to the Honor Roll of "America's Best Hospitals."
NewYork-Presbyterian Regional Hospital Network comprises hospitals and other facilities in the New York metropolitan region.
NewYork-Presbyterian Physician Services, which connects medical experts with patients in their communities.
NewYork-Presbyterian Community and Population Health, encompassing ambulatory care network sites and community healthcare initiatives, including NewYork Quality Care, the Accountable Care Organization jointly established by NewYork-Presbyterian Hospital, Weill Cornell Medicine and Columbia.
For more information, visit www.nyp.org and find us on Facebook, Twitter and YouTube.
Massachusetts General Hospital, founded in 1811, is the original and largest teaching hospital of Harvard Medical School. The MGH Research Institute conducts the largest hospital-based research program in the nation, with an annual research budget of more than $800 million and major research centers in HIV/AIDS, cardiovascular research, cancer, computational and integrative biology, cutaneous biology, genomic medicine, medical imaging, neurodegenerative disorders, regenerative medicine, reproductive biology, systems biology, photomedicine and transplantation biology. The MGH topped the 2015 Nature Index list of health care organizations publishing in leading scientific journals and earned the prestigious 2015 Foster G. McGaw Prize for Excellence in Community Service. In August 2016 the MGH was once again named to the Honor Roll in the U.S. News & World Report list of "America's Best Hospitals.