Noémie Elhadad Appointed Chair of Department of Biomedical Informatics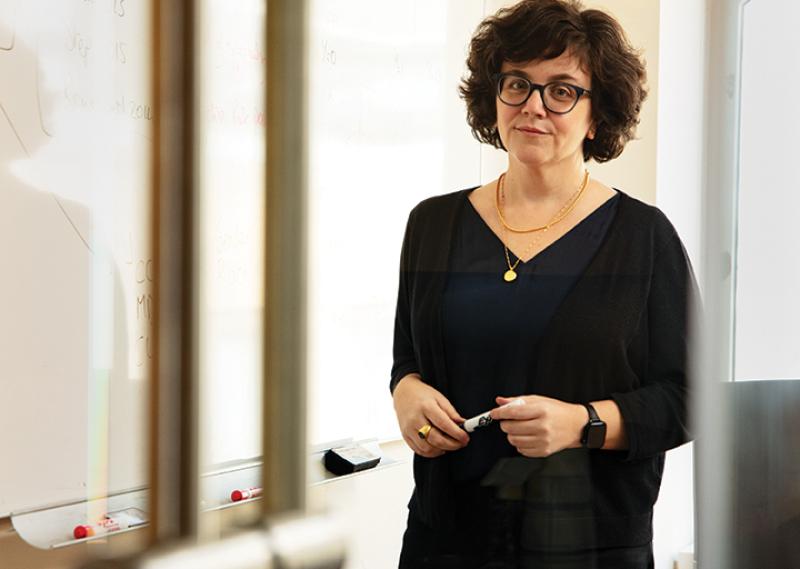 Noémie Elhadad, PhD, has been appointed chair of the Department of Biomedical Informatics (DBMI) at Columbia University Vagelos College of Physicians and Surgeons, effective Jan. 1. Elhadad is associate professor of biomedical informatics at VP&S and affiliated with Columbia's Department of Computer Science and the Columbia Data Science Institute. She currently serves as vice chair for research at DBMI and director of the department's graduate program. 
Elhadad's research lies at the intersection of artificial intelligence, human-centered computing, and medicine, with a focus on developing novel machine-learning methods. She creates new AI methods and tools to support patients and clinicians in their information needs, with particular focus on ensuring that AI systems of the future are fair and just. In her work in women's health, she has generated novel disease insights through large-scale community engagement and novel machine learning methods of health care data. 
Elhadad received her PhD in computer science from Columbia in 2006. She joined DBMI in 2007 as assistant professor under the mentorship of George Hripcsak, MD, MS, and Carol Friedman, PhD. Elhadad was the inaugural chair of the Health Analytics Center and served as DBMI interim chair in 2019. She is the leader of eve_n, a Columbia interdisciplinary research initiative on data-powered women's health.
The Department of Biomedical Informatics, one of the nation's original informatics departments, is at the forefront of multiple emerging research disciplines, including observational health research, clinical decision support, translational biology, patient-centered care, and public health interventions. The department provides information support services to NewYork-Presbyterian Hospital.